Keep the Music, Block the Noise
Don't let noise-induced hearing damage dampen your passion for live music and unforgettable events.
Buy Now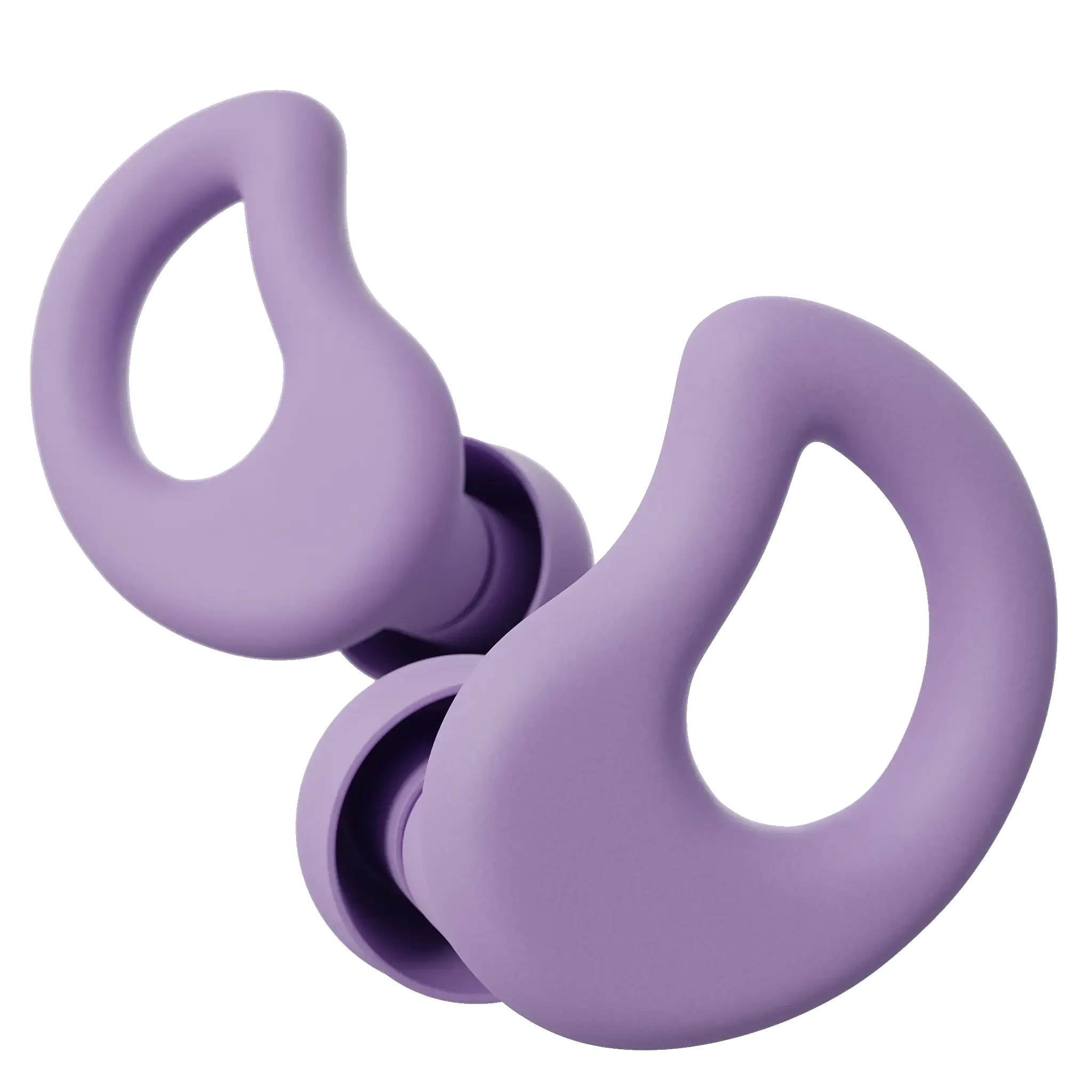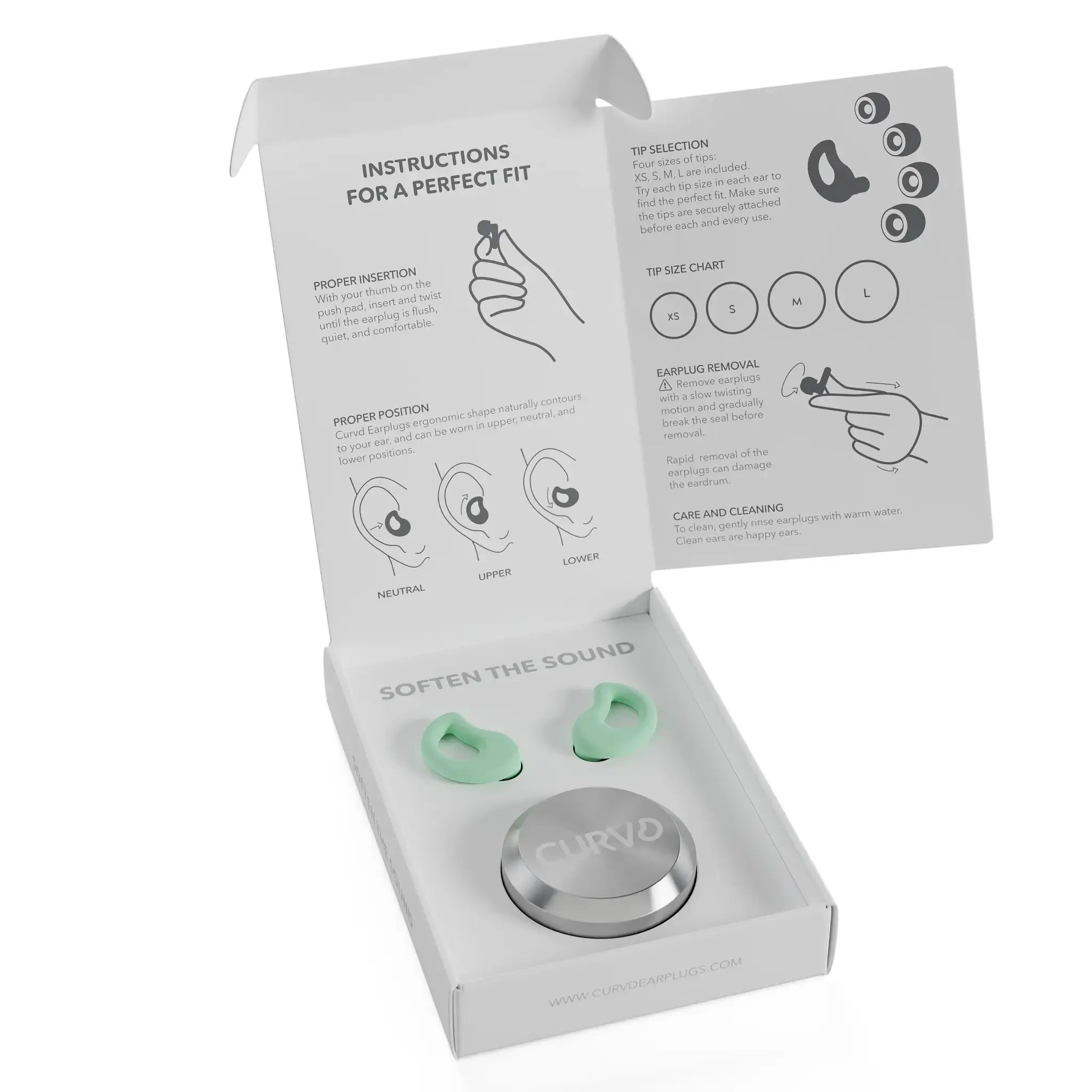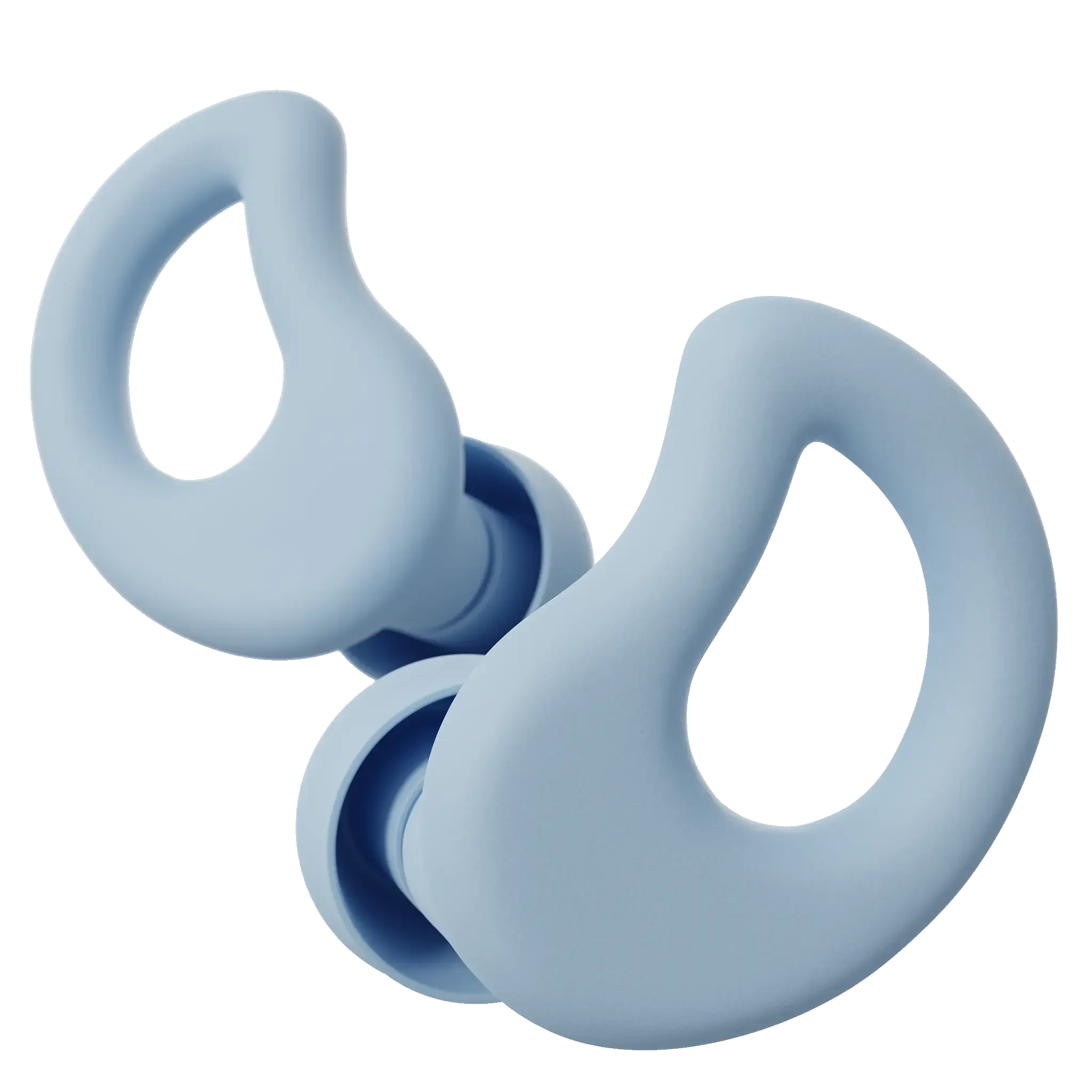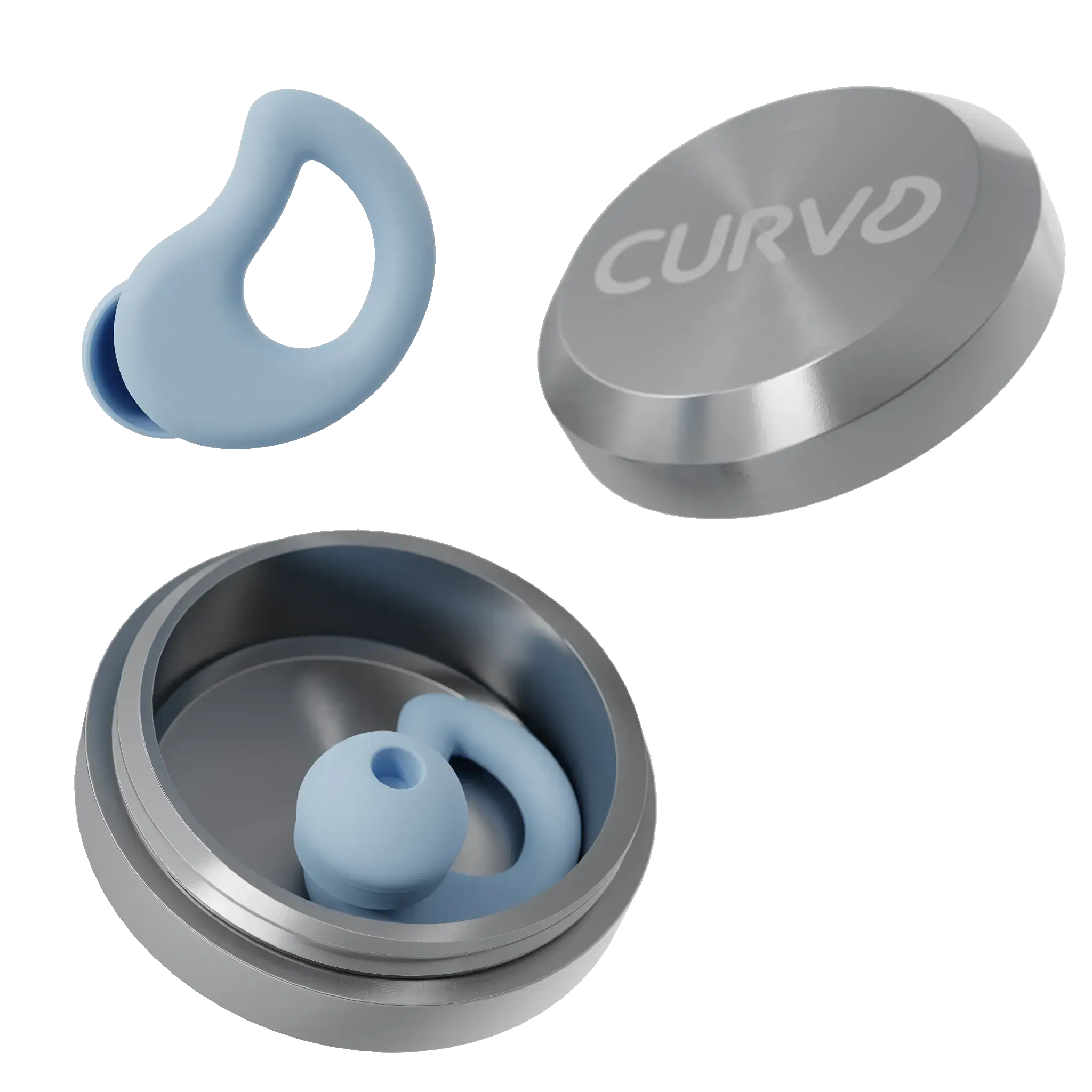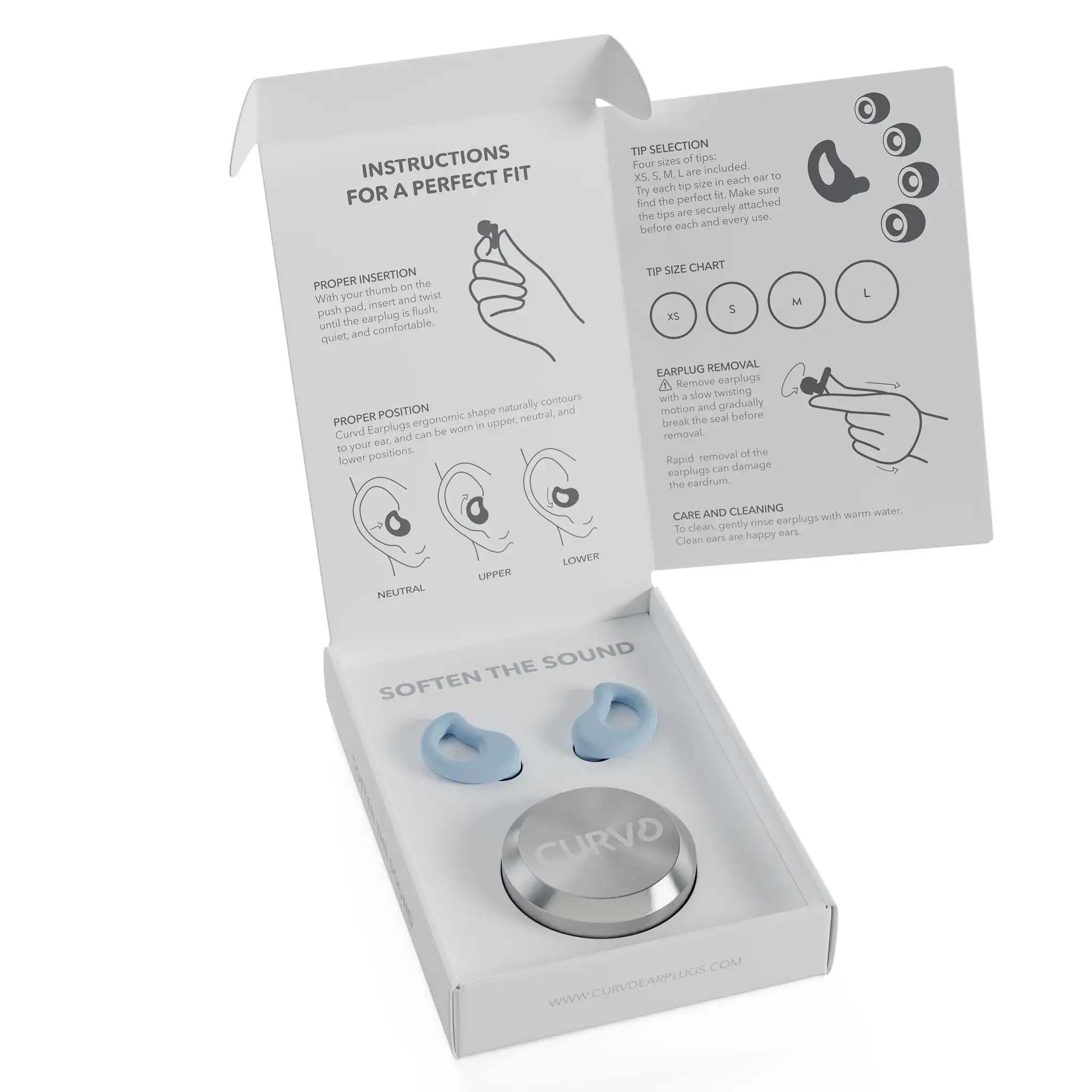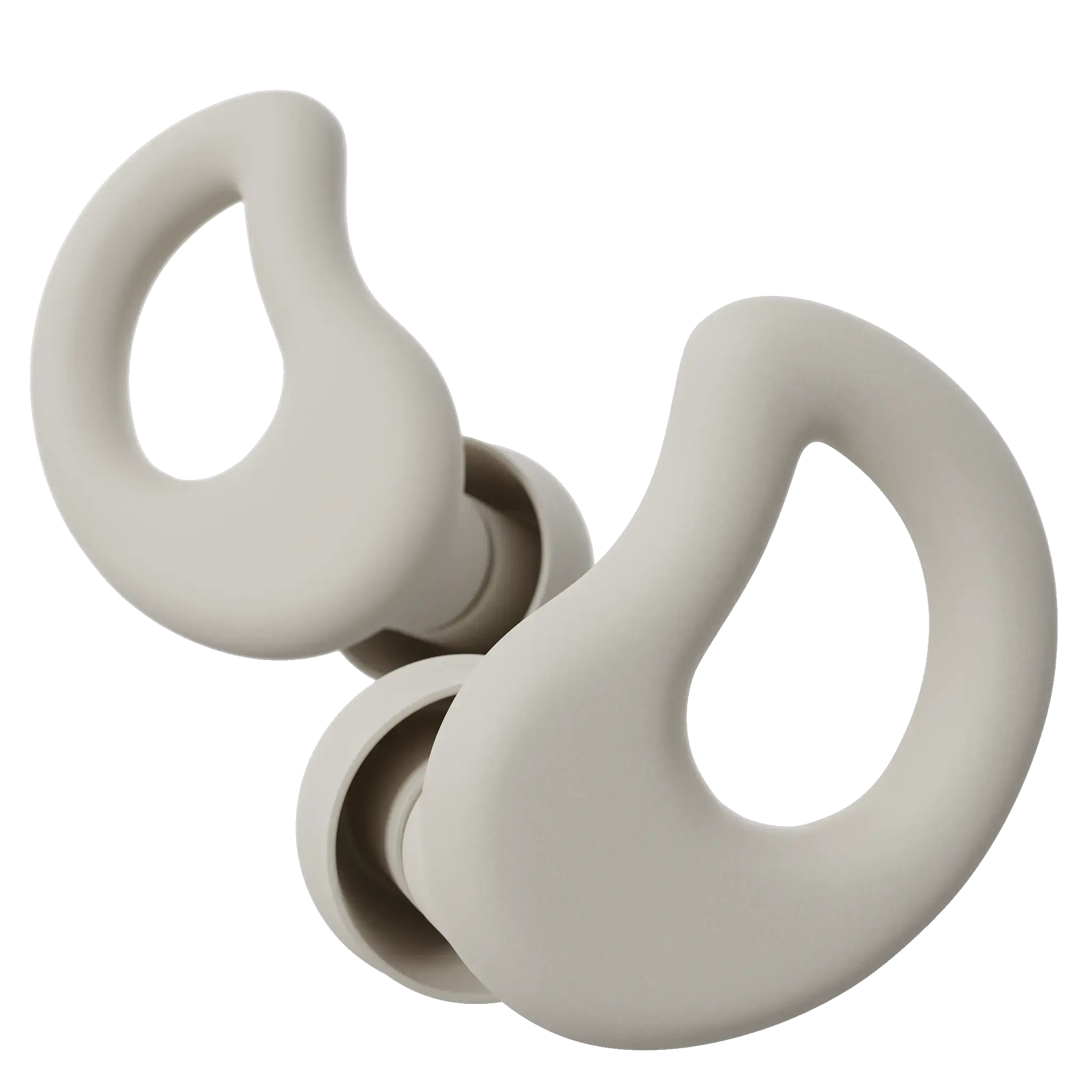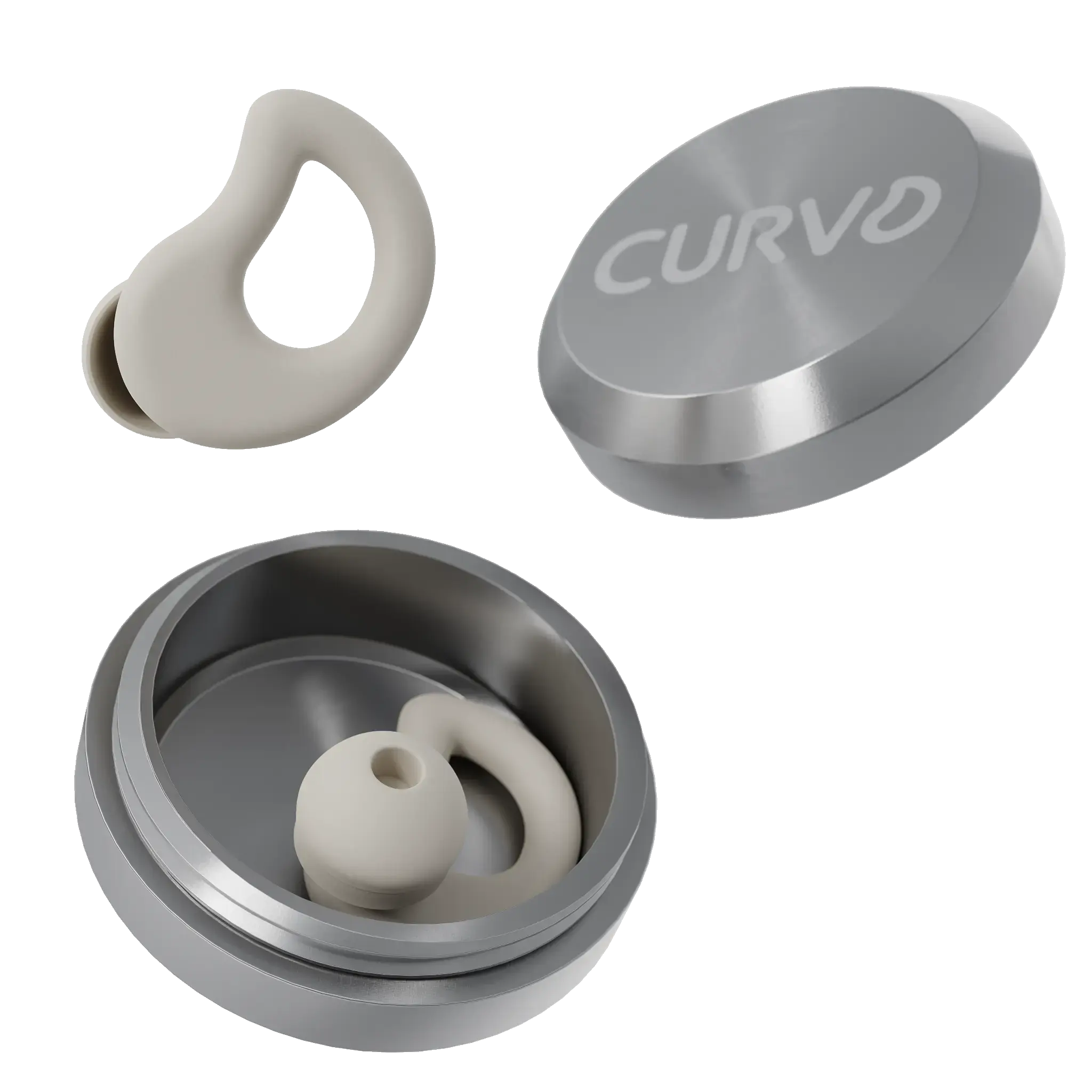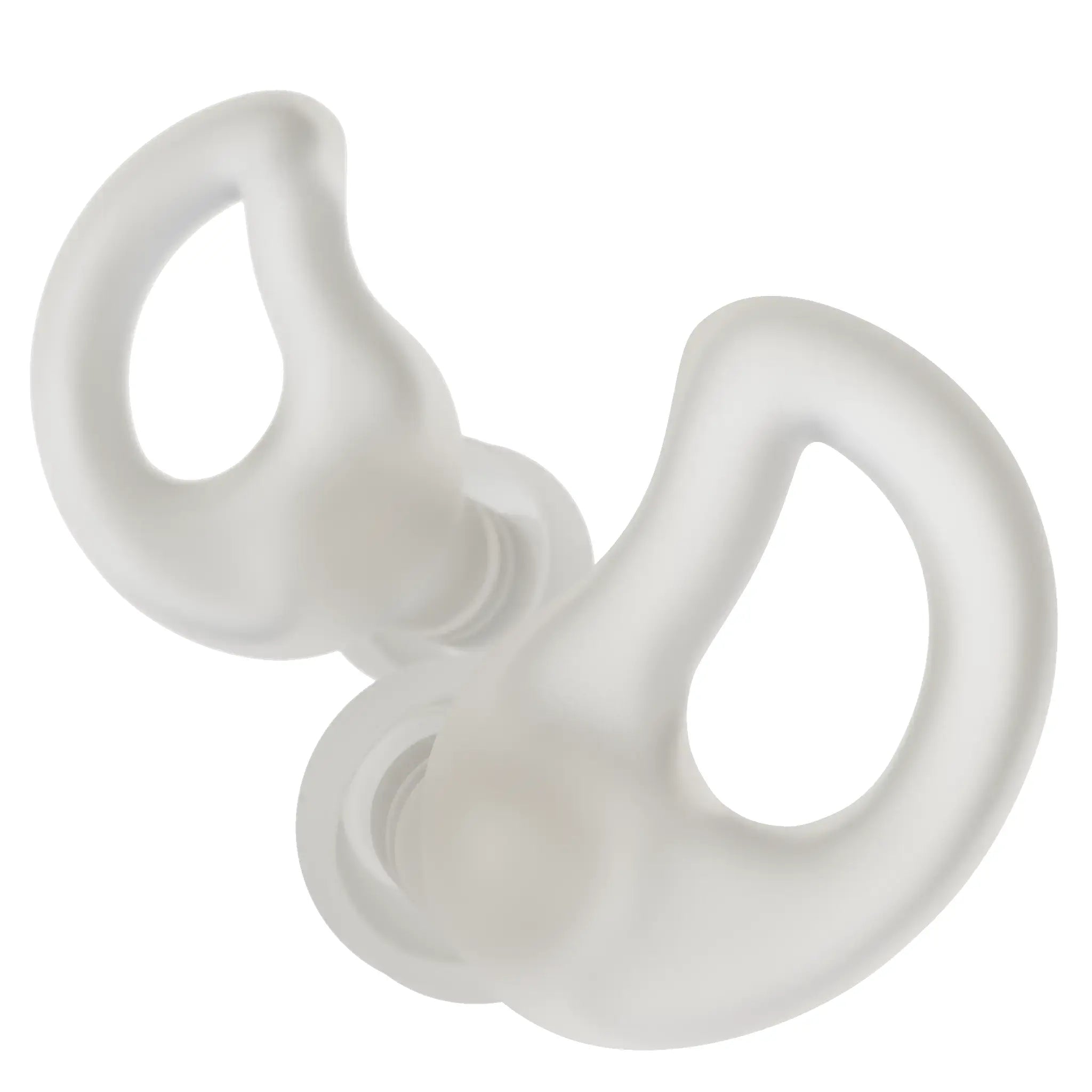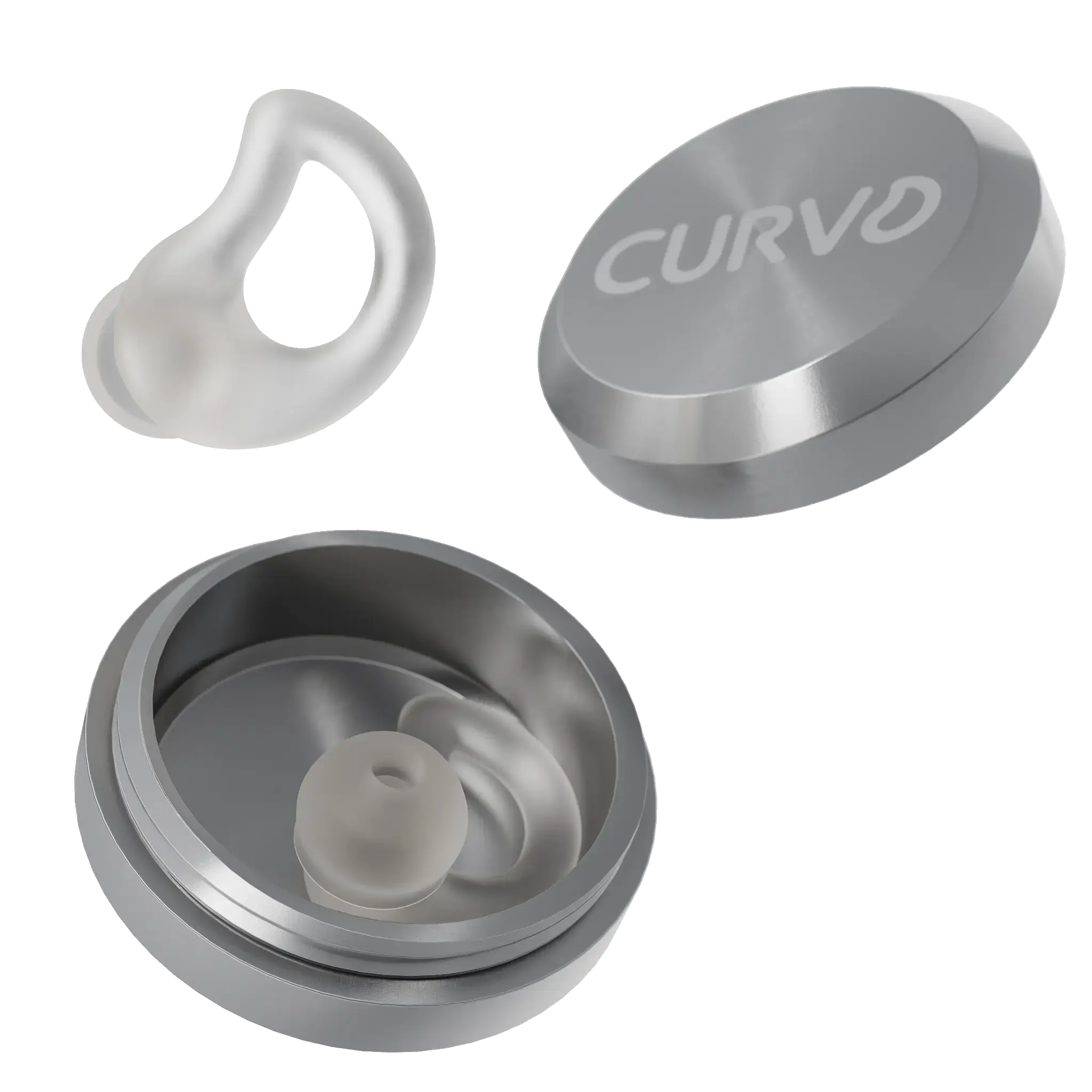 Experience unrivaled comfort and versatility with our ergonomically designed, eco-friendly, and ultra-soft earplugs. Perfectly suited for sleep, noise and sound sensitivity, concerts, parenting, focus, studying, productivity, motorcycles, and more, these low-profile earplugs are your ultimate everyday companion.
Soften the Sound with up to

30 dB

of sound reduction
Ultra-soft and flexible for maximum comfort
Low-profile ergonomic design
Sleek aluminum carrying case (optional Case Clip available) 
Reusable & super easy to clean
Made with the environment in mind, our earplugs are crafted from premium eco-friendly materials that are safe for both you and the planet. Third partly lab tested with a EPA certified 15 NRR.
Why Choose CURVD?
Are you a live music lover, festival enthusiast, or event-goer who craves the energy and excitement of live performances? While immersing yourself in the pulsating beats and electrifying ambiance, it's crucial to prioritize your auditory well-being. CURVD Earplugs, are the ultimate companion for concert, festival, and event enthusiasts seeking unparalleled hearing protection without compromising on the thrill. Our state-of-the-art earplugs are specifically designed to enhance your audio experience while keeping your ears safe and sound.

Don't let the fear of distorted audio hold you back from enjoying live performances. CURVD Earplugs utilize cutting-edge acoustic design that reduces harmful noise levels while preserving the clarity and fidelity of the music. Immerse yourself in the rich, dynamic soundscape without compromising on quality.
Optimal Hearing Protection

Concerts, festivals, and events often expose you to loud, potentially damaging noise levels. CURVD Earplugs offer industry-leading noise reduction, effectively shielding your ears from excessive sound pressure. Safeguard your hearing and cherish the music for years to come.
We understand that long hours of wear are part of the concert and festival experience. CURVD Earplugs are crafted with premium-grade, hypoallergenic materials that ensure a secure, comfortable fit for extended periods. Dance, sing, and celebrate without any discomfort or distractions.
Designed with style in mind, CURVD Earplugs are both fashionable and functional. Our discreet, low-profile design allows you to wear them with confidence, seamlessly blending into your concert or festival attire. Enhance your look while protecting your ears.
CURVD Earplugs come with a sleek carrying case, making them portable and convenient. Slip them into your pocket or bag, ensuring they're always within reach for your next musical adventure. Additionally, our earplugs are effortless to clean, allowing for maximum hygiene and longevity.
Elevate Your Concert Experience, Safeguard Your Hearing!
I can't rave enough about my CURVD earplugs for concerts! As a music lover, I used to worry about damaging my hearing in loud venues. But ever since I started using CURVD, I can fully immerse myself in the music without any discomfort or worries.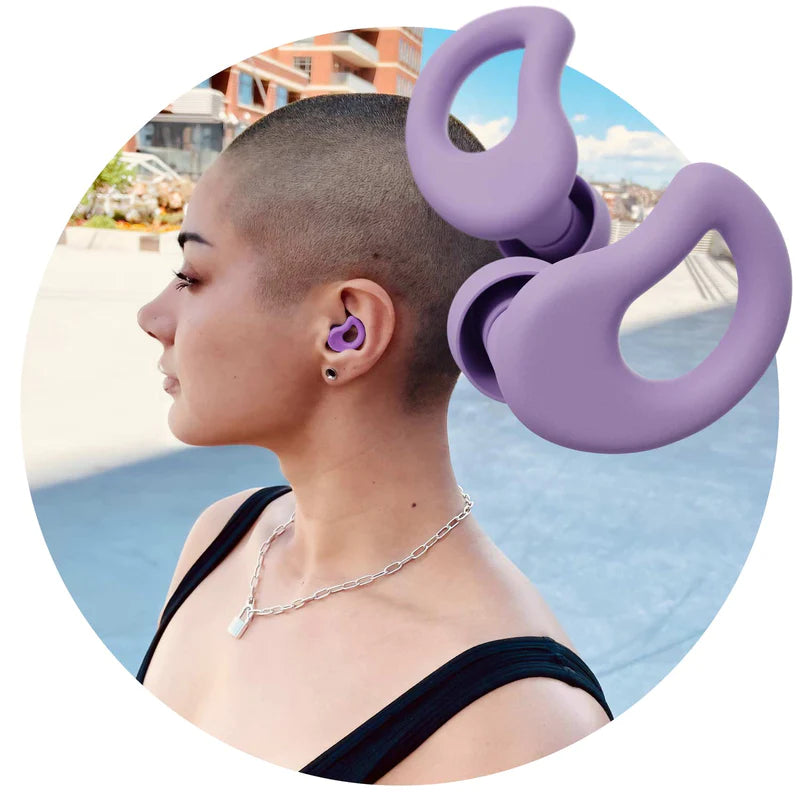 Ergonomic Inspired Design
CURVD earplugs feature an ergonomic biologically inspired shape that perfectly conforms to the contours of your ear. This ensures a comfortable and secure fit. Say goodbye to uncomfortable earplugs and enjoy superior comfort, fit, and style with our innovative design.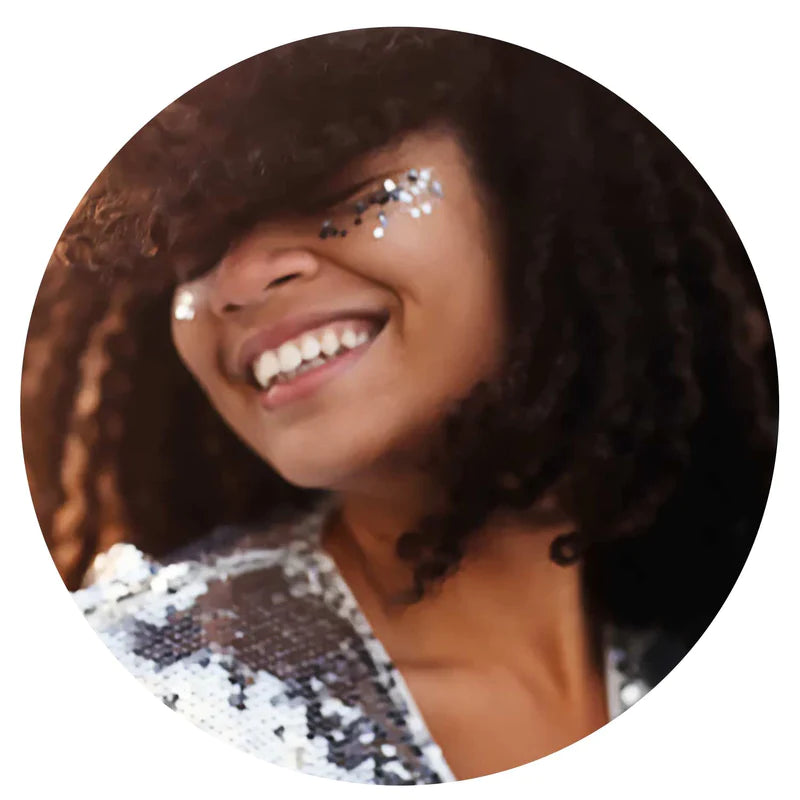 Limit the Loud
Our earplugs are perfect for musicians, concert-goers, DJs, and anyone who is regularly exposed to loud music. They're also great for people who work in noisy environments (such as bars and nightclubs) or people who want to block out distracting noise while studying or working.
Elevate your concert experience!
Order your pair of CURVD Earplugs now and get ready to immerse yourself in the extraordinary world of live music, festivals, and events. Enjoy the moment, protect your ears. CURVD has you covered!
SHOP NOW