Focus on You
Indulge in the self-care you deserve and unlock the power of tranquility with CURVD Earplugs. Embrace moments of pure bliss, immerse yourself in relaxation, and enhance your overall well-being.
Buy Now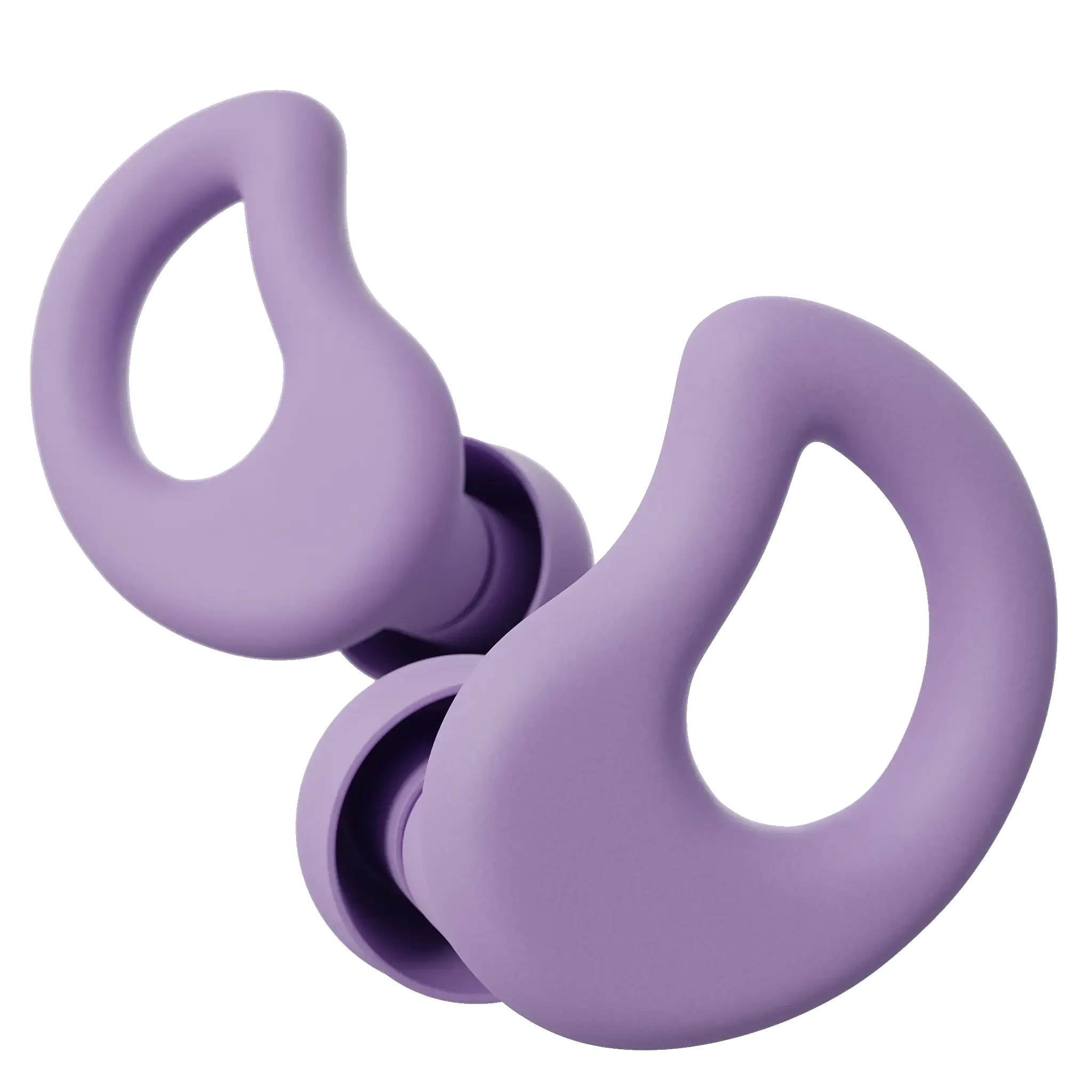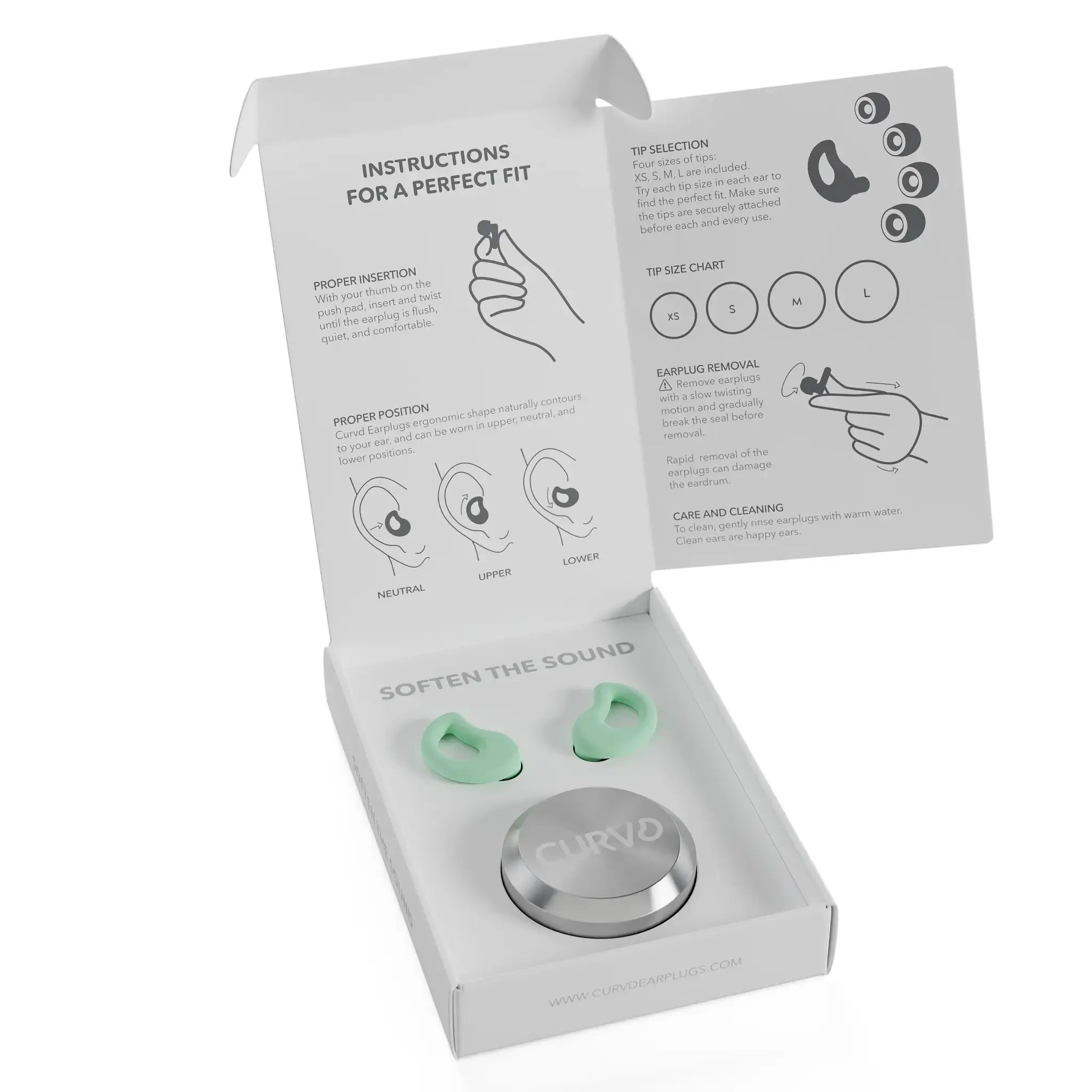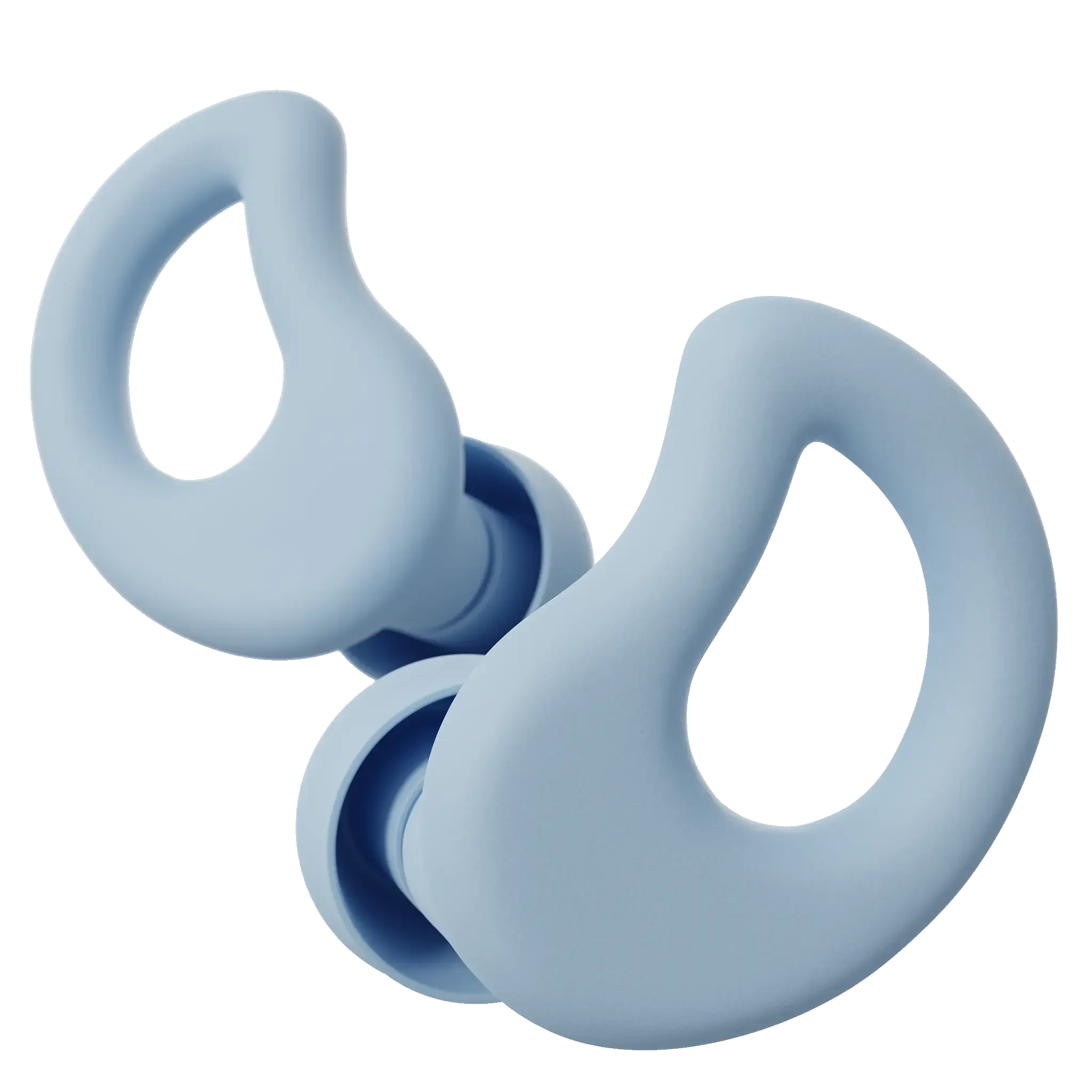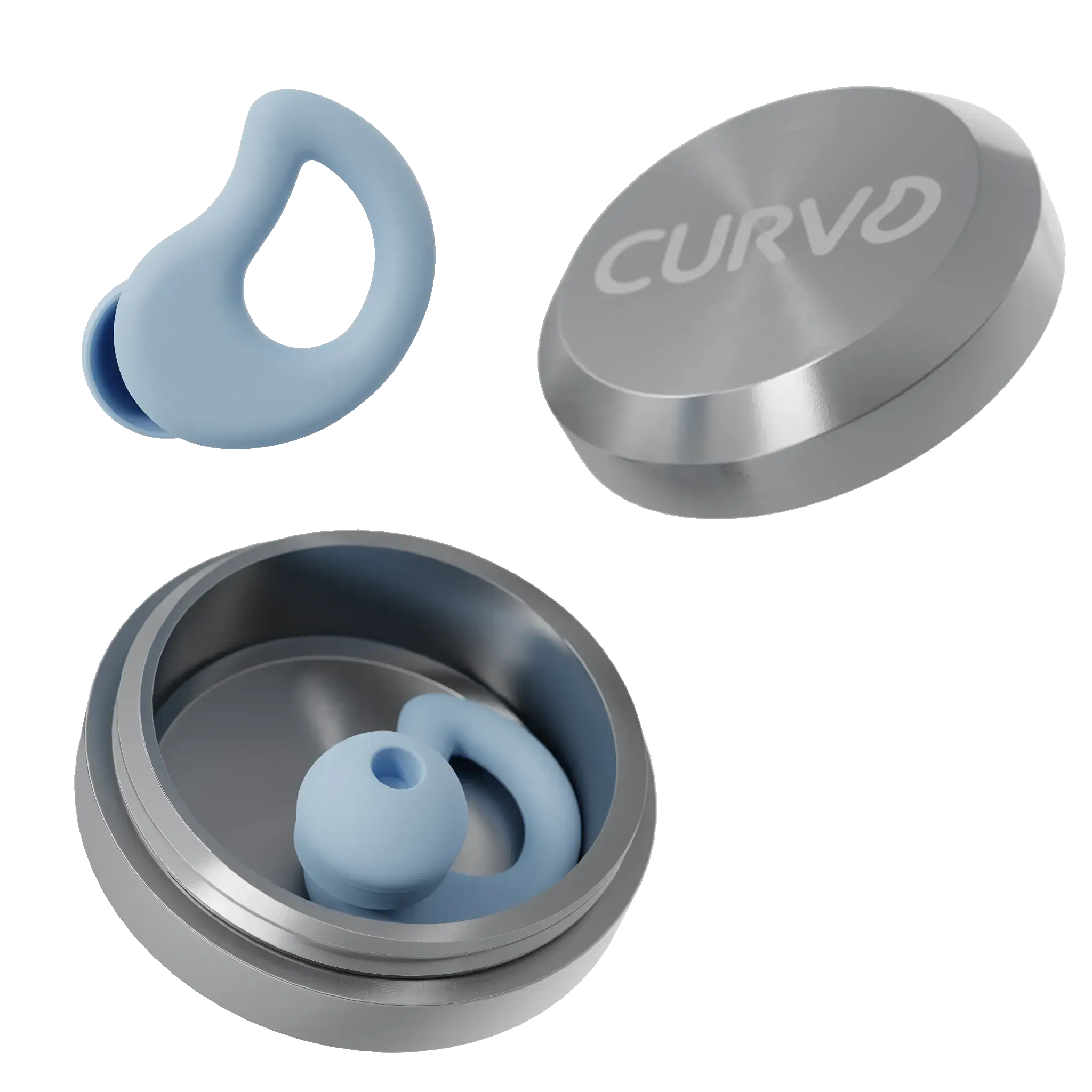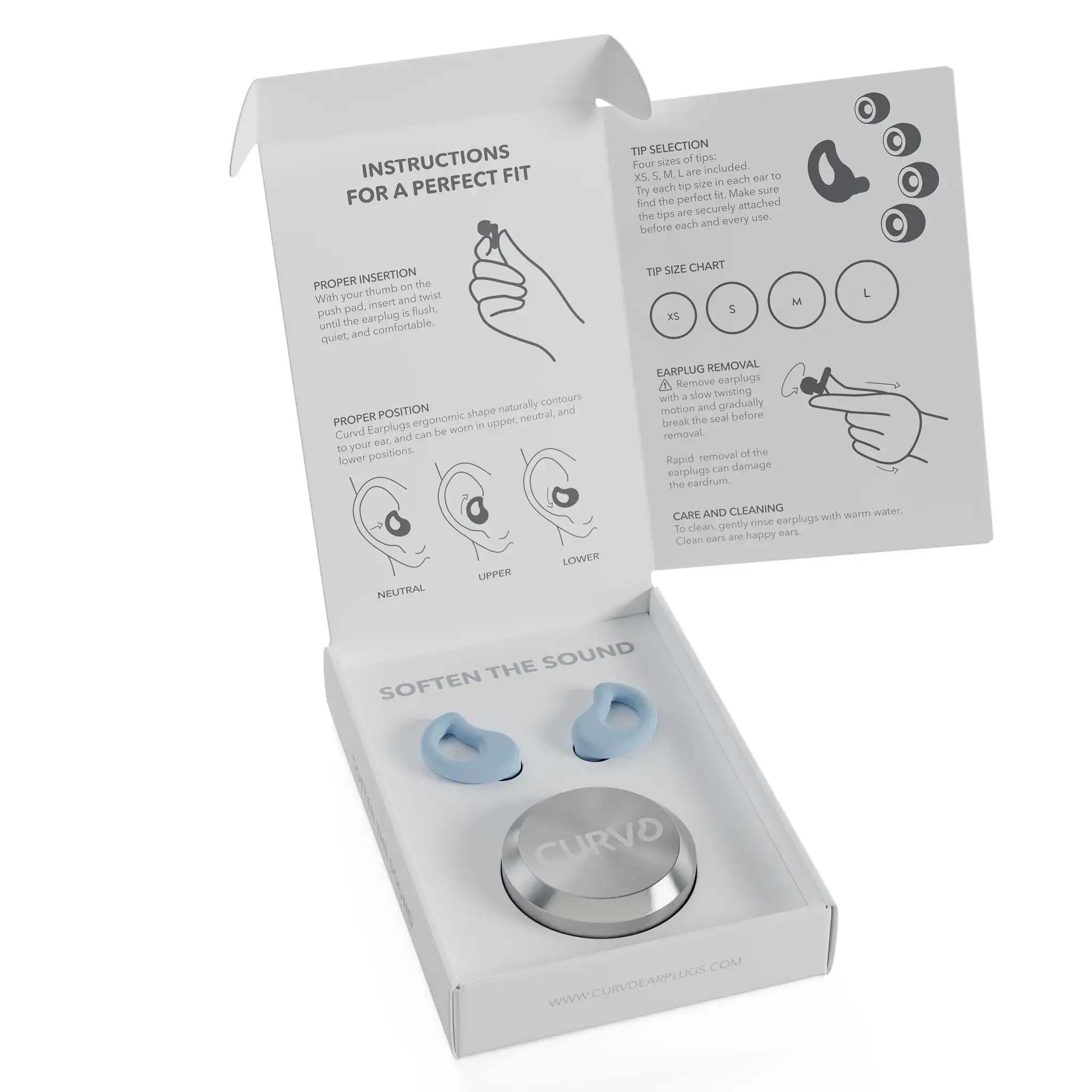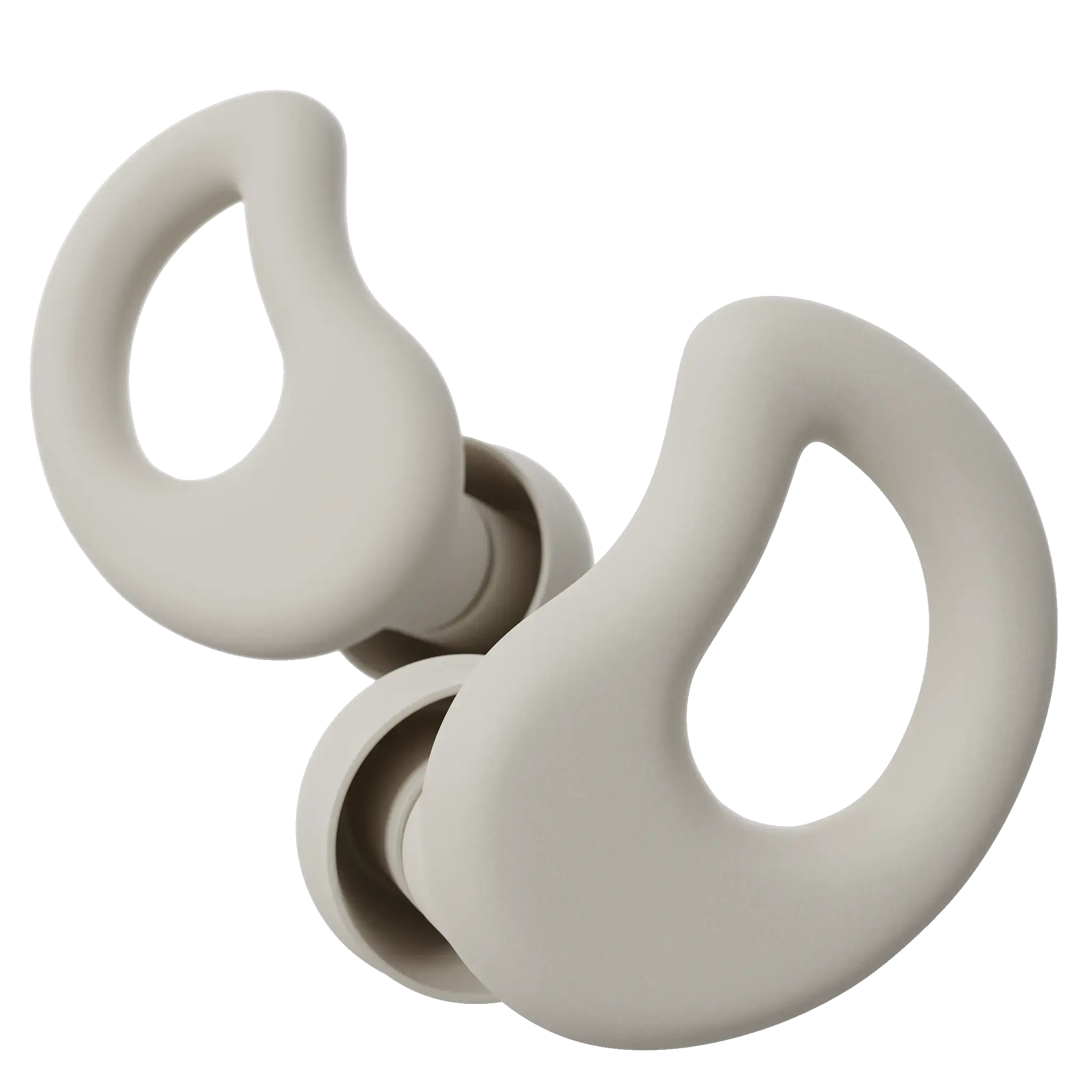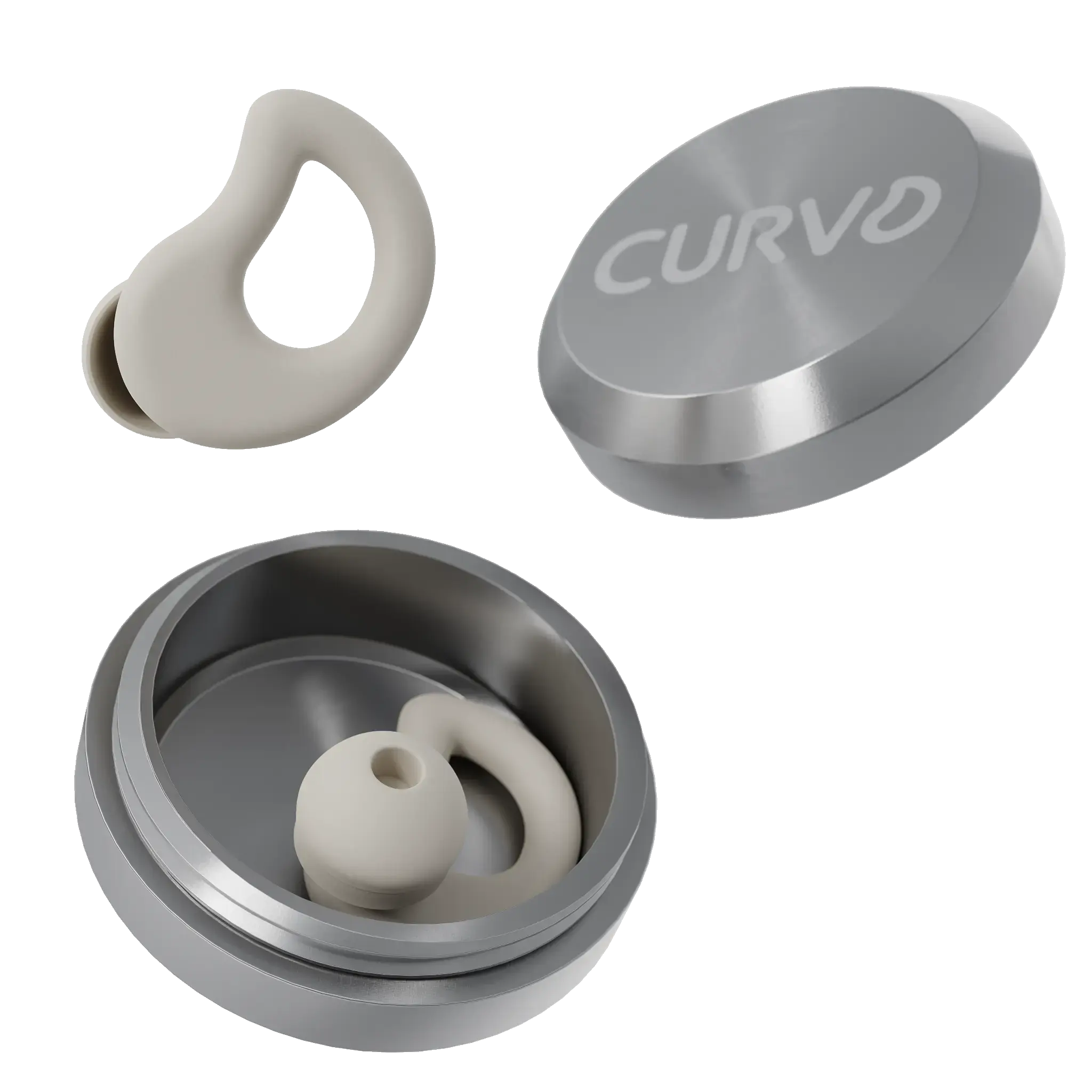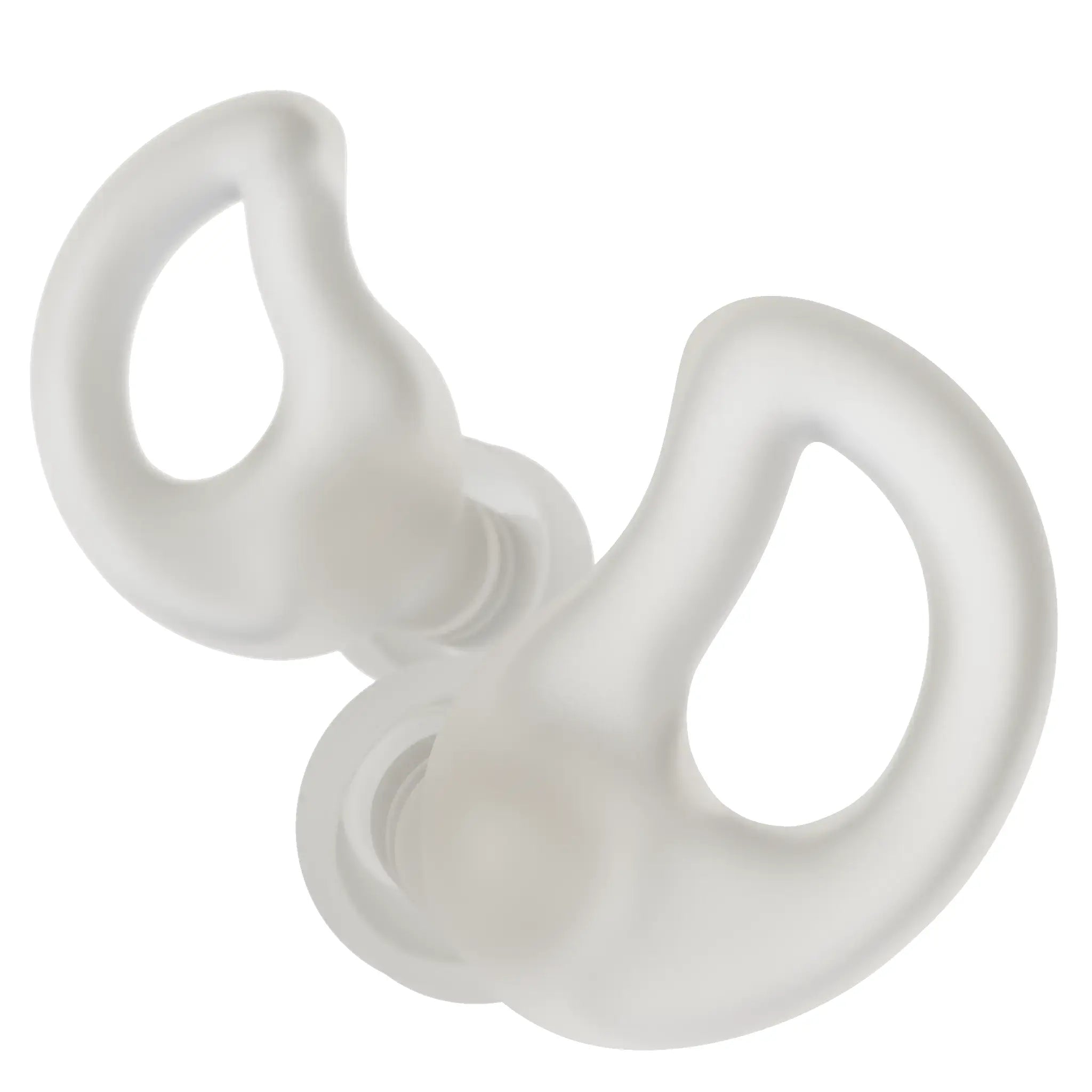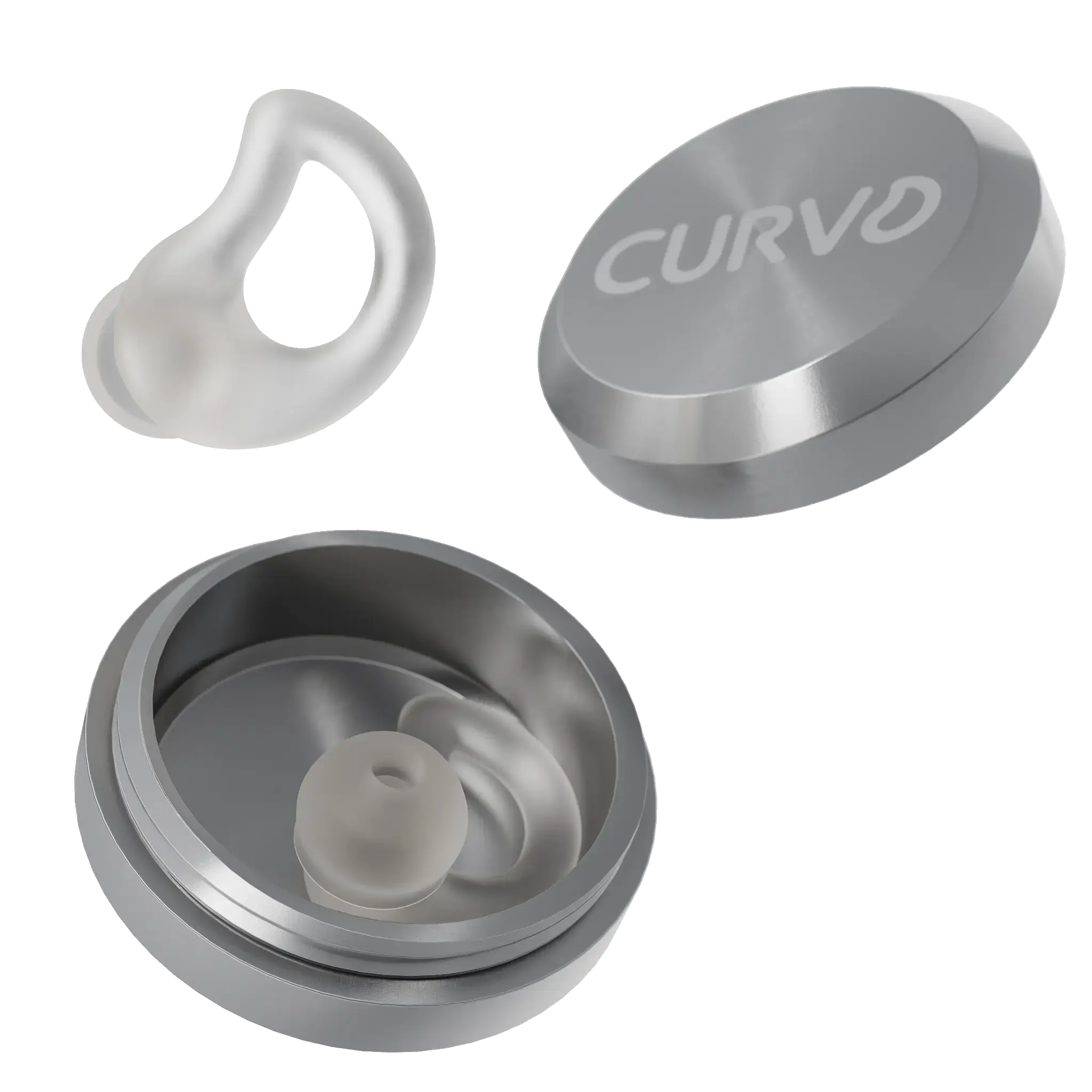 Experience unrivaled comfort and versatility with our ergonomically designed, eco-friendly, and ultra-soft earplugs. Perfectly suited for sleep, noise and sound sensitivity, concerts, parenting, focus, studying, productivity, motorcycles, and more, these low-profile earplugs are your ultimate everyday companion.
Soften the Sound with up to

30 dB

of sound reduction
Ultra-soft and flexible for maximum comfort
Low-profile ergonomic design
Sleek aluminum carrying case (optional Case Clip available) 
Reusable & super easy to clean
Made with the environment in mind, our earplugs are crafted from premium eco-friendly materials that are safe for both you and the planet. Third partly lab tested with a EPA certified 15 NRR.
CURVD for Self Care
In our fast-paced and demanding lives, taking care of ourselves is essential for overall well-being and happiness. CURVD Earplugs are here to be your companion on the journey of self-care, helping you unwind, relax, and fully embrace moments of tranquility and joy.
CURVD Earplugs are meticulously designed for your comfort. Crafted from premium materials, they provide a soft and gentle fit, allowing you to wear them for extended periods without any discomfort. Enjoy pure relaxation in utmost comfort.
When it comes to self-care, creating a peaceful environment is crucial. CURVD Earplugs utilize advanced noise-isolation design to block out unwanted sounds, enabling you to escape the noise of the world and immerse yourself in moments of pure serenity.
With CURVD Earplugs, you can fully embrace moments of pure bliss and enjoyment without any distractions. By reducing external noise, CURVD helps you focus on what truly matters, allowing you to connect with yourself and find genuine pleasure in the present moment.
Self-care is about nurturing your physical, mental, and emotional health. CURVD Earplugs provide a gateway to self-discovery and well-being, allowing you to create an oasis of tranquility wherever you go. Prioritize yourself and unlock a world of relaxation and rejuvenation with CURVD.
Whether you're indulging in a relaxing bath, practicing yoga, meditating, or simply enjoying a quiet moment of solitude, CURVD Earplugs are your trusted companion. Experience enhanced relaxation and heightened enjoyment in any self-care activity you choose.
Find your peace. Block the noise
My CURVD Everyday earplugs help do a great job of blocking out the neighbors dogs while I'm reading or doing yoga.
Ergonomic Inspired Design
CURVD earplugs feature an ergonomic biologically inspired shape that perfectly conforms to the contours of your ear. This ensures a comfortable and secure fit. Say goodbye to uncomfortable earplugs and enjoy superior comfort and sleep quality with our innovative design.
Find Time for You
In today's fast-paced world, it can be difficult to find time to relax and unwind. That's where CURVD earplugs come in - they're the perfect way to create a calm and peaceful environment for you to recharge your batteries and focus on self-care.
Make any space your place.
Order your pair of CURVD Earplugs today and embark on a journey of self-care like never before. Elevate your relaxation, embrace joy - CURVD has you covered!
SHOP NOW