Get Better Sleep
Don't let sleepless nights rob you of vitality and well-being. Invest in CURVD Earplugs today and unlock the secret to blissful sleep. Embrace tranquility, embrace rejuvenation - CURVD has you covered!
Buy Now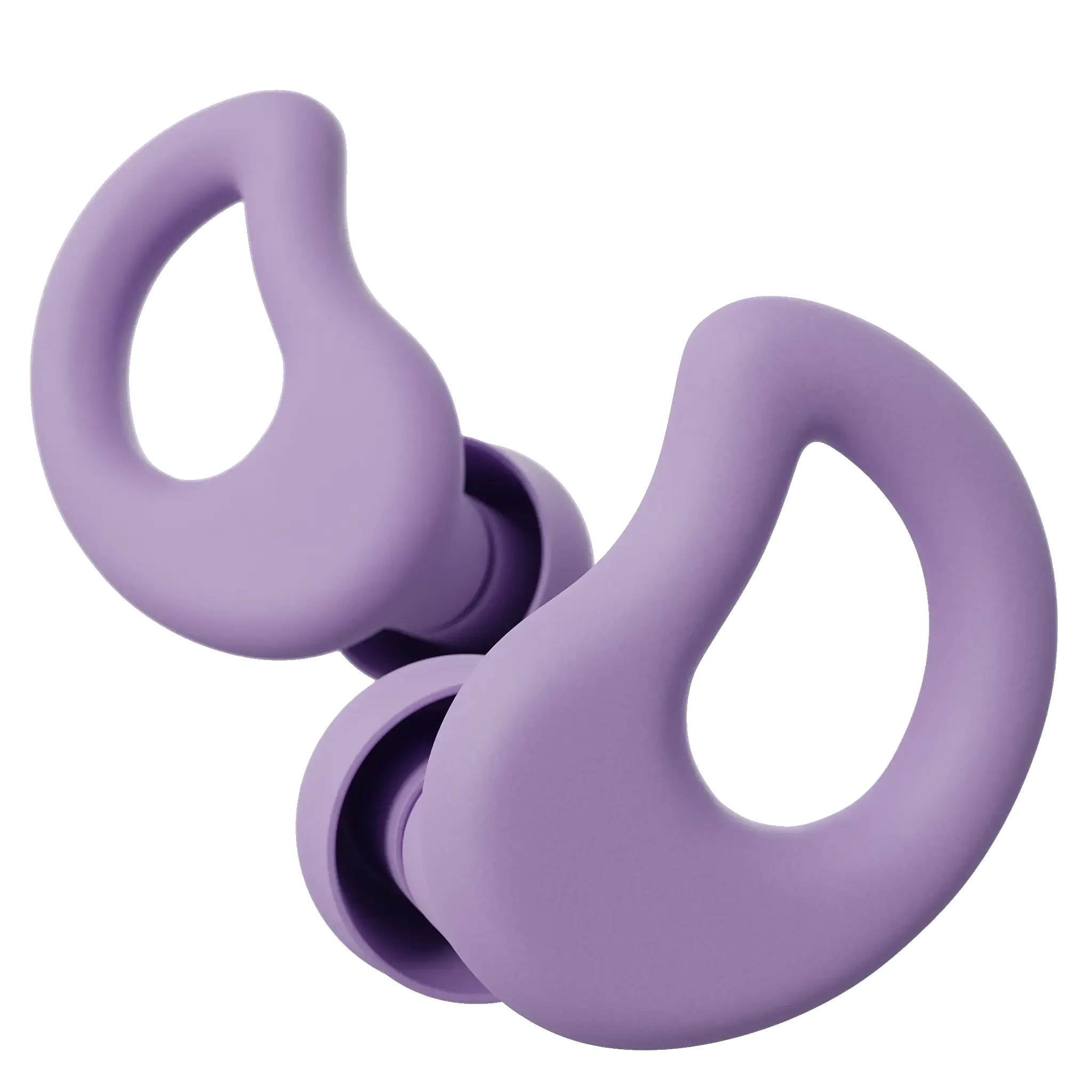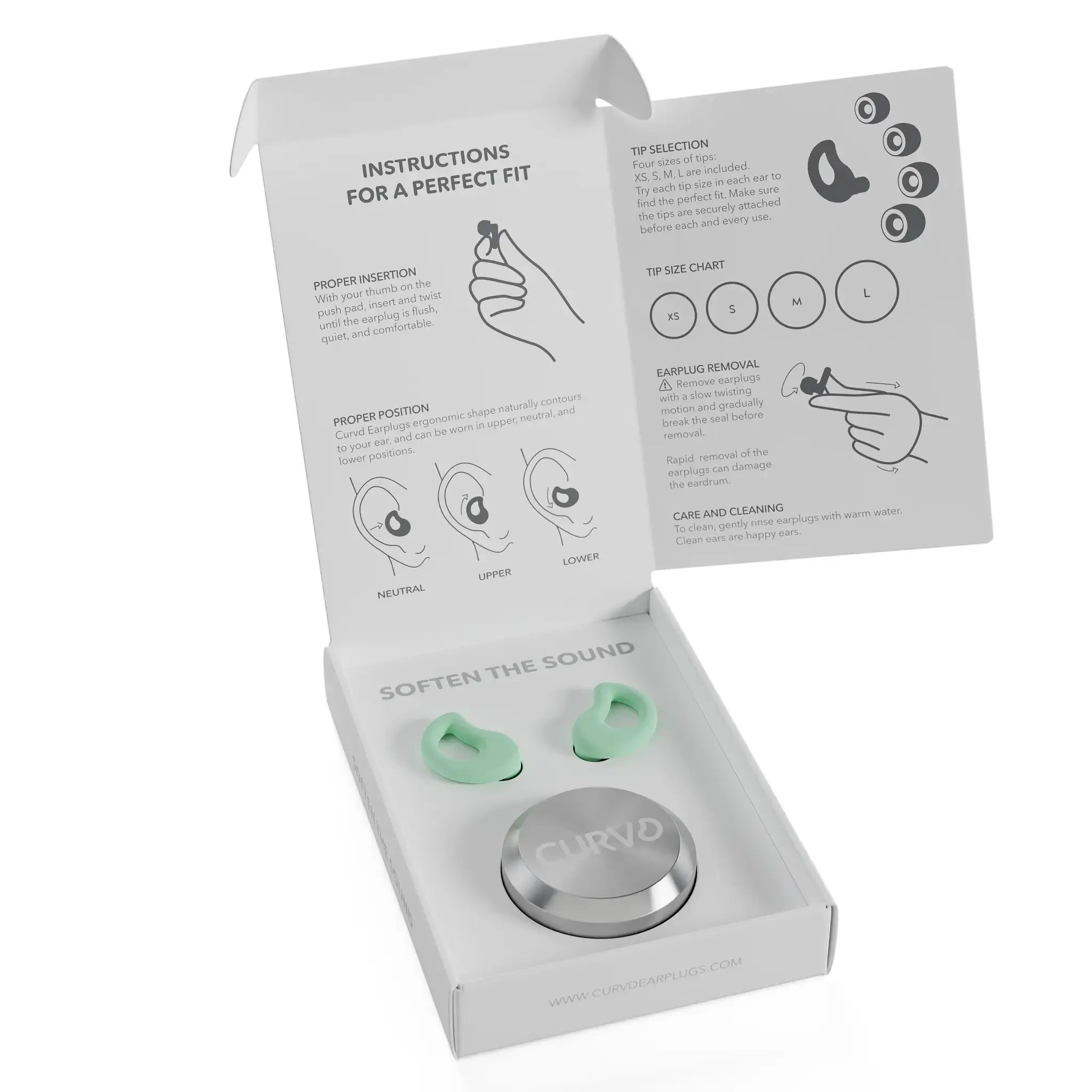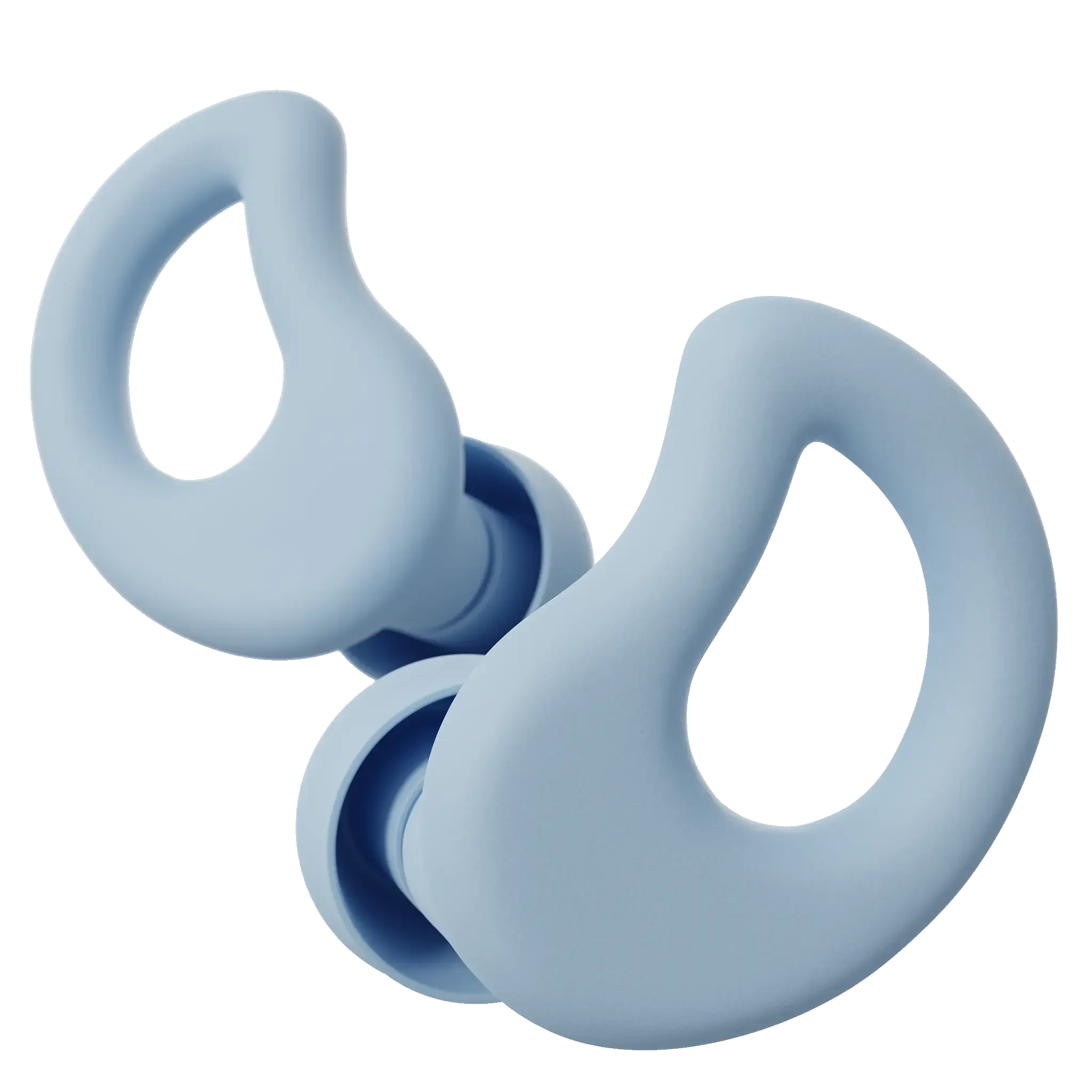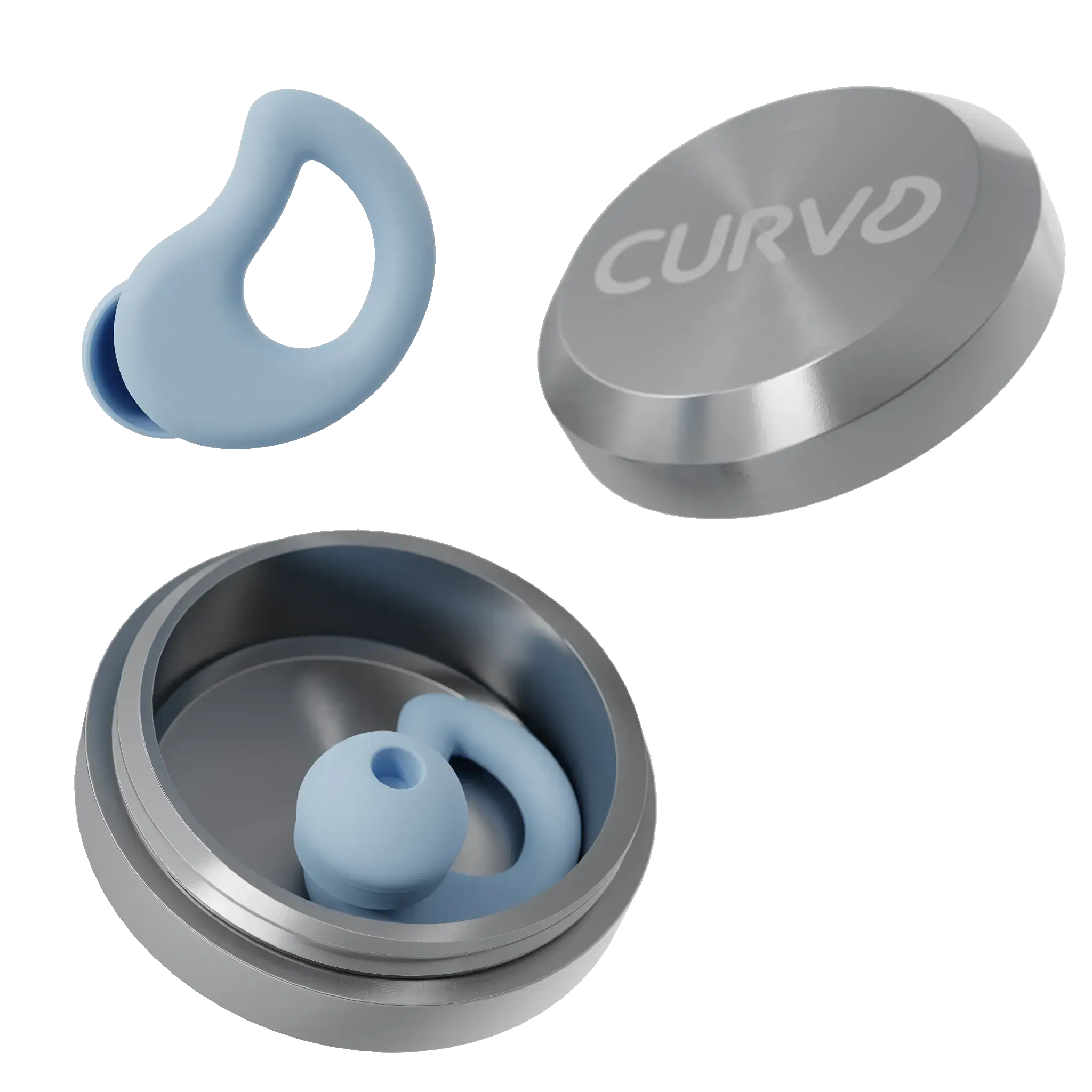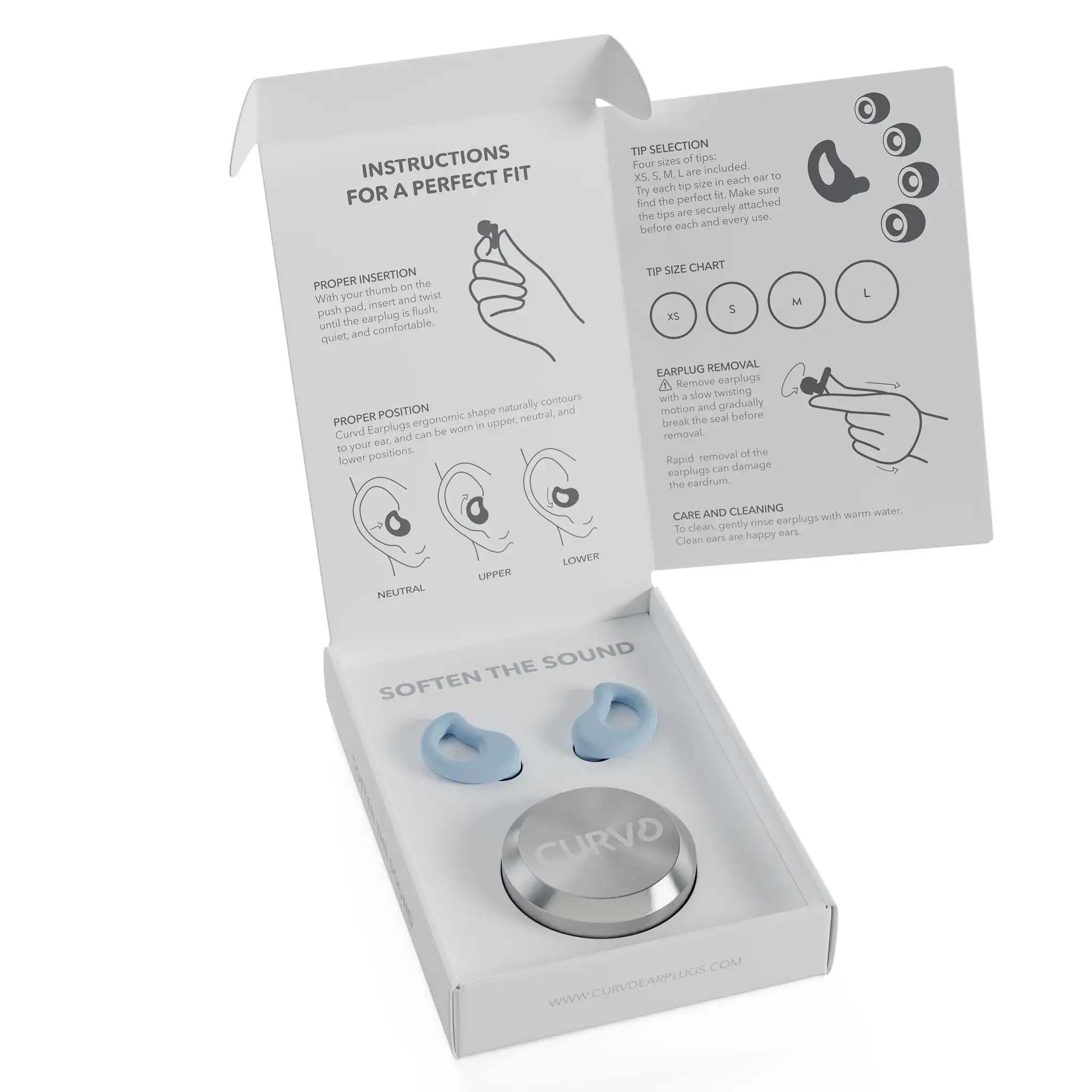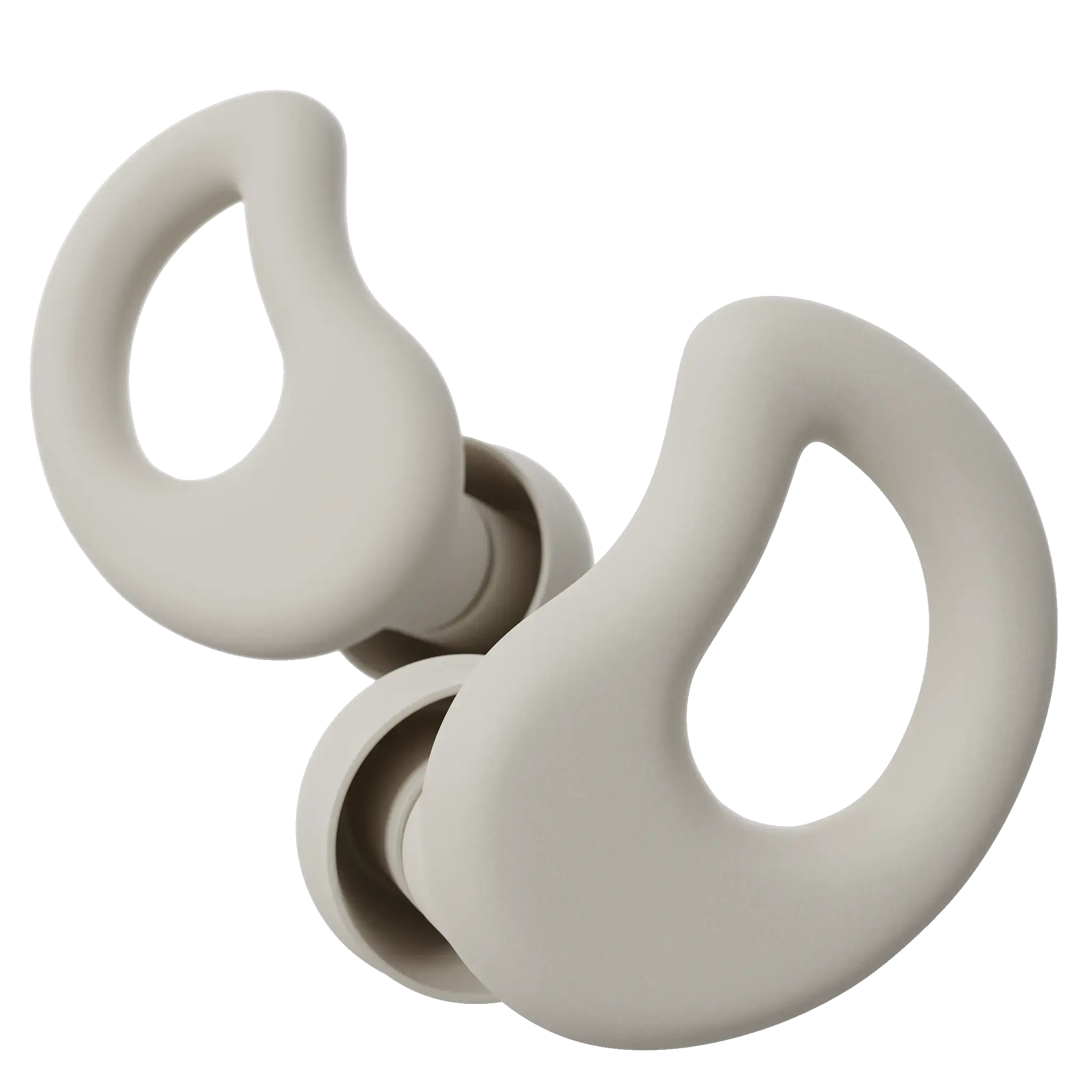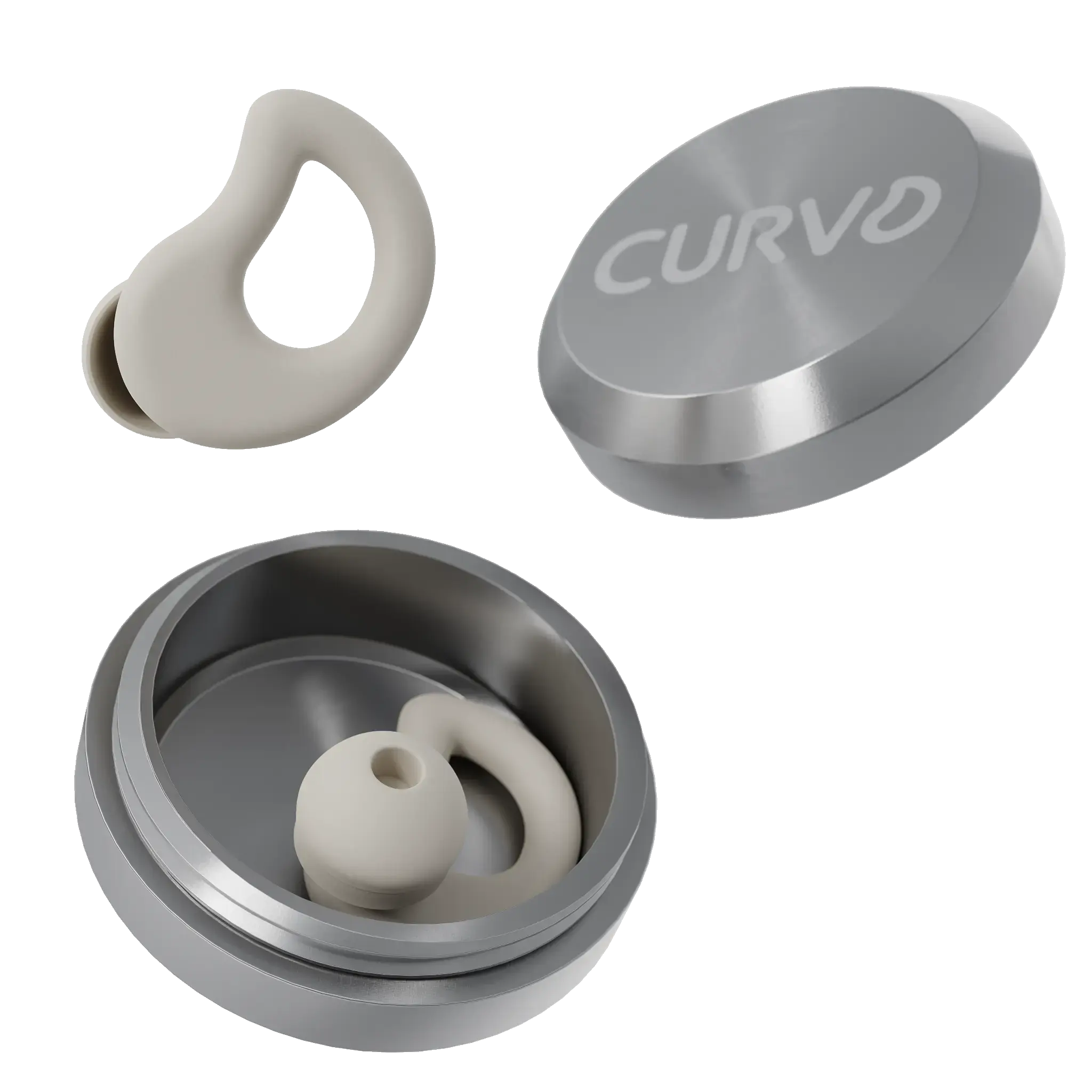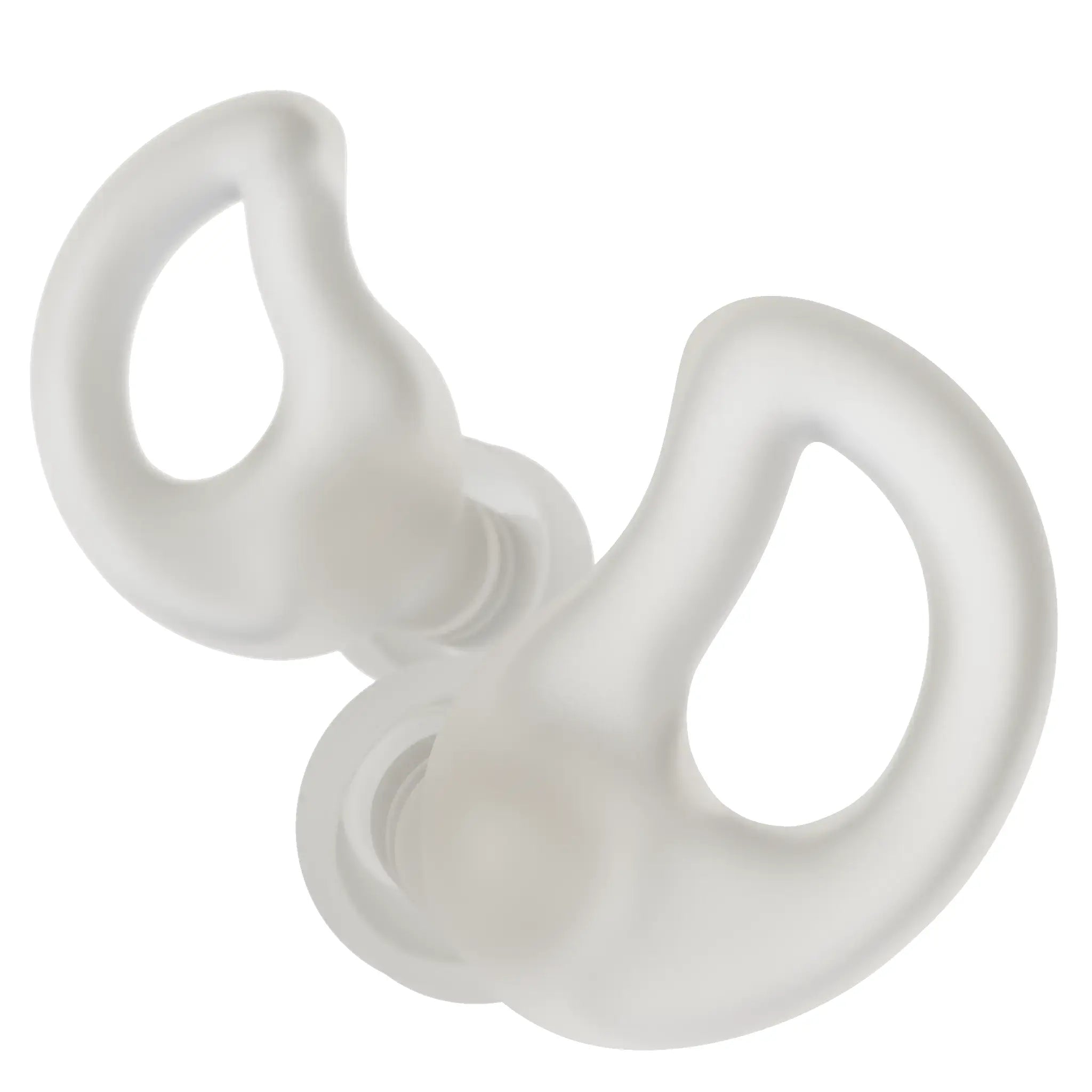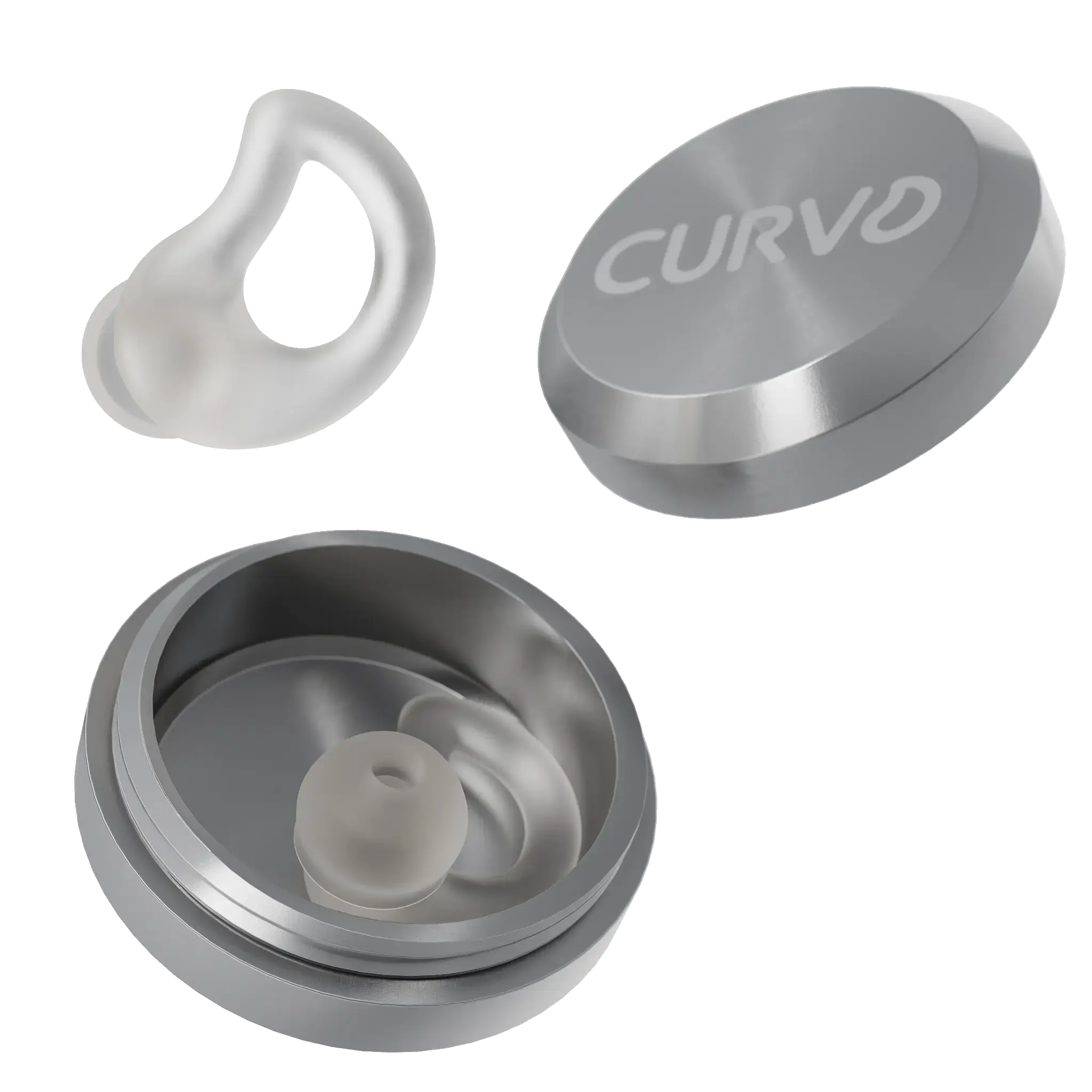 Experience unrivaled comfort and versatility with our ergonomically designed, eco-friendly, and ultra-soft earplugs. Perfectly suited for sleep, noise and sound sensitivity, concerts, parenting, focus, studying, productivity, motorcycles, and more, these low-profile earplugs are your ultimate everyday companion.
Soften the Sound with up to

30 dB

of sound reduction
Ultra-soft and flexible for maximum comfort
Low-profile ergonomic design
Sleek aluminum carrying case (optional Case Clip available) 
Reusable & super easy to clean
Made with the environment in mind, our earplugs are crafted from premium eco-friendly materials that are safe for both you and the planet. Third partly lab tested with a EPA certified 15 NRR.
CURVD for Sleep
Are you tired of restless nights and waking up feeling groggy and fatigued? At CURVD, we understand the importance of a good night's sleep for overall well-being. That's why we've designed specialized earplugs to help you achieve the deep, rejuvenating sleep you deserve.
CURVD Earplugs are crafted with your comfort in mind. Our premium-grade, hypoallergenic materials ensure a soft and gentle fit, allowing you to sleep peacefully without any discomfort or irritation. Say goodbye to tossing and turning and hello to nights filled with tranquility.
CURVD Earplugs utilize advanced sound and noise isolation design to block out unwanted sounds that may disrupt your sleep. Whether it's snoring, street noise, or other environmental disturbances, our earplugs provide an oasis of silence, helping you achieve a deeper, more restful slumber.
We understand that everyone's ears are unique. That's why CURVD Earplugs are designed to conform to the natural shape of your ear, ensuring a secure and personalized fit. Enjoy a comfortable experience tailored just for you, no matter how you sleep.
By blocking out disturbances and optimizing your sleep environment, CURVD Earplugs help you wake up feeling refreshed, revitalized, and ready to conquer the day. Experience the difference a night of truly restful sleep can make in your life.
CURVD Earplugs are not just for bedtime. They are perfect for daytime naps, travel, or any situation where you need uninterrupted rest. Slip them on during flights, hotel stays, or whenever you need to create a quiet sanctuary for rejuvenation.
Discover Blissful Sleep, Embrace Uninterrupted Rest!
As a light sleeper, I struggled with noise distractions until I found these amazing earplugs. I wake up refreshed and ready for the day. Highly recommended!
Ergonomic Inspired Design
CURVD earplugs feature an ergonomic biologically inspired shape that perfectly conforms to the contours of your ear. This ensures a comfortable and secure fit. Say goodbye to uncomfortable earplugs and enjoy superior comfort and sleep quality with our innovative design.
No more sleepless nights
CURVD earplugs are perfect for those who want to enjoy a good night's sleep but are sensitive to noise. They are also ideal for people who work odd hours and need to sleep during the day, or travelers who want to block out noise on airplanes, trains, or in hotels.
You deserve a restful night.
Order your pair of CURVD Earplugs now and embark on a journey to better sleep. Discover the power of uninterrupted rest with CURVD!
SHOP NOW