Take the edge off.
Regain control, find serenity, and embrace the peace you deserve with CURVD Earplugs. Take a step towards a more manageable and fulfilling lifestyle where noise sensitivity no longer holds you back.
Buy Now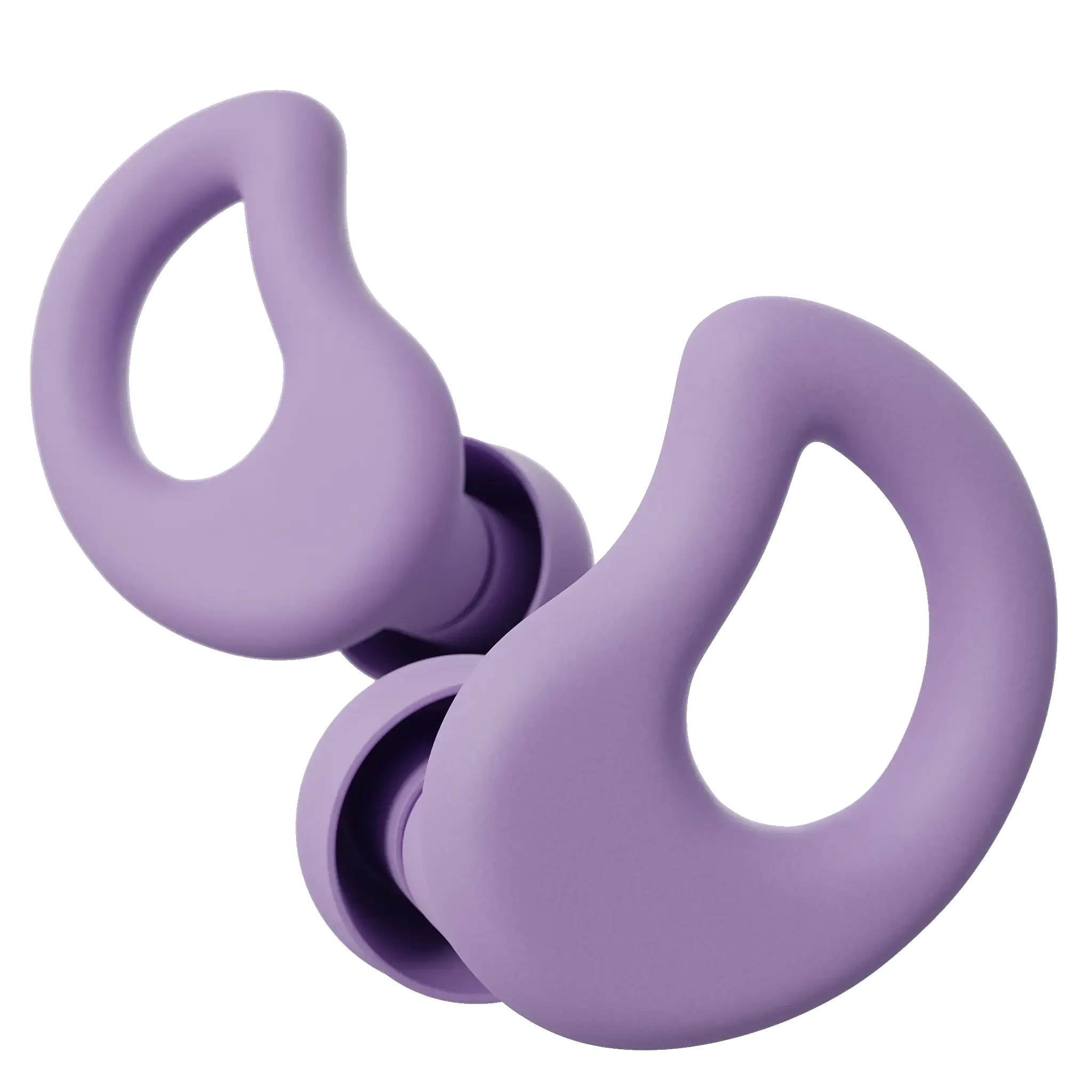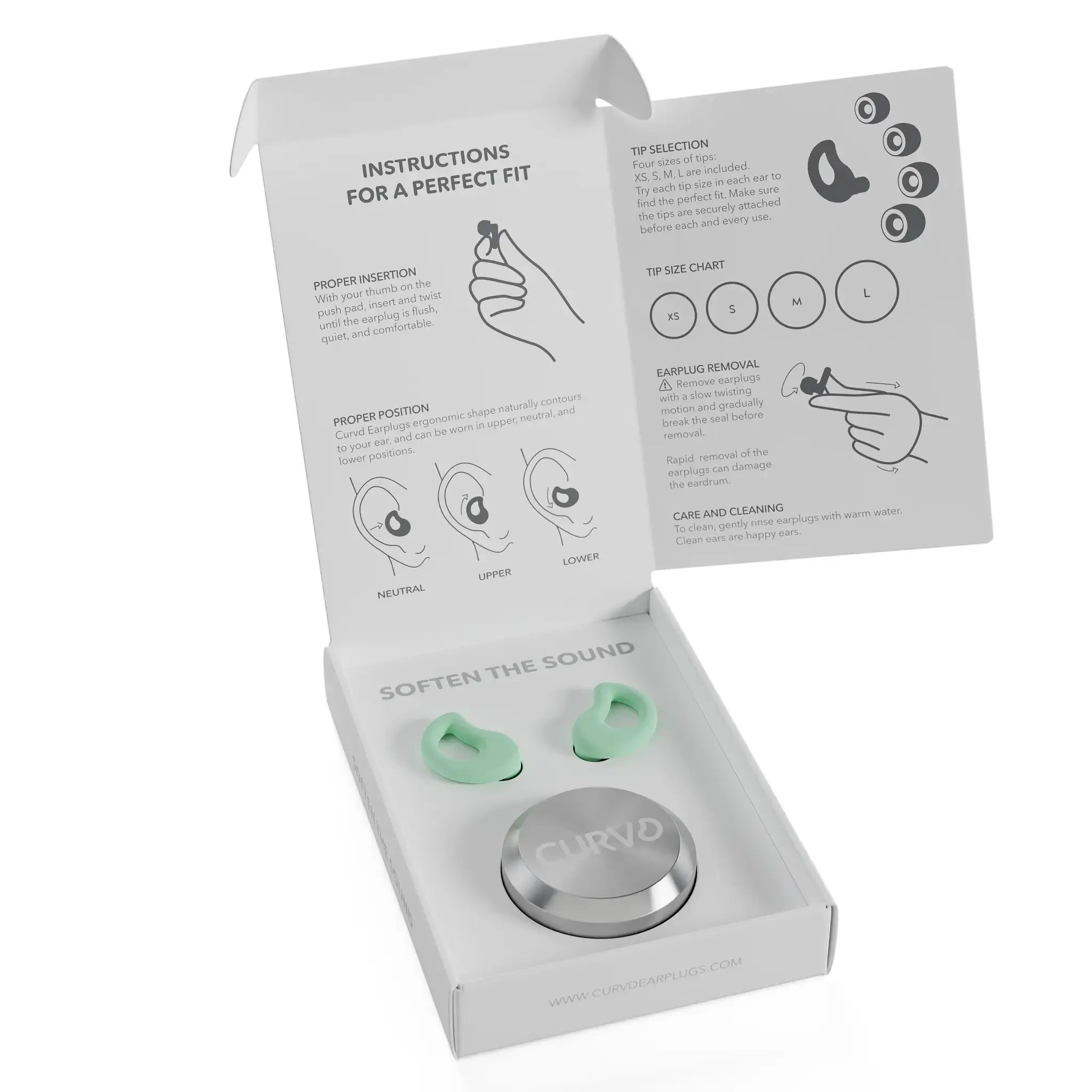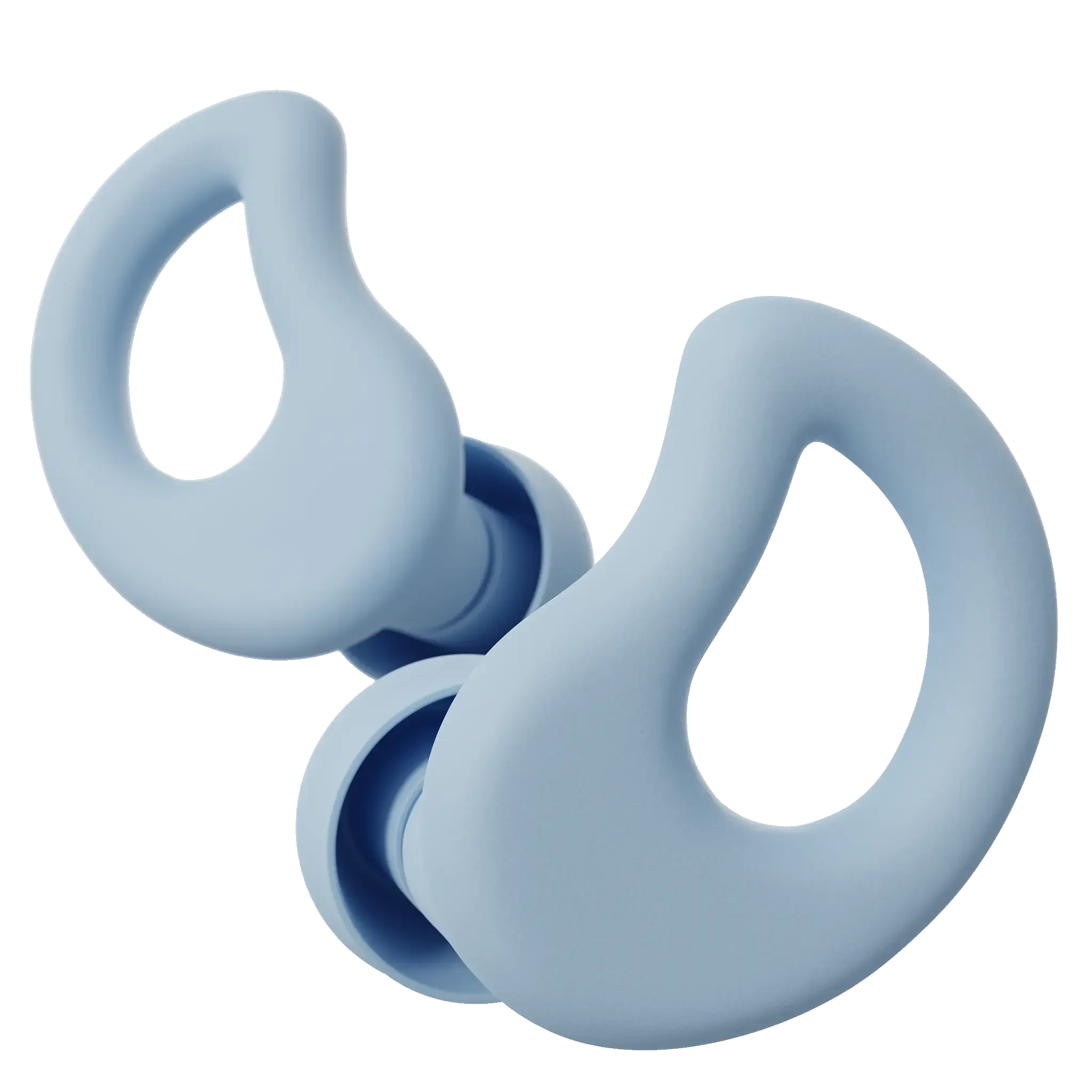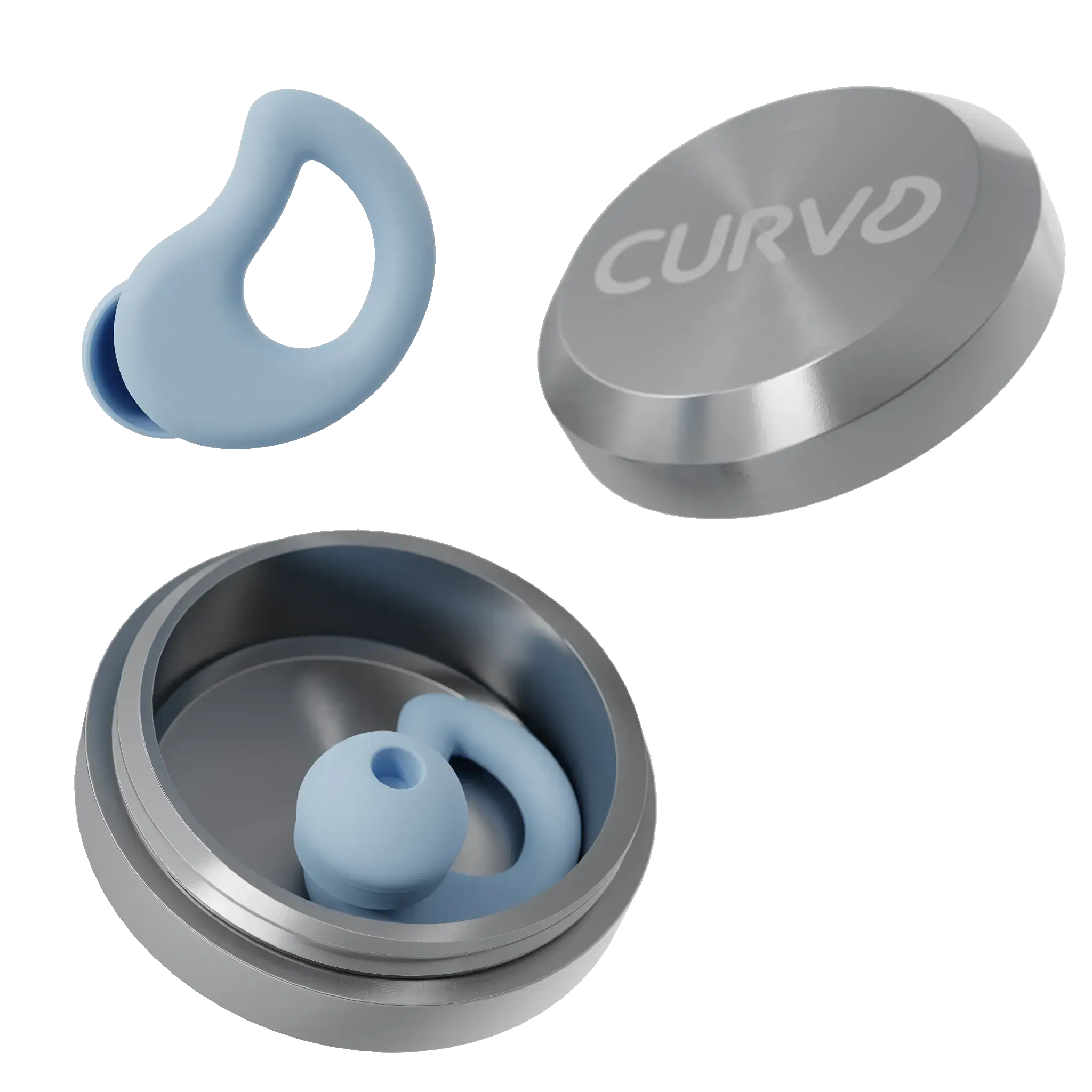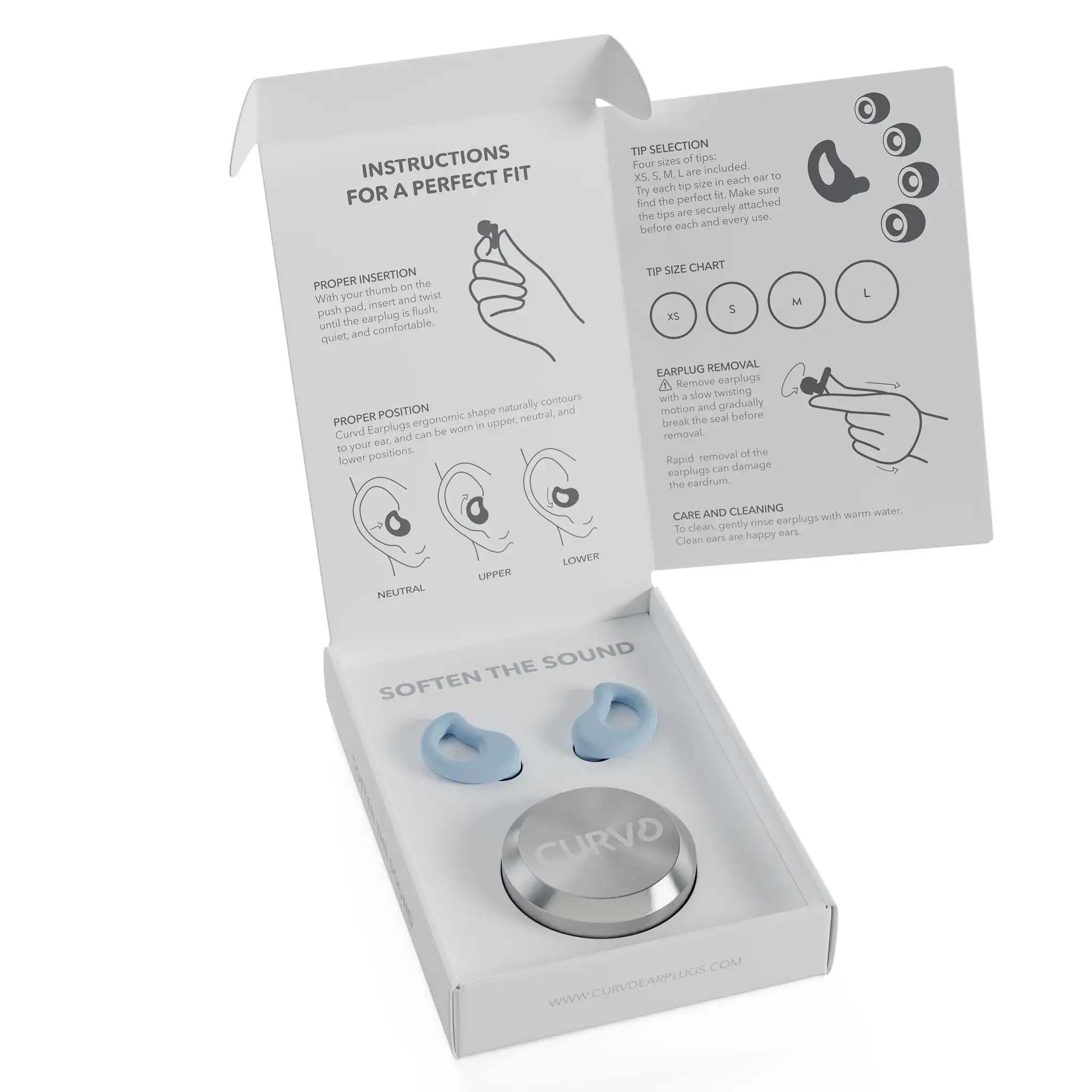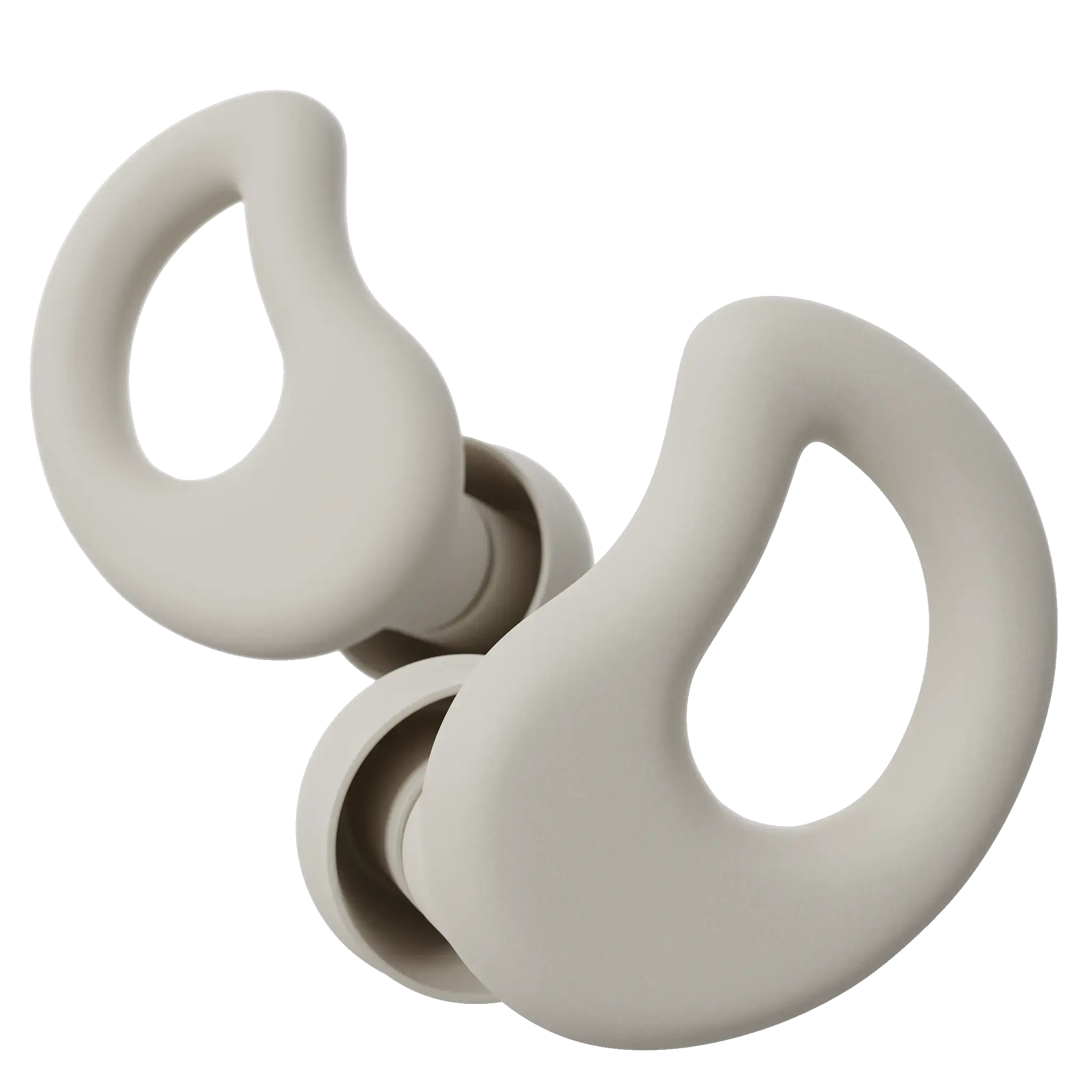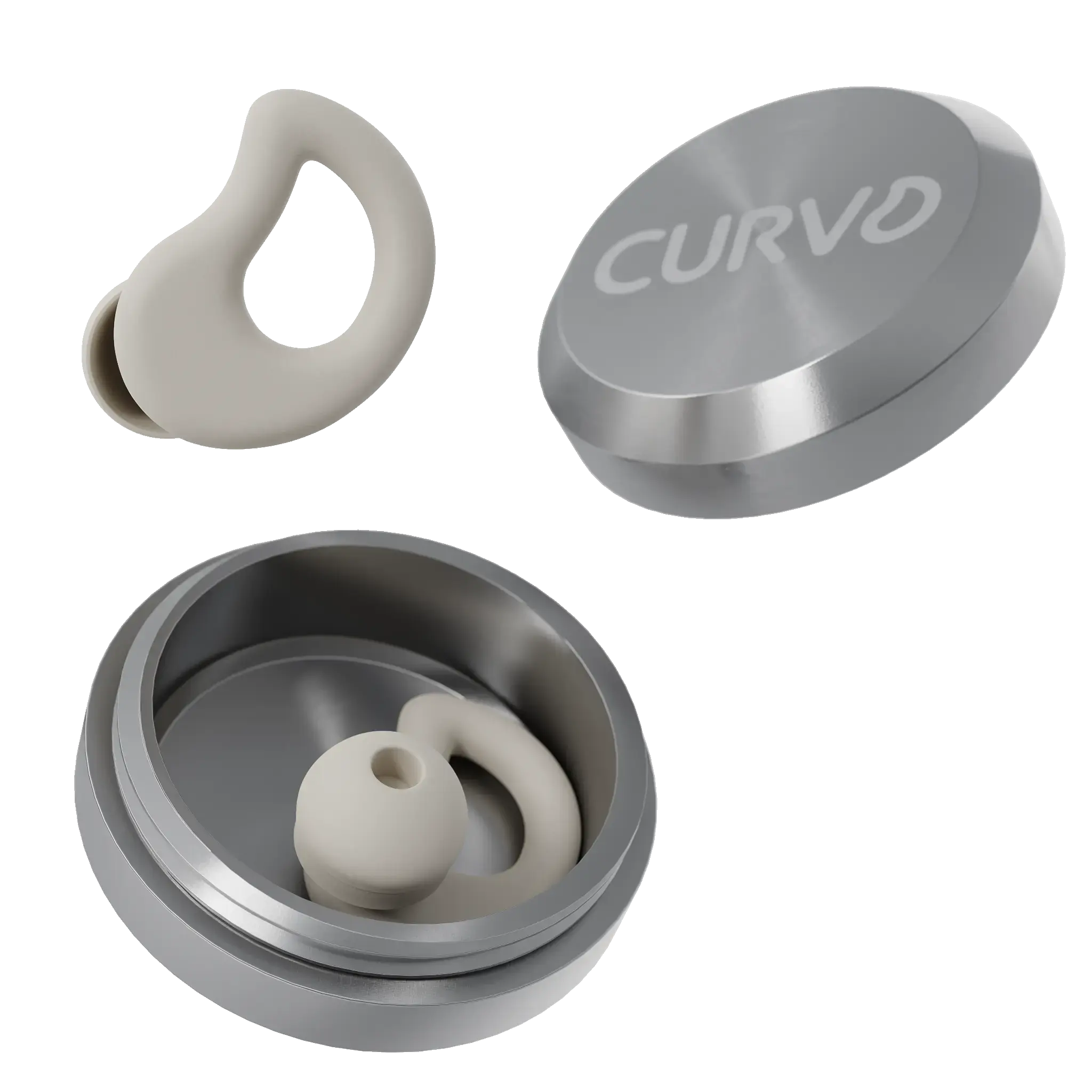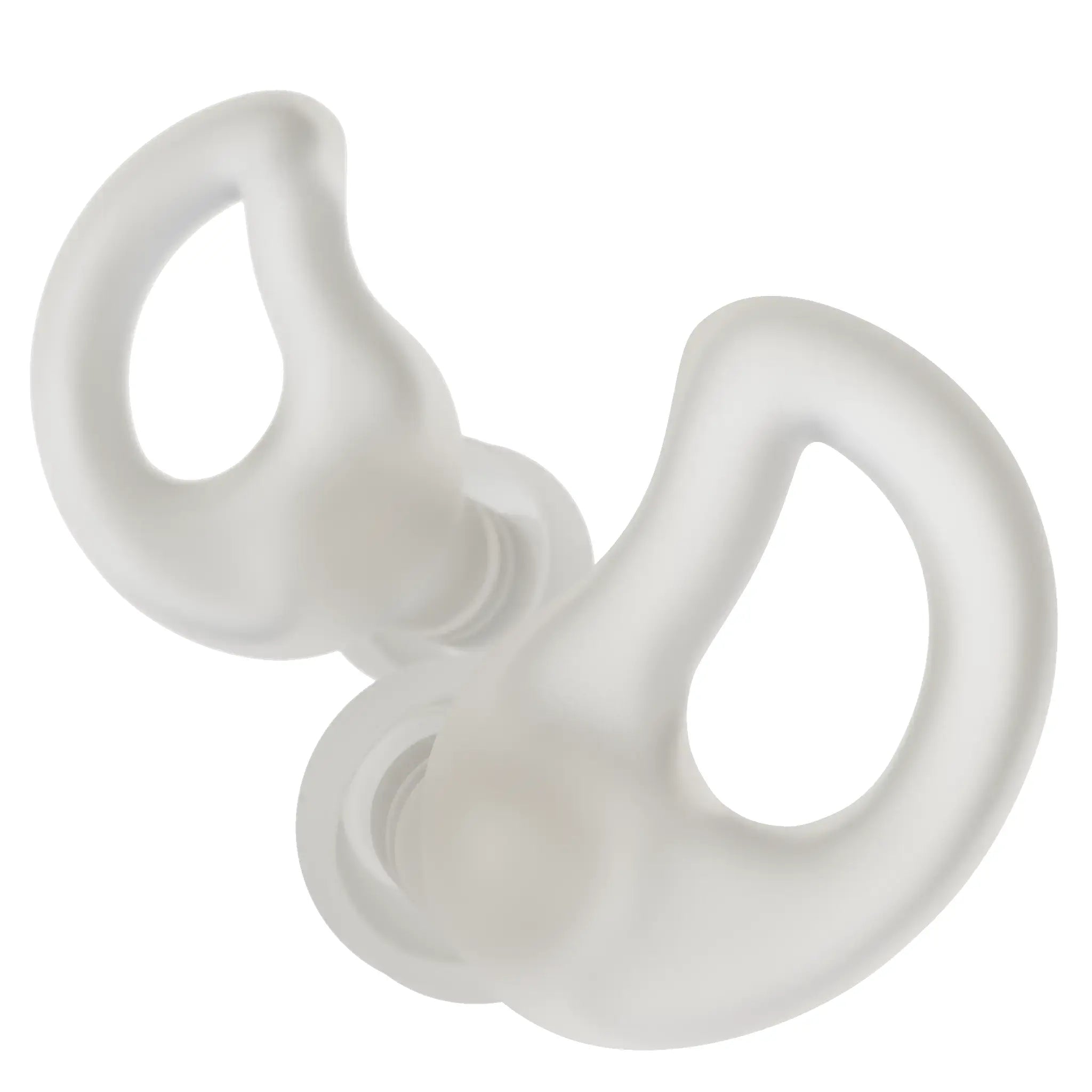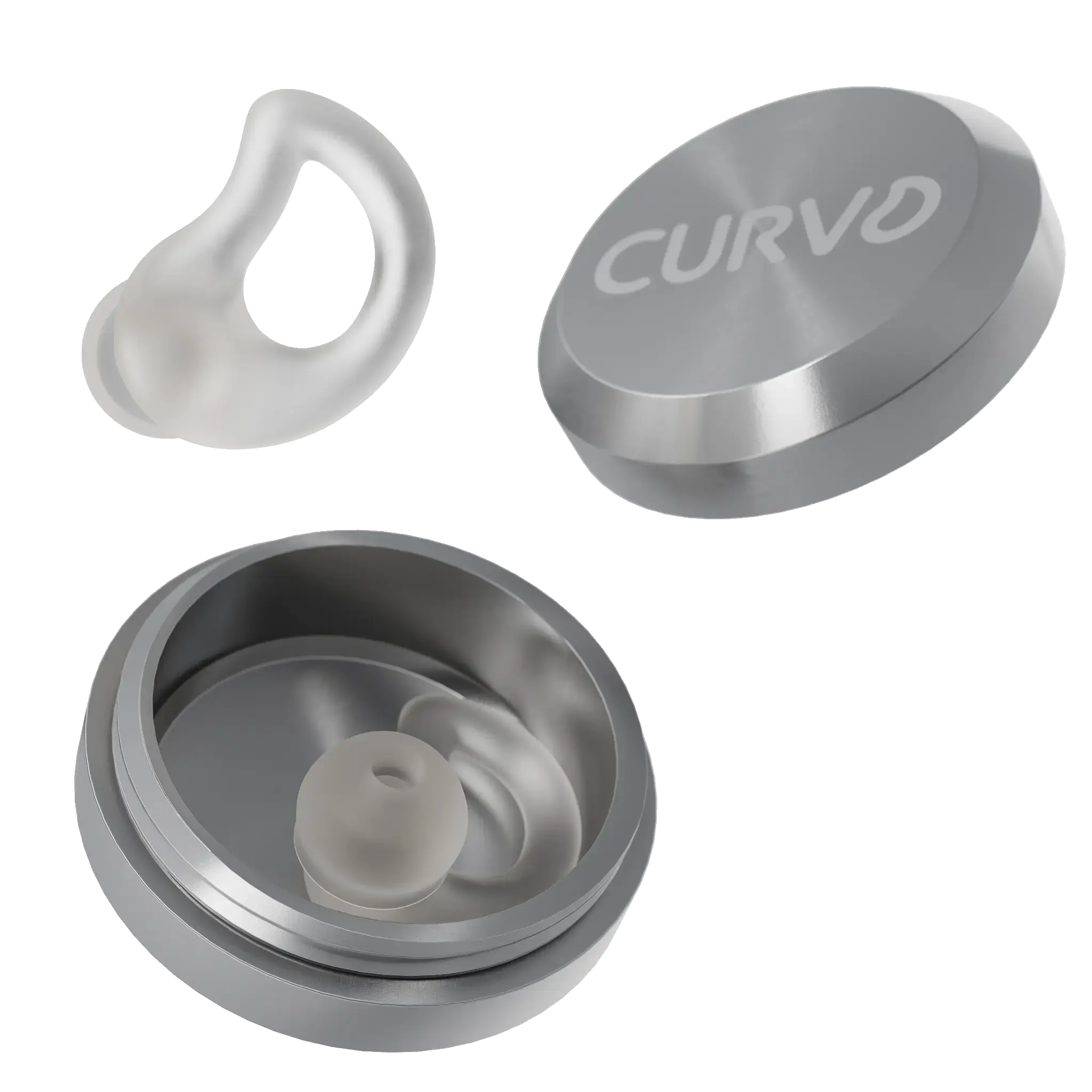 Experience unrivaled comfort and versatility with our ergonomically designed, eco-friendly, and ultra-soft earplugs. Perfectly suited for sleep, noise and sound sensitivity, concerts, parenting, focus, studying, productivity, motorcycles, and more, these low-profile earplugs are your ultimate everyday companion.
Soften the Sound with up to

30 dB

of sound reduction
Ultra-soft and flexible for maximum comfort
Low-profile ergonomic design
Sleek aluminum carrying case (optional Case Clip available) 
Reusable & super easy to clean
Made with the environment in mind, our earplugs are crafted from premium eco-friendly materials that are safe for both you and the planet. Third partly lab tested with a EPA certified 15 NRR.
Choose CURVD for Sound and Noise Sensitivity
Are you one of the many individuals who face the daily challenges of Misophonia, Autism, Anxiety, ADHD, Phonophobia, or general noise and sound sensitivity? At CURVD, we understand the impact these conditions can have on your daily life. That's why we've developed specialized earplugs to help you regain control, find serenity, and embrace a world of peace.
Soothe Misophonia triggers

Misophonia can cause intense emotional and physical reactions to specific sounds, making everyday situations overwhelming. CURVD Earplugs provide a shield against trigger sounds, allowing you to navigate through your day with reduced stress and improved well-being.
Concentration can be a constant struggle for individuals with ADHD. CURVD Earplugs help create an environment of calm and focus, minimizing distractions caused by background noise and enabling you to channel your energy and attention more effectively.
Phonophobia, an extreme sensitivity to sound, can hinder your ability to participate in daily activities and enjoy social interactions. CURVD Earplugs offer advanced noise reduction, helping to alleviate the anxiety and discomfort caused by loud or sudden noises.
Noise Sensitivity Support

If you experience general noise and sound sensitivity, CURVD Earplugs provide a solution tailored to your needs. They effectively reduce the intensity of environmental noise, allowing you to find solace and comfort in situations that may otherwise be overwhelming.
CURVD Earplugs are designed for ultimate comfort, featuring a customizable fit that ensures hours of wear without discomfort. They can be easily incorporated into various settings, such as work, school, social events, or even when seeking moments of quiet solitude.
For individuals with autism and ADHD, excessive sound stimulation can have a profoundly negative impact on their sensory processing and overall well-being. Noisy and chaotic environments can lead to sensory overload, heightened anxiety, and difficulties in focusing and concentrating. The constant barrage of sounds can be overwhelming and exhausting for these individuals, making it challenging to function effectively in social and academic settings. By wearing earplugs, individuals with autism and ADHD can create a barrier against overwhelming sounds, allowing them to regulate their sensory input and find a sense of calm in their surroundings.
Empowering Relief for Sound and Noise Sensitivity!
As someone who personally experiences sensory issues, I can't express enough how much of a game-changer CURVD earplugs have been for me. They bring a comforting sense of relief by gently muffling overwhelming sounds.
Ergonomic Inspired Design
CURVD earplugs feature a patented ergonomic, biologically inspired design that perfectly conforms to the contours of your ear. This ensures a comfortable and secure fit. Say goodbye to uncomfortable earplugs and enjoy superior comfort and sleep quality with our innovative design.
Take Control
Our earplugs are perfect for those with sensory processing disorders, ADHD, or anyone who needs to block out distracting noise. They're also great for people who work in noisy environments (such as construction, factories, and airports), musicians, concert-goers, or anyone who wants to protect their ears from loud sounds.
Take the edge off.
Order your pair of CURVD Earplugs today and experience the transformative power of tranquility. Empower yourself, reclaim your peace - CURVD has you covered!
SHOP NOW