Enjoy the Journey
Make your travel and commuting experiences more enjoyable and comfortable with CURVD Earplugs. Embrace tranquility, bid farewell to noise, and embark on your journeys with ease.
Buy Now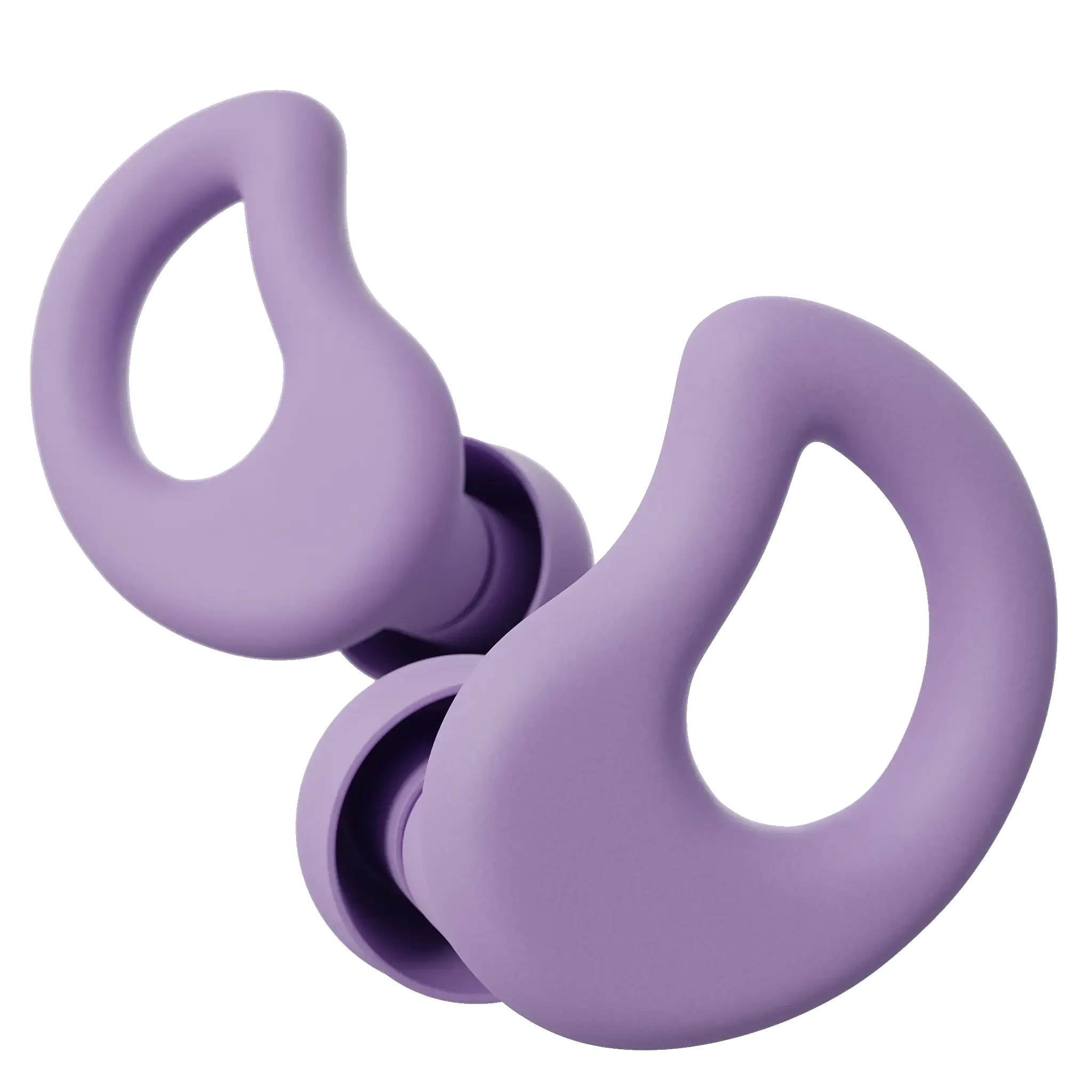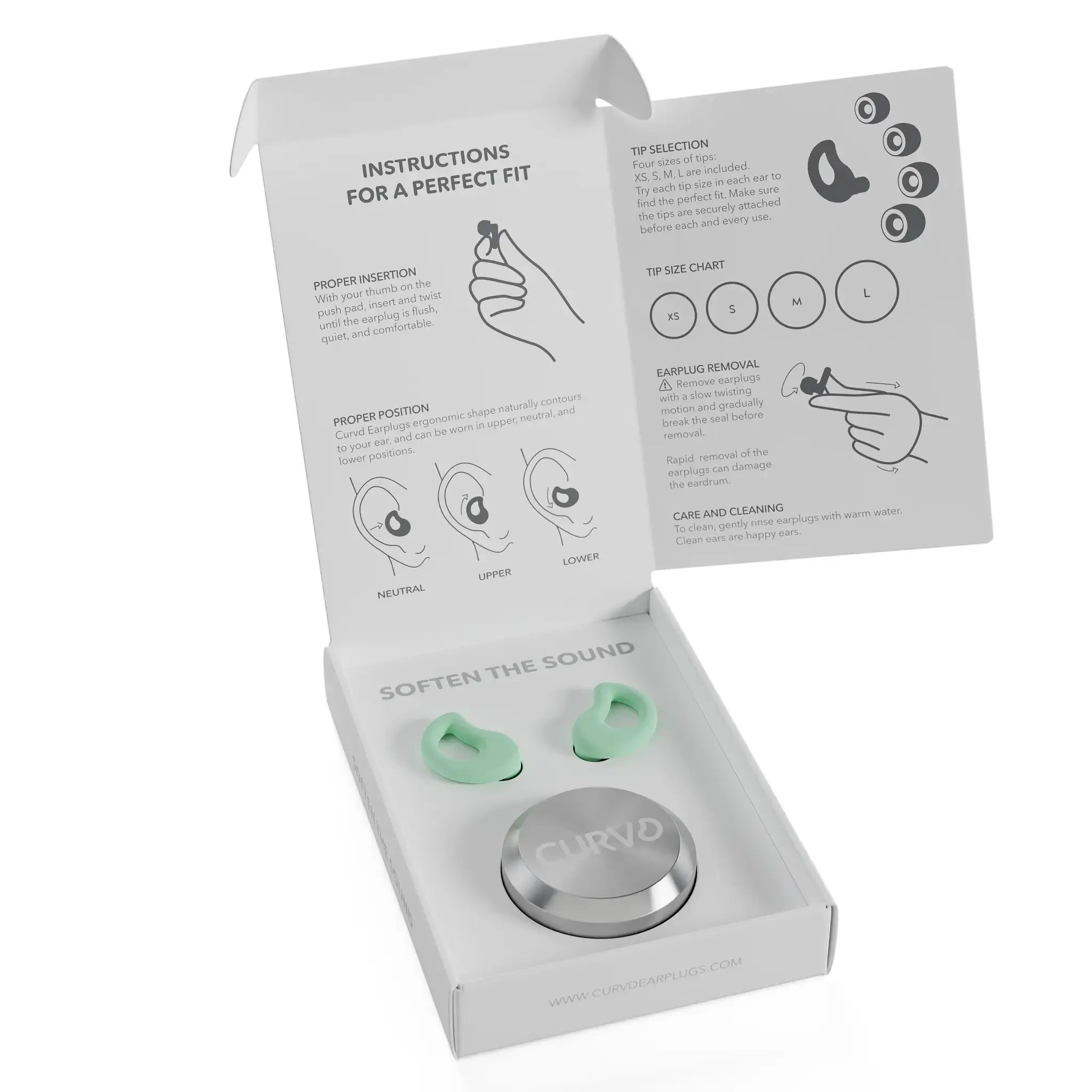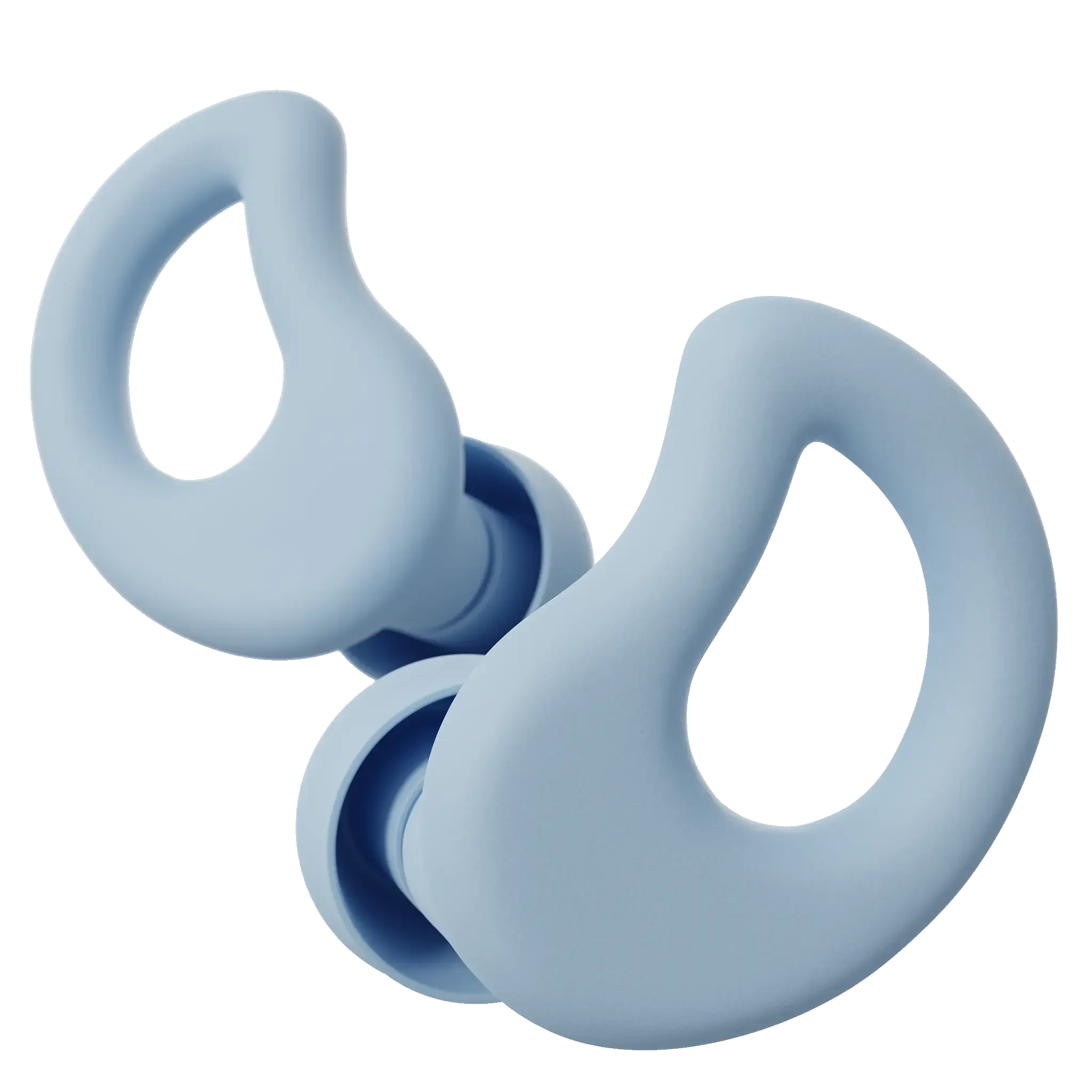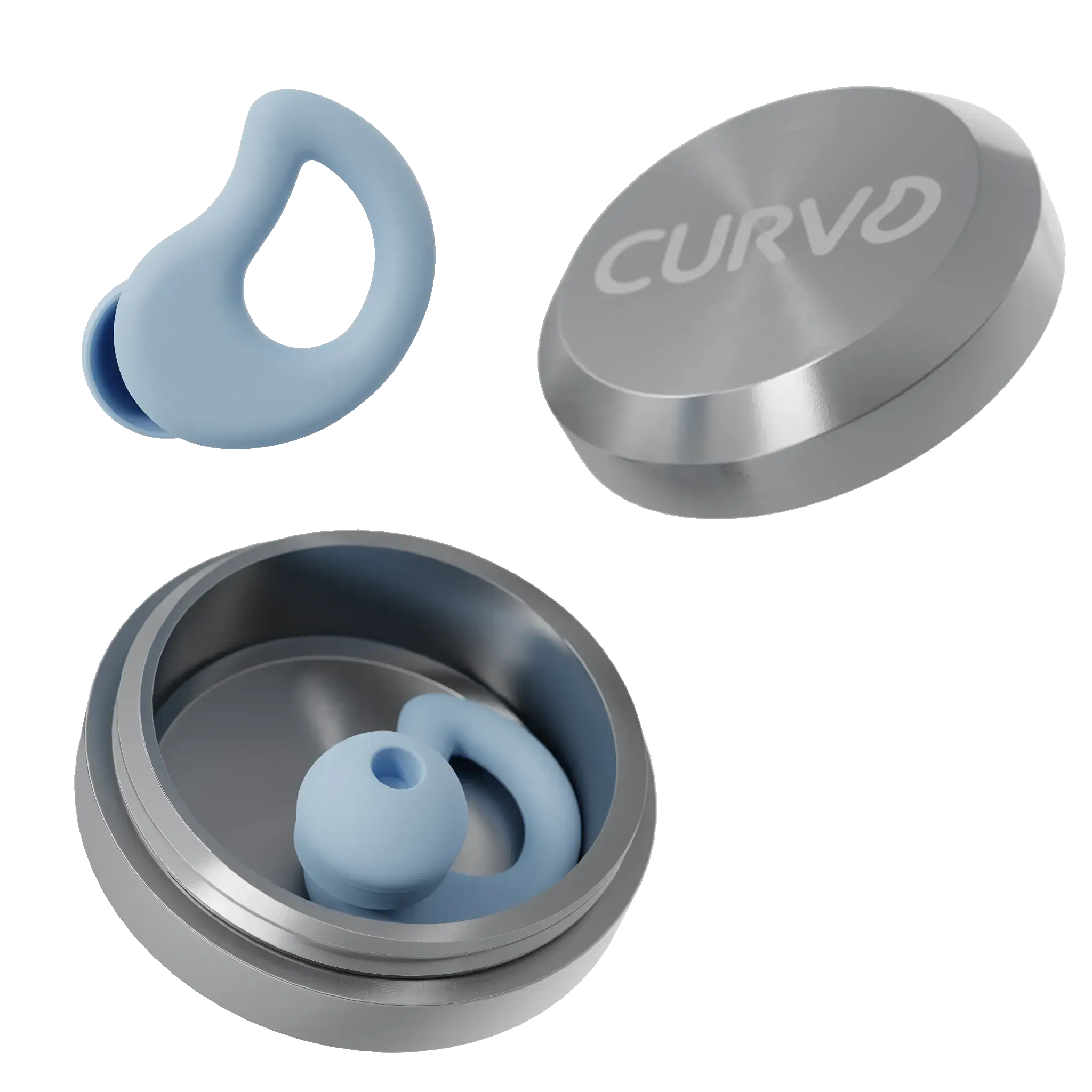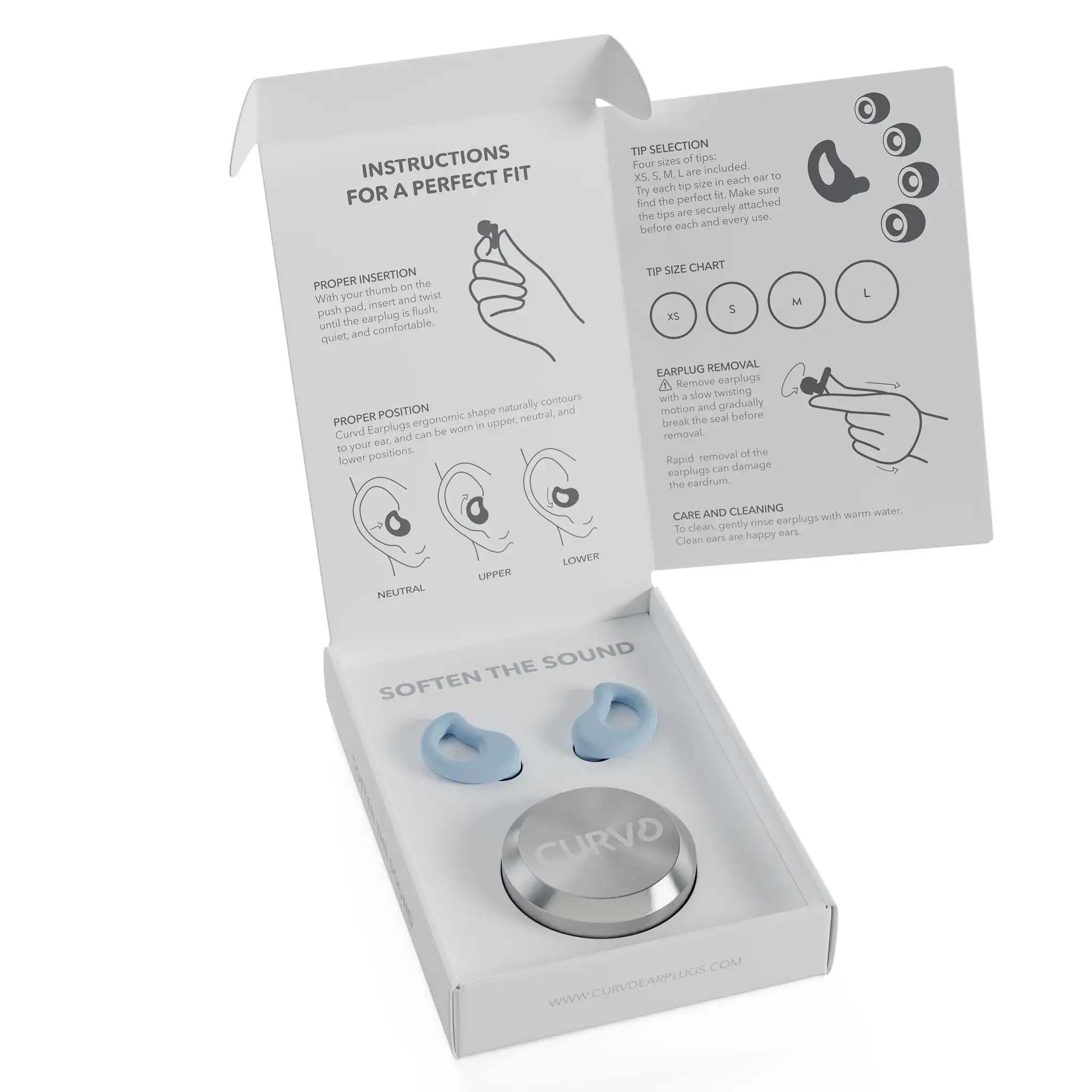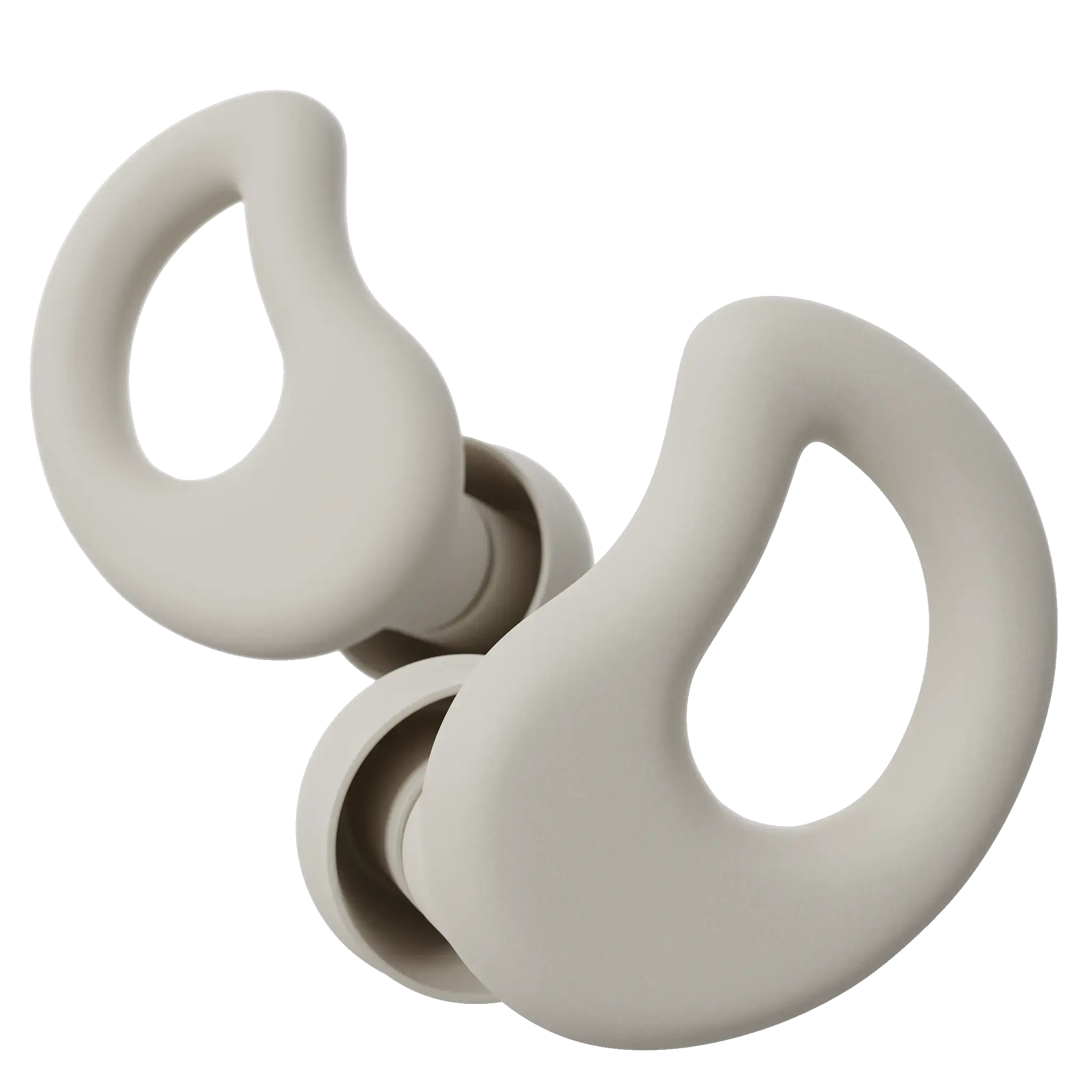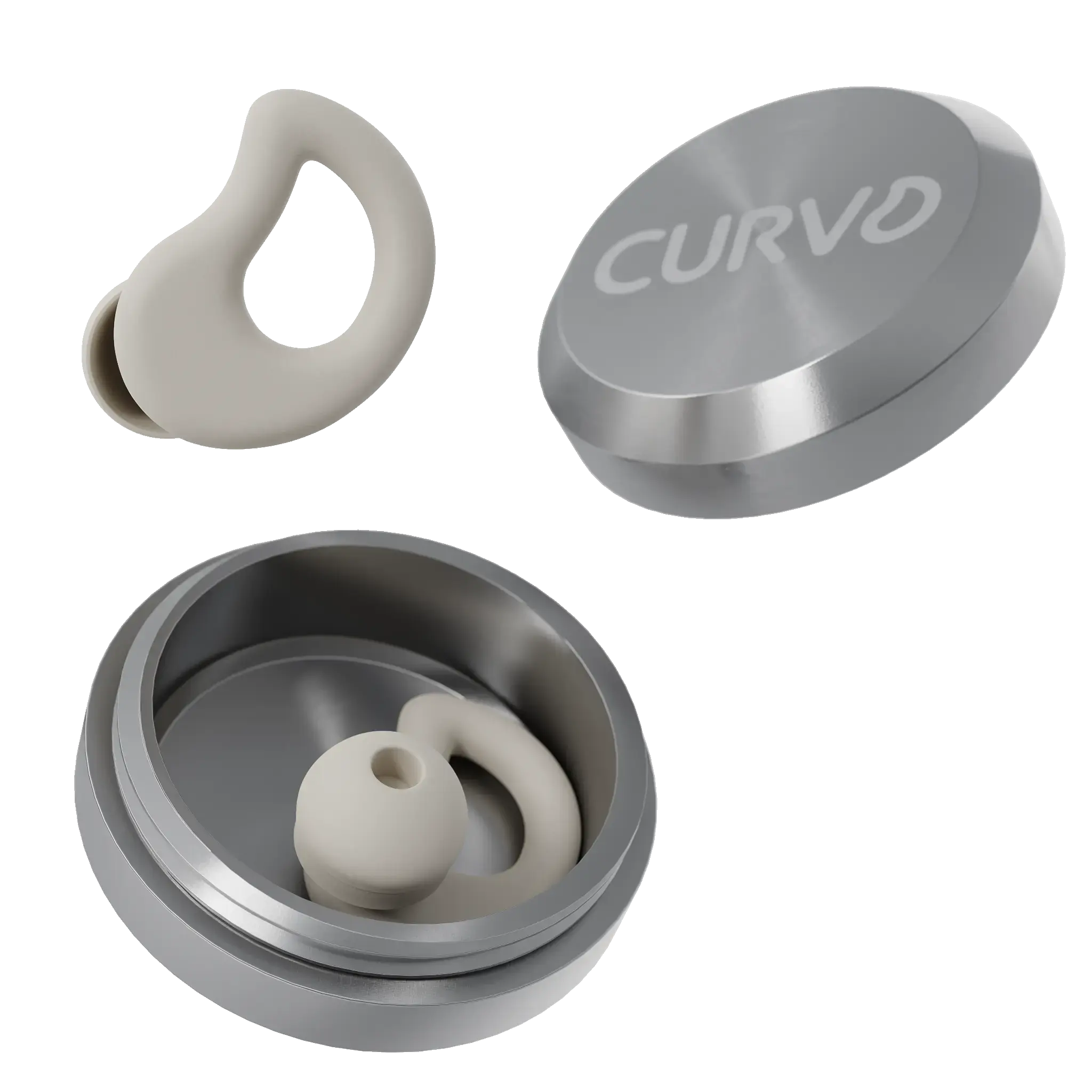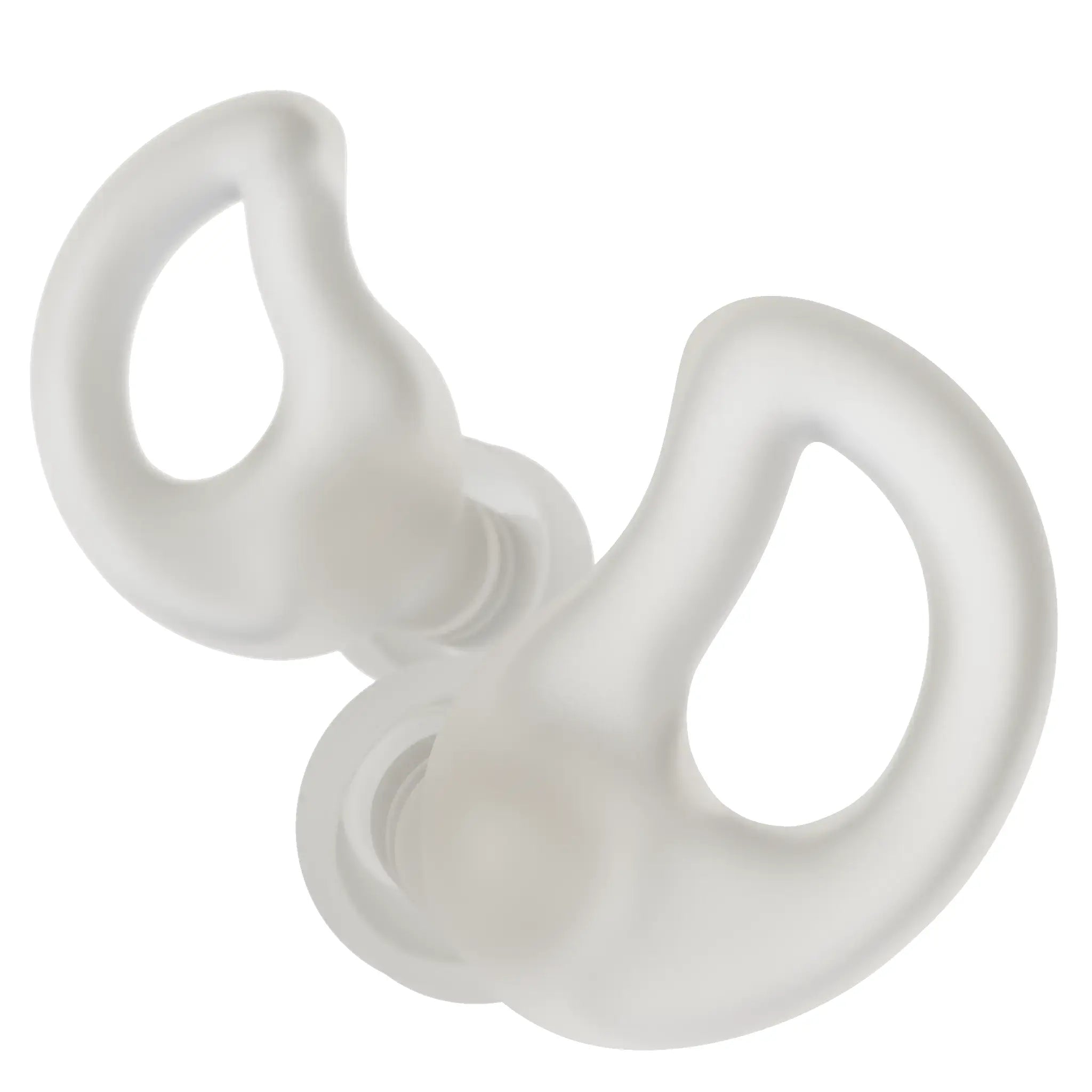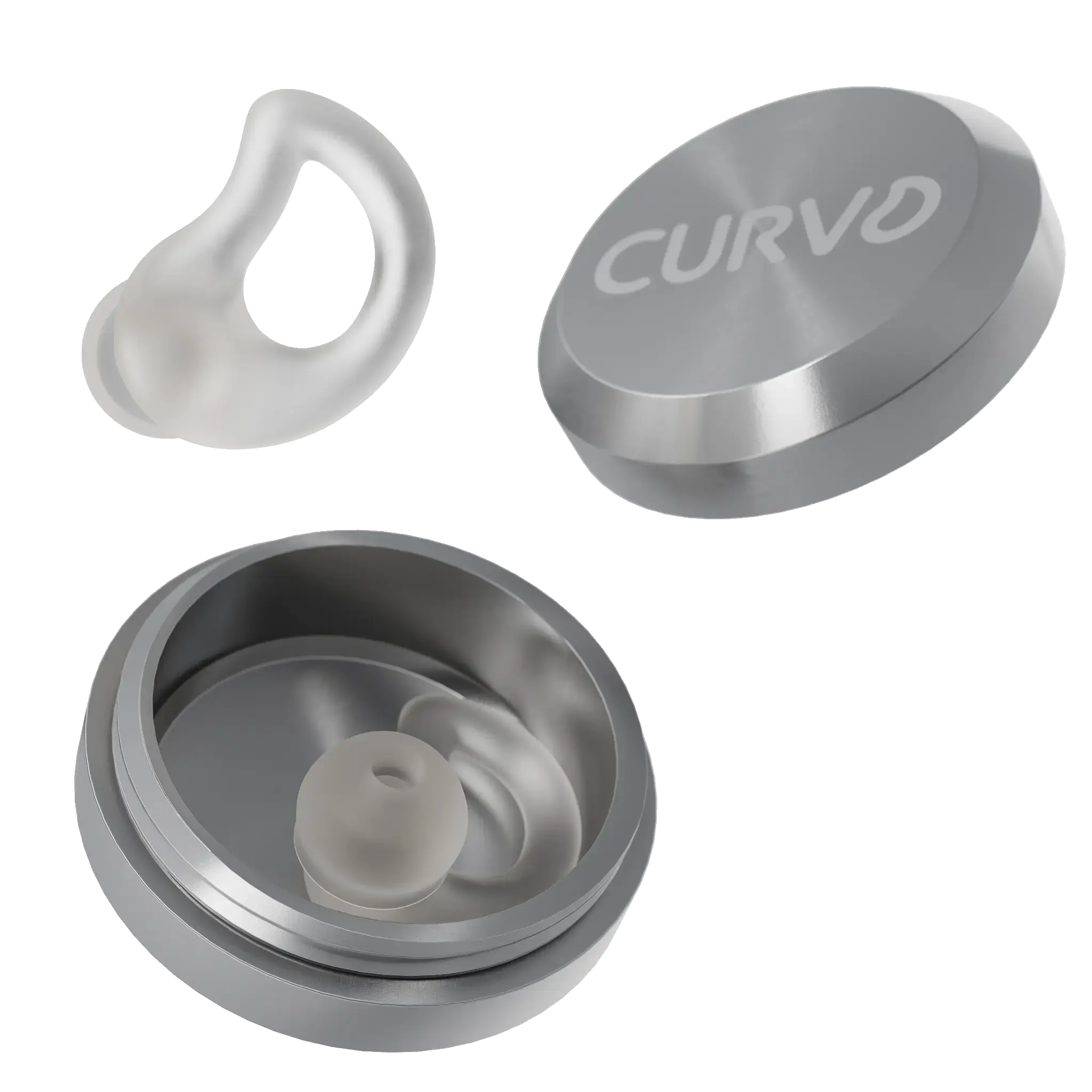 Experience unrivaled comfort and versatility with our ergonomically designed, eco-friendly, and ultra-soft earplugs. Perfectly suited for sleep, noise and sound sensitivity, concerts, parenting, focus, studying, productivity, motorcycles, and more, these low-profile earplugs are your ultimate everyday companion.
Soften the Sound with up to

30 dB

of sound reduction
Ultra-soft and flexible for maximum comfort
Low-profile ergonomic design
Sleek aluminum carrying case (optional Case Clip available) 
Reusable & super easy to clean
Made with the environment in mind, our earplugs are crafted from premium eco-friendly materials that are safe for both you and the planet. Third partly lab tested with a EPA certified 15 NRR.
CURVD for Travel
Are you a frequent traveler or a daily commuter seeking a peaceful and comfortable travel experience? Whether you're jet-setting around the globe or navigating bustling city streets, CURVD Earplugs are here to revolutionize your travel routine.
Designed specifically for travel and commuting, CURVD Earplugs offer unparalleled noise reduction and optimal comfort, ensuring a tranquil and stress-free journey to your destination.

Busy airports, noisy train stations, and bustling city streets can be overwhelming. CURVD Earplugs utilize advanced noise-isolation design, effectively reducing ambient sounds and allowing you to relax and focus on your journey. Say goodbye to disruptive noises and hello to serenity.
Long flights and tedious commutes can take a toll on your comfort. CURVD Earplugs are crafted with premium-grade, hypoallergenic materials that conform to the unique shape of your ear canal. Experience a secure, snug fit that ensures exceptional comfort, even during extended wear.
Traveling often means encountering unfamiliar sleeping environments. CURVD Earplugs create a sonic sanctuary, blocking out unwanted noise and promoting restful sleep during flights or in noisy hotels. Wake up refreshed and ready to seize the day at your destination.
We understand the importance of travel convenience. CURVD Earplugs come with a sleek carrying case, allowing you to tuck them safely in your bag or pocket. Their compact design ensures they're always within reach, ready to provide you with peace and tranquility whenever you need it.
CURVD Earplugs are not only ideal for air travel and commuting; they are also perfect for various travel scenarios. Whether you're exploring bustling markets, attending conferences, or simply seeking solitude in a new city, CURVD Earplugs are your passport to a serene experience.
Your Ultimate Travel Companion for a Peaceful Journey
CURVD earplugs have been a game-changer for my travel adventures! The comfort and noise reduction are incredible, and they're so convenient to carry around.
Ergonomic Inspired Design
CURVD earplugs feature an ergonomic biologically inspired shape that perfectly conforms to the contours of your ear. This ensures a comfortable and secure fit. Say goodbye to uncomfortable earplugs and enjoy superior comfort and sleep quality with our innovative design.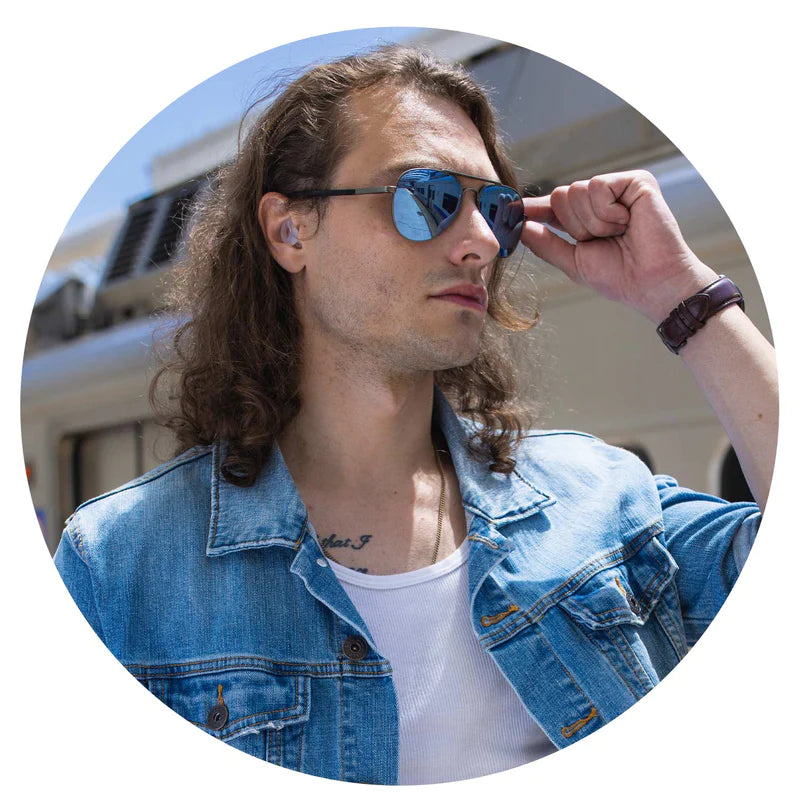 Travel is Loud
Our earplugs are perfect for long flights, train rides, and bus journeys. They're also great for people who stay in noisy hotels or hostels or for those who want to block out distracting noise while working or studying on the go.
Enjoy a quieter and more relaxing journey.
Order your pair of CURVD Earplugs today and unlock a world of peaceful travel and serene commuting. Enjoy the journey, cherish the destination - CURVD has you covered!
SHOP NOW