Step Up Your Ride
Take the first step in safeguarding your hearing today. Invest in CURVD Earplugs and experience the thrill of the ride while protecting your ears from the damaging effects of excessive noise. Don't let noise be a barrier between you and your passion!
Buy Now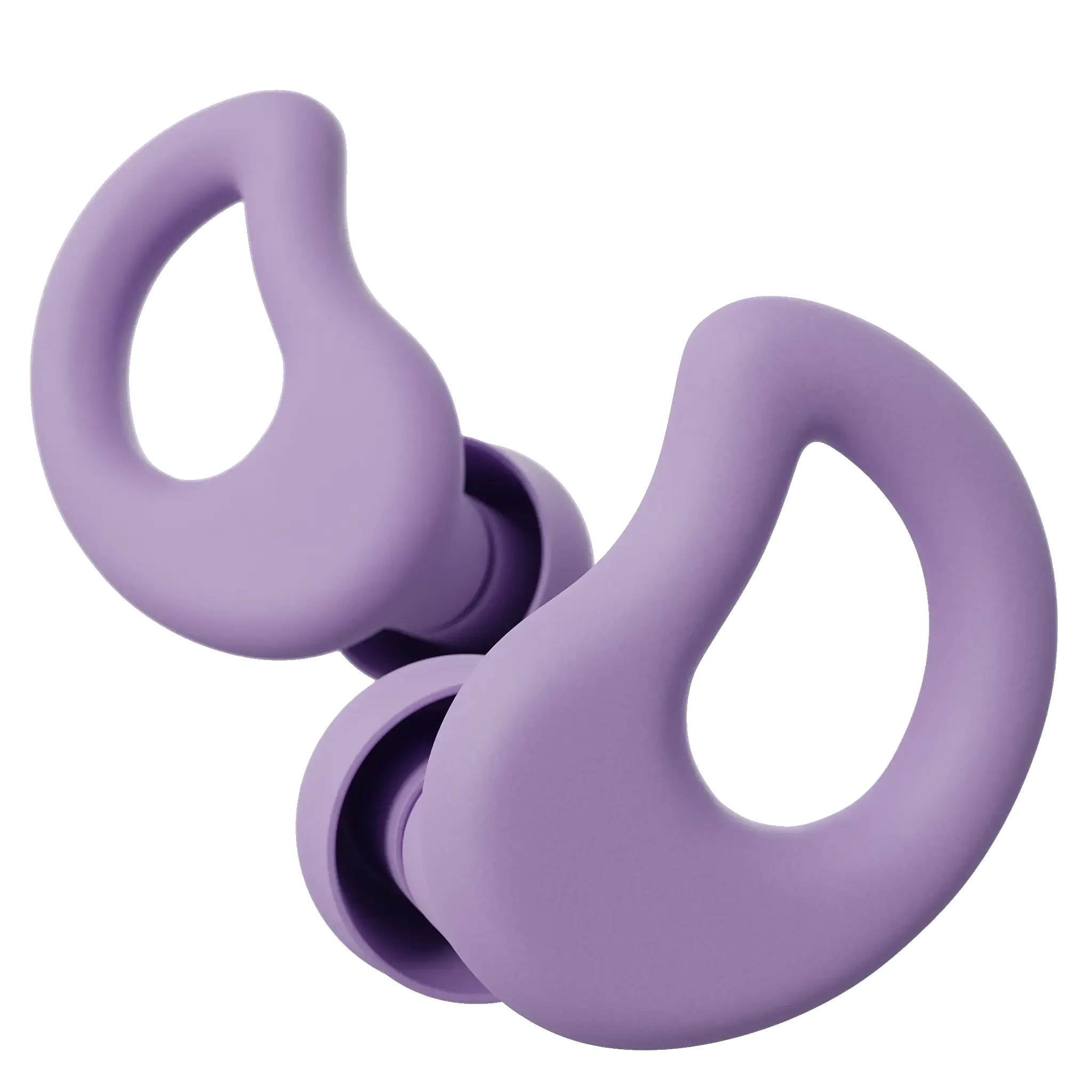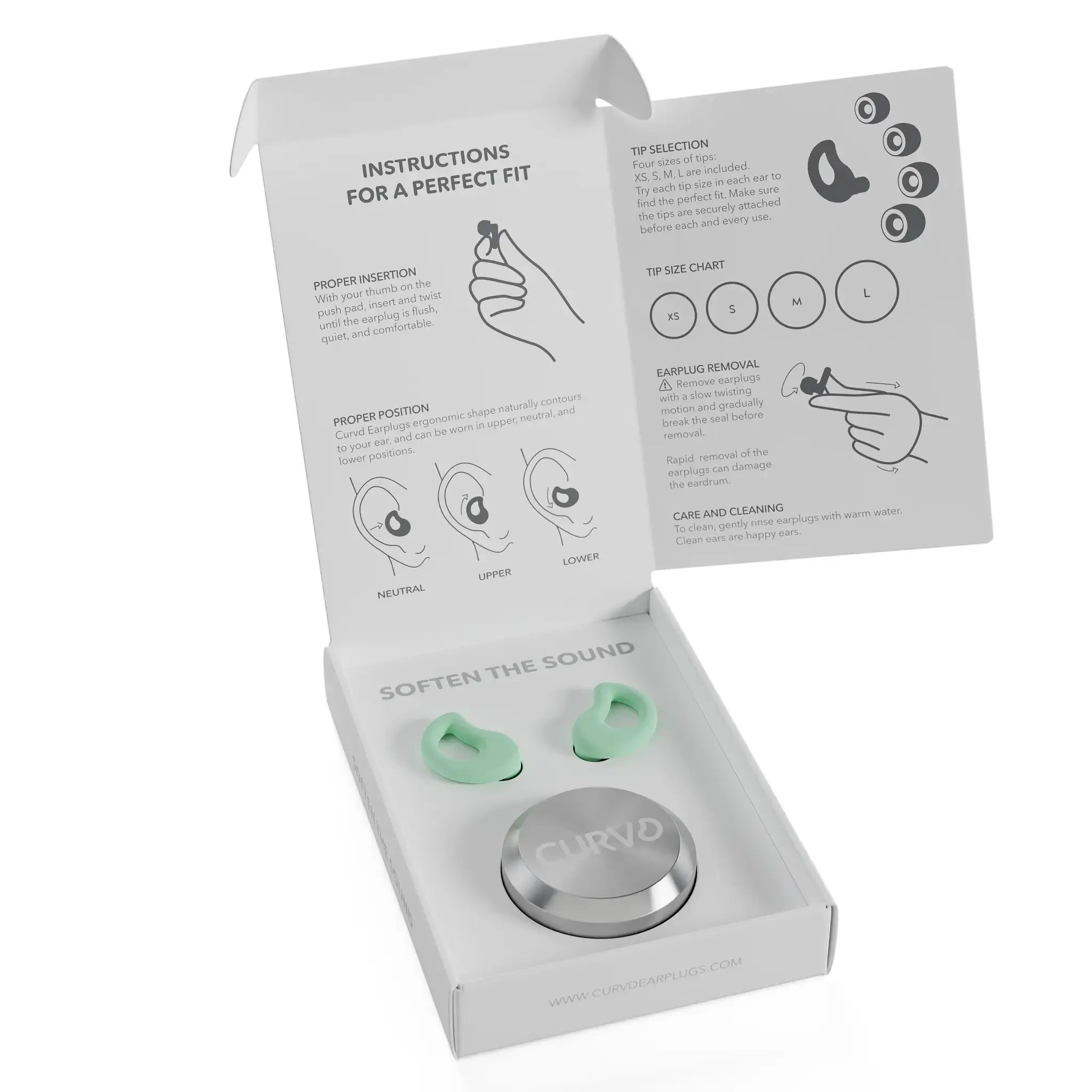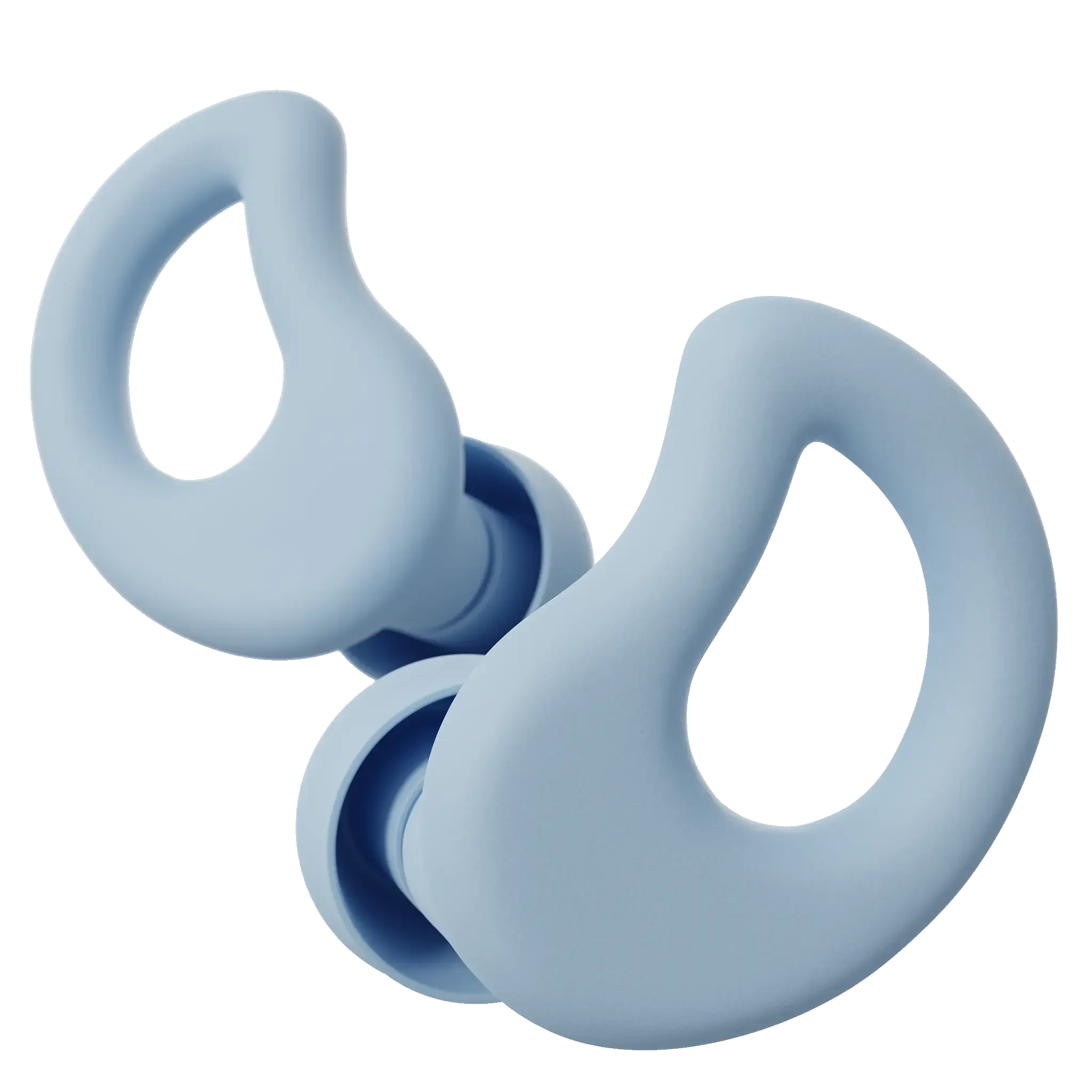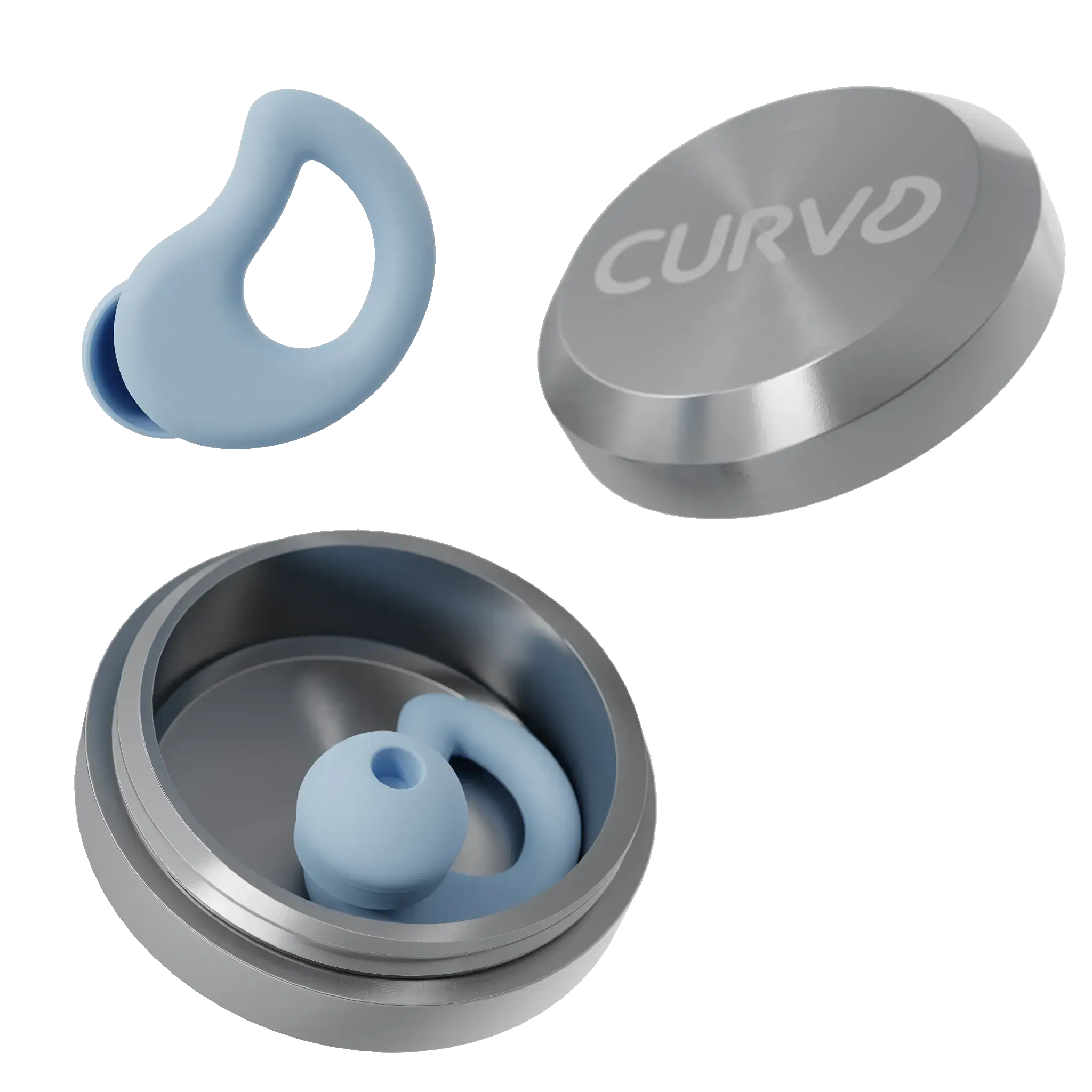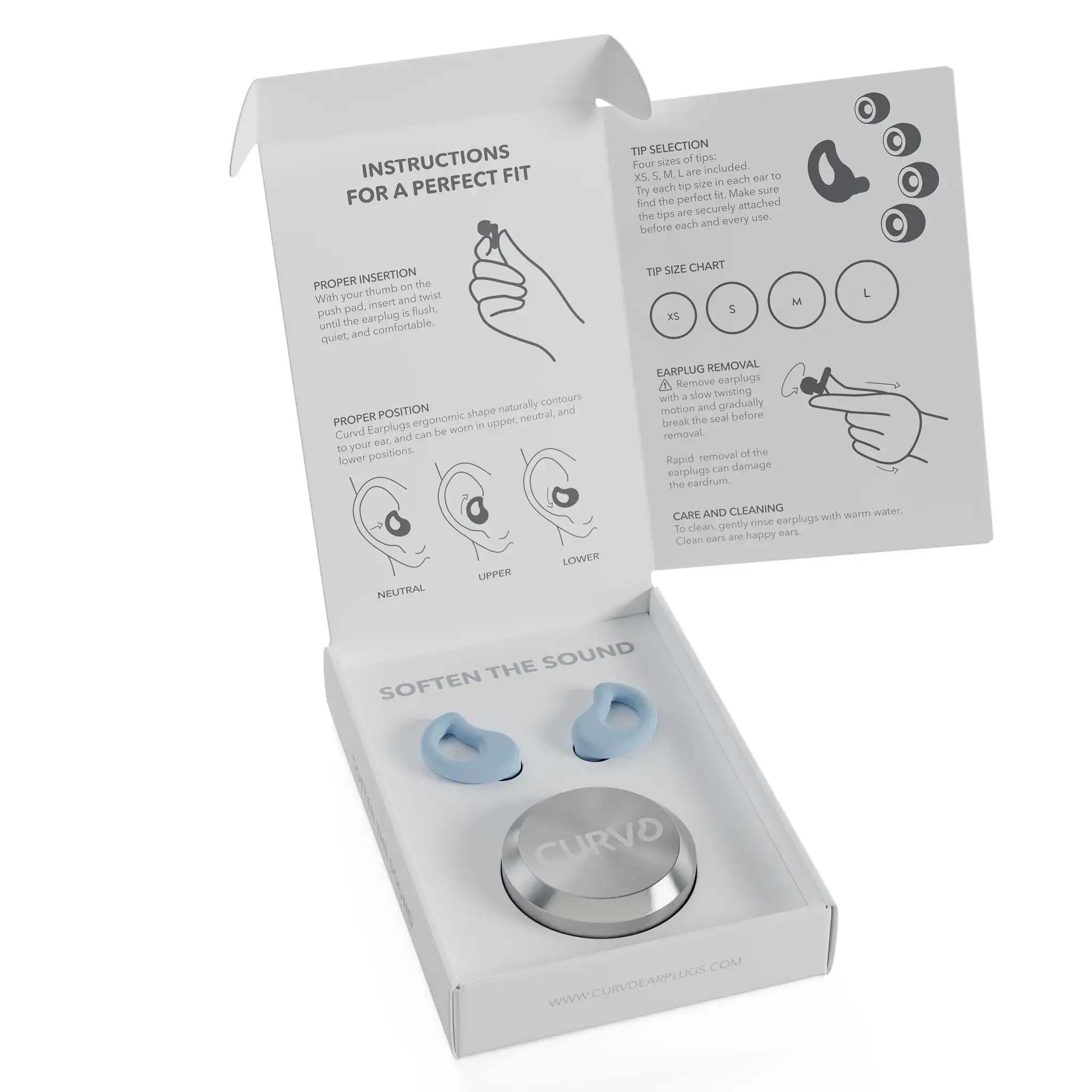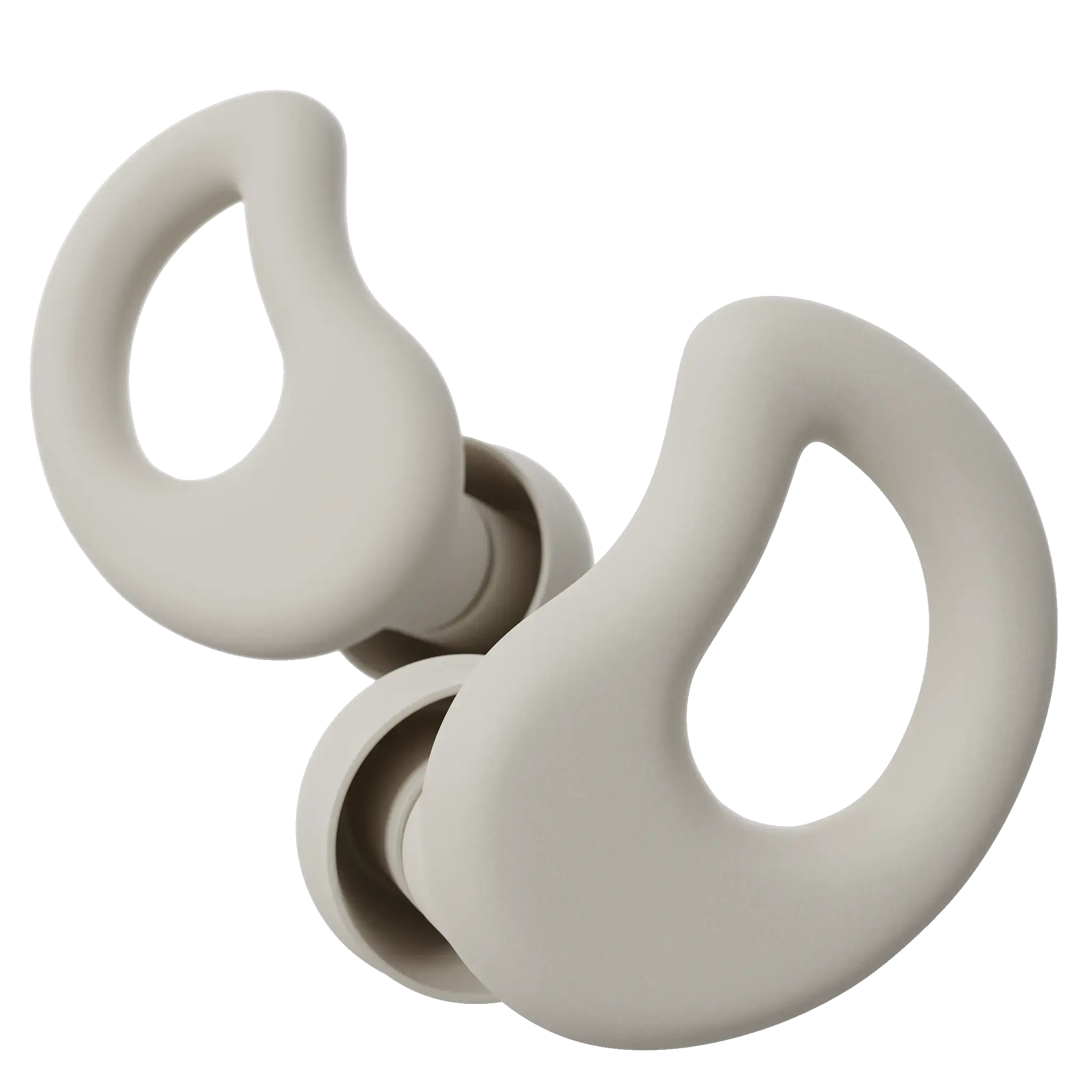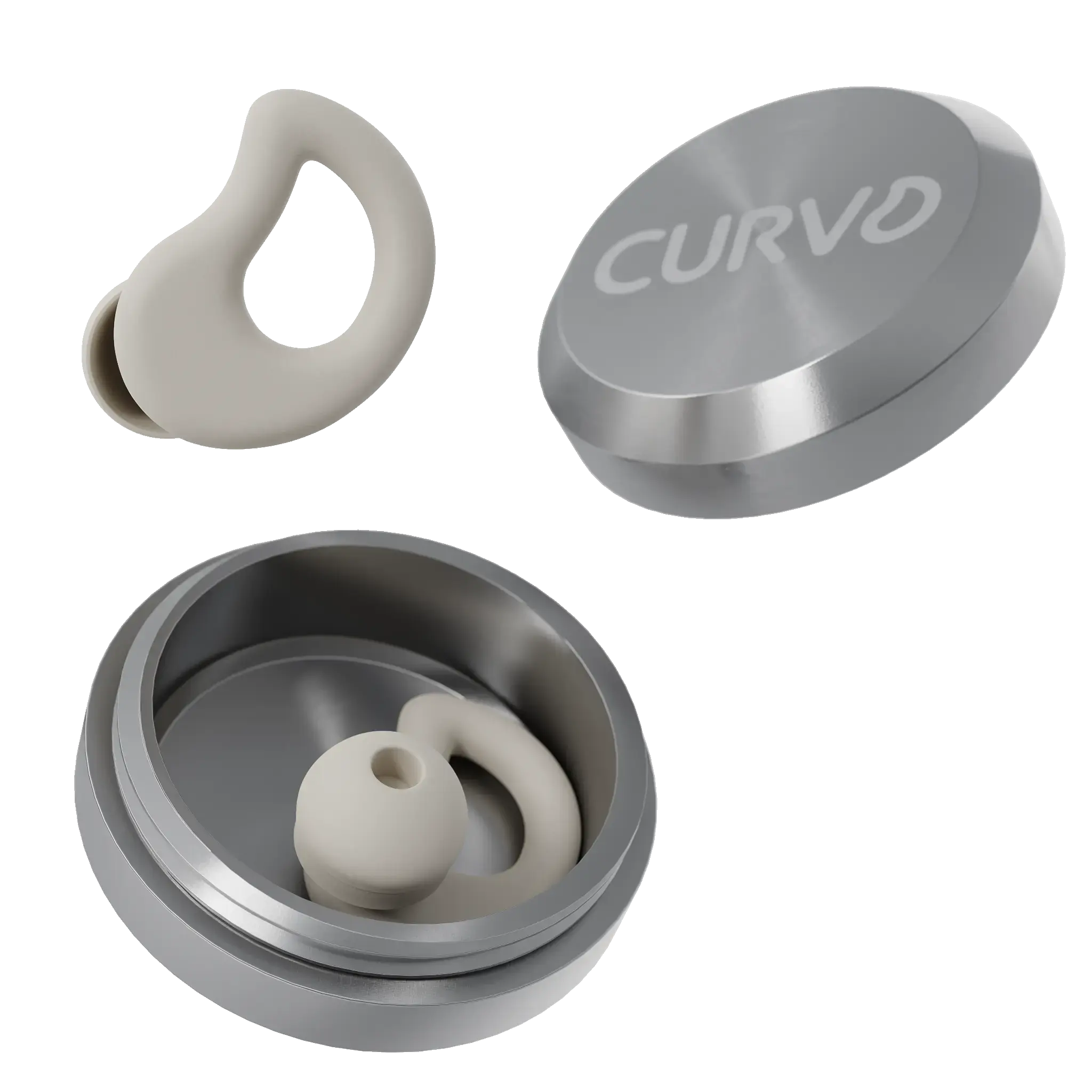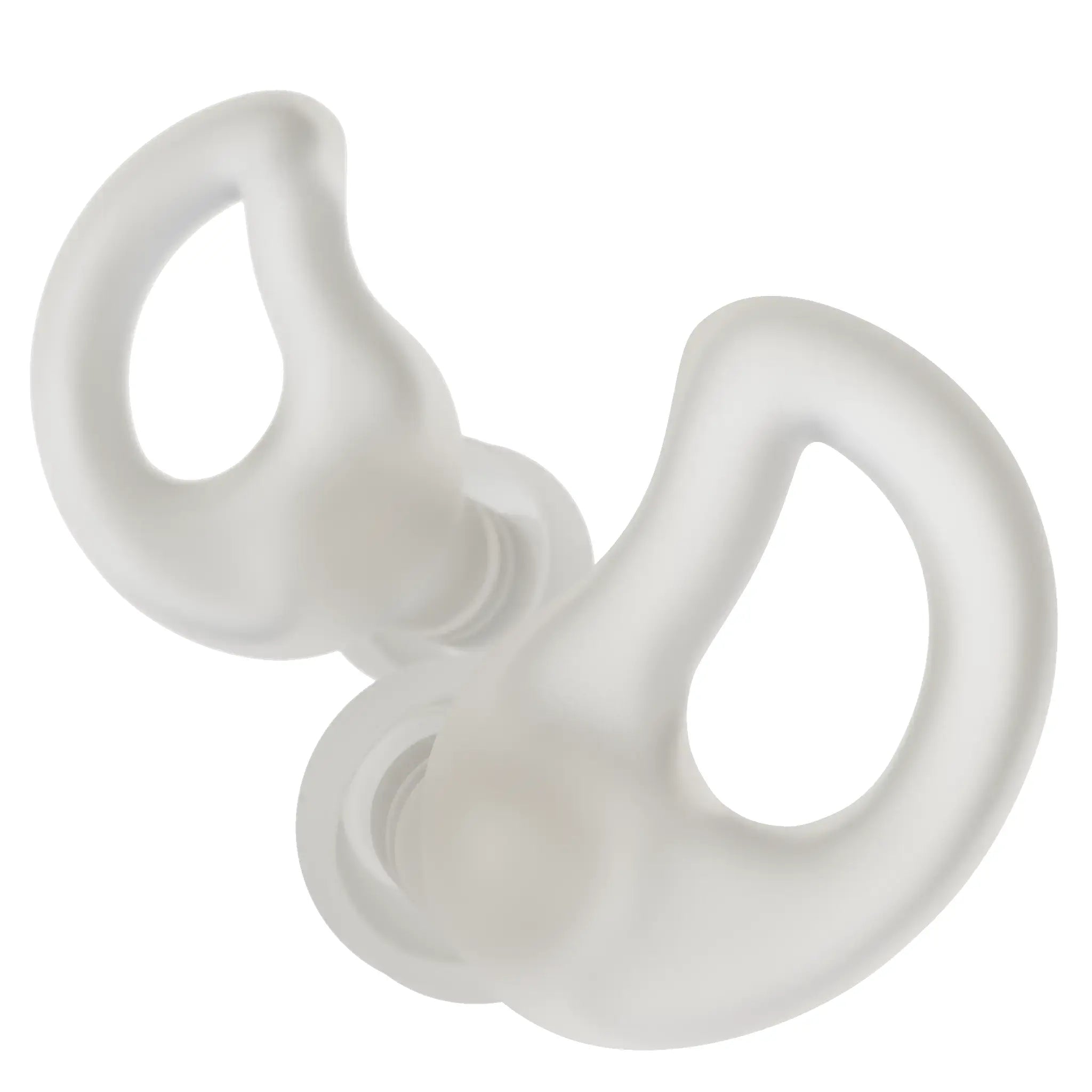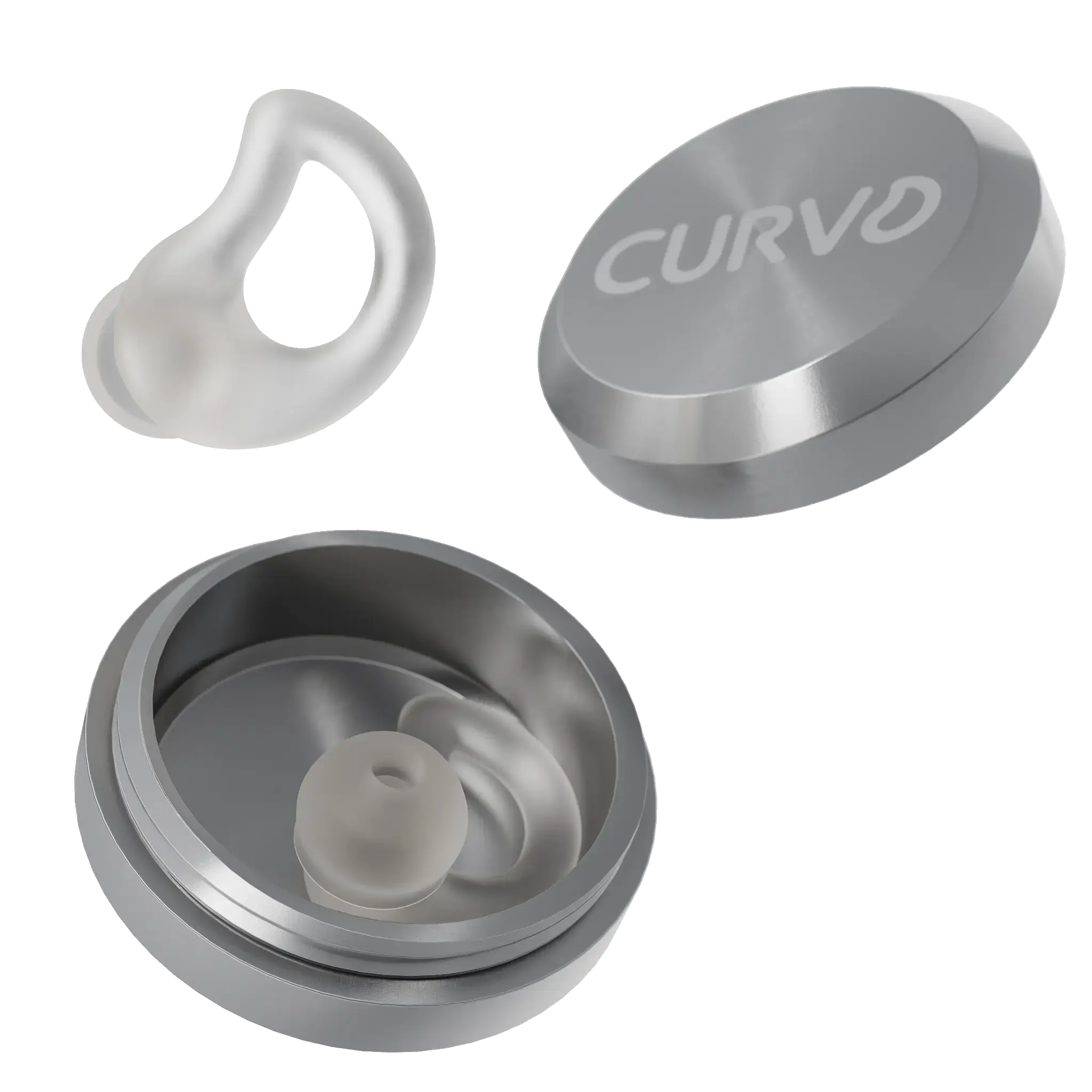 ---
Experience unrivaled comfort and versatility with our ergonomically designed, eco-friendly, and ultra-soft earplugs. Perfectly suited for sleep, noise and sound sensitivity, concerts, parenting, focus, studying, productivity, motorcycles, and more, these low-profile earplugs are your ultimate everyday companion.
Soften the Sound with up to

30 dB

of sound reduction
Ultra-soft and flexible for maximum comfort
Low-profile ergonomic design
Sleek aluminum carrying case (optional Case Clip available) 
Reusable & super easy to clean
Made with the environment in mind, our earplugs are crafted from premium eco-friendly materials that are safe for both you and the planet. Third partly lab tested with a EPA certified 15 NRR.
CURVD for Motorcycles and Motorsports
Are you an avid motorcycle enthusiast or a thrill-seeker at motorsports events? If so, you understand the exhilaration that comes with the open road or the roaring engines on the track. However, it's crucial to prioritize your safety, especially when it comes to your hearing.

CURVD Earplugs are the ultimate solution for motorcycle riders and motorsports enthusiasts seeking optimal hearing protection without compromising on comfort. Designed specifically for high-speed adventures, our earplugs offer a cutting-edge combination of superior noise reduction and a perfect fit, allowing you to focus solely on the ride.

Engine noise and wind turbulence can be deafening during motorcycle rides or motorsports events. CURVD Earplugs utilize advanced noise-isolation design, effectively reducing sound levels. Say goodbye to distracting noises and hello to an immersive riding experience!
We understand that comfort is paramount for prolonged wear. CURVD Earplugs are engineered with flexible, soft silicone that contours to the unique shape of your ear. This ensures a secure, comfortable fit, even during long rides, under tight-fitting helmets, or extended periods at the track.
Our earplugs are built to withstand the demands of any adventure. Crafted from high-quality materials, they are designed to last, ensuring that you can rely on them for countless rides and motorsports events to come.
Easy Maintenance CURVD Earplugs are effortlessly cleanable, allowing you to maintain optimal hygiene. Simply rinse them with water, and they're ready for your next adrenaline-fueled journey.
Whether you're a motorcycle enthusiast or a motorsports aficionado, CURVD Earplugs are the perfect accessory for any high-octane activity. With their sleek, ergonomic design, they seamlessly blend style with functionality.
Rev up the ride, turn down the noise.
Finally, earplugs that work under my helmet. I have tried everything out there, but CURVD earplugs are the only ones that stay put and stay comfortable under my helmet.
Ergonomic Inspired Design
CURVD earplugs feature an ergonomic biologically inspired shape that perfectly conforms to the contours of your ear. This ensures a comfortable and secure fit. Say goodbye to uncomfortable earplugs and enjoy superior comfort and sleep quality with our innovative design.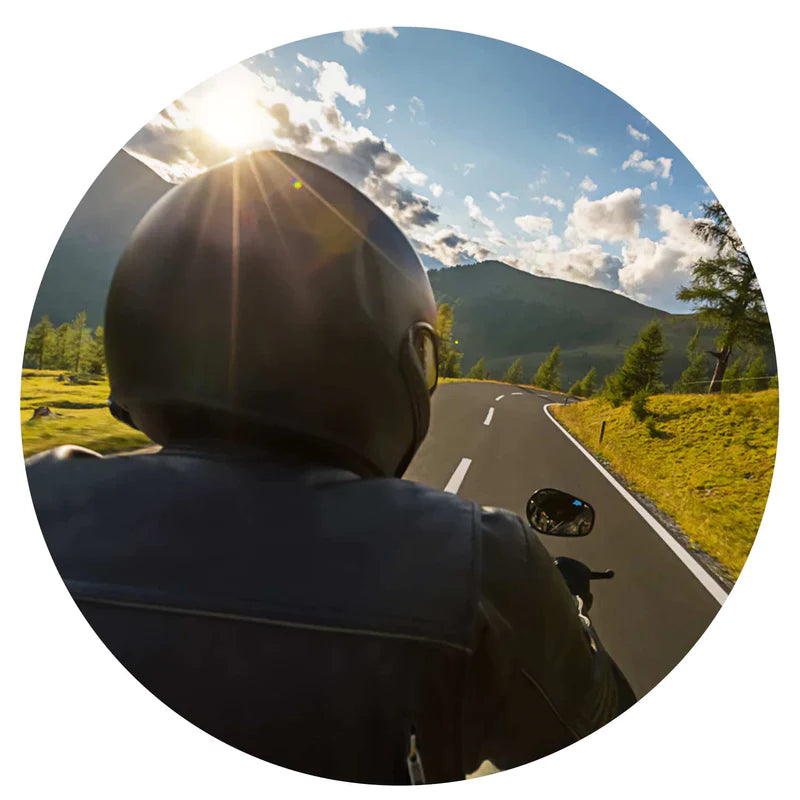 More Rides Less Tinnitus
Our earplugs are perfect for motorcycle riders, motorsports enthusiasts, pit crews, and anyone else who is regularly exposed to loud engine noise. They're also great for people who work in noisy environments (such as garages) or people who want to block out distracting noise while working on their bikes or cars.
Make more noise and have more fun.
Order your pair of CURVD Earplugs now and embark on a journey where safety, comfort, and exhilaration intersect. Enjoy the ride, protect your ears - CURVD has you covered!
SHOP NOW