Get More Done.
Unleash your full potential, boost productivity, and achieve remarkable results with CURVD Earplugs. Transform your work and study experience, minimize distractions, and elevate your focus to new heights.
Buy Now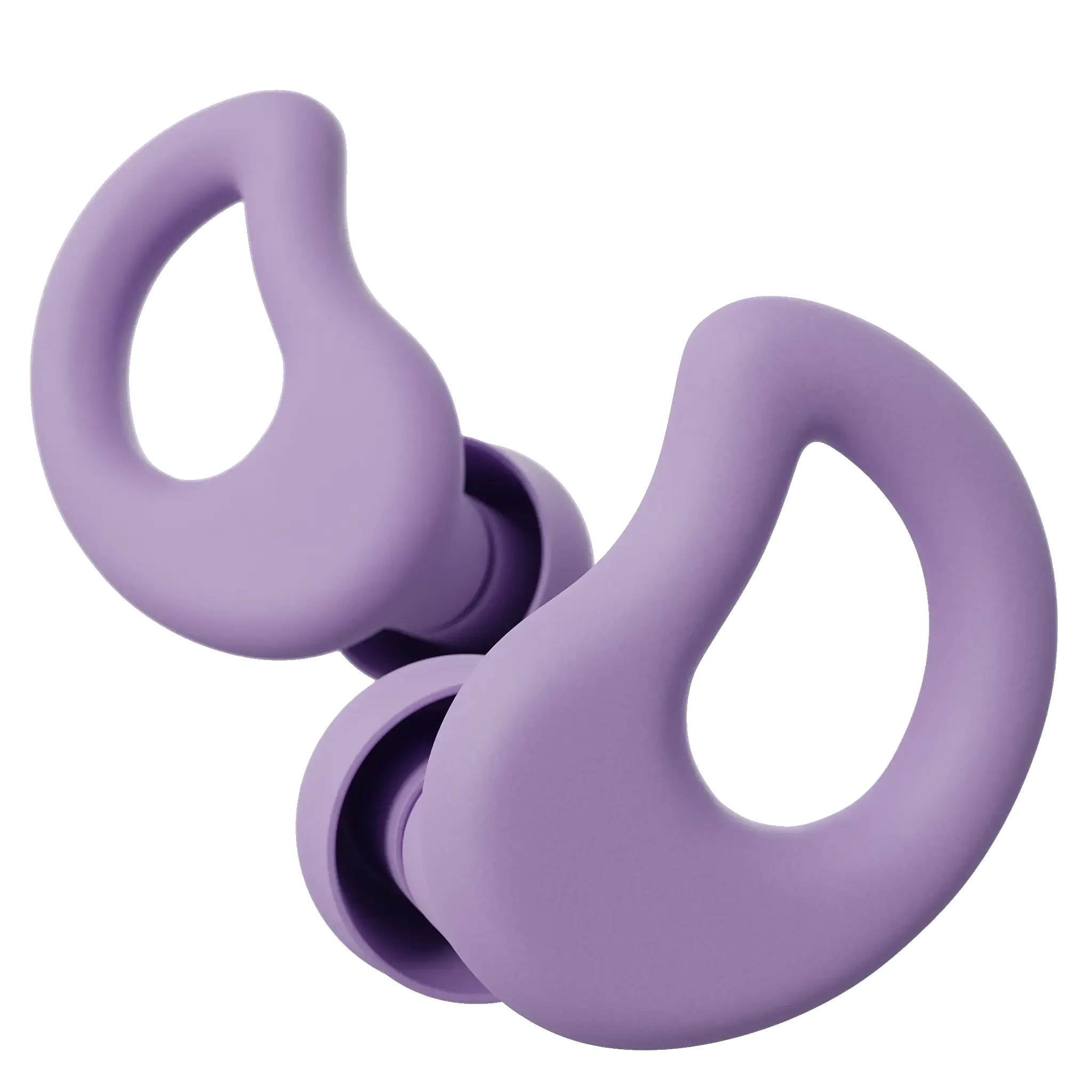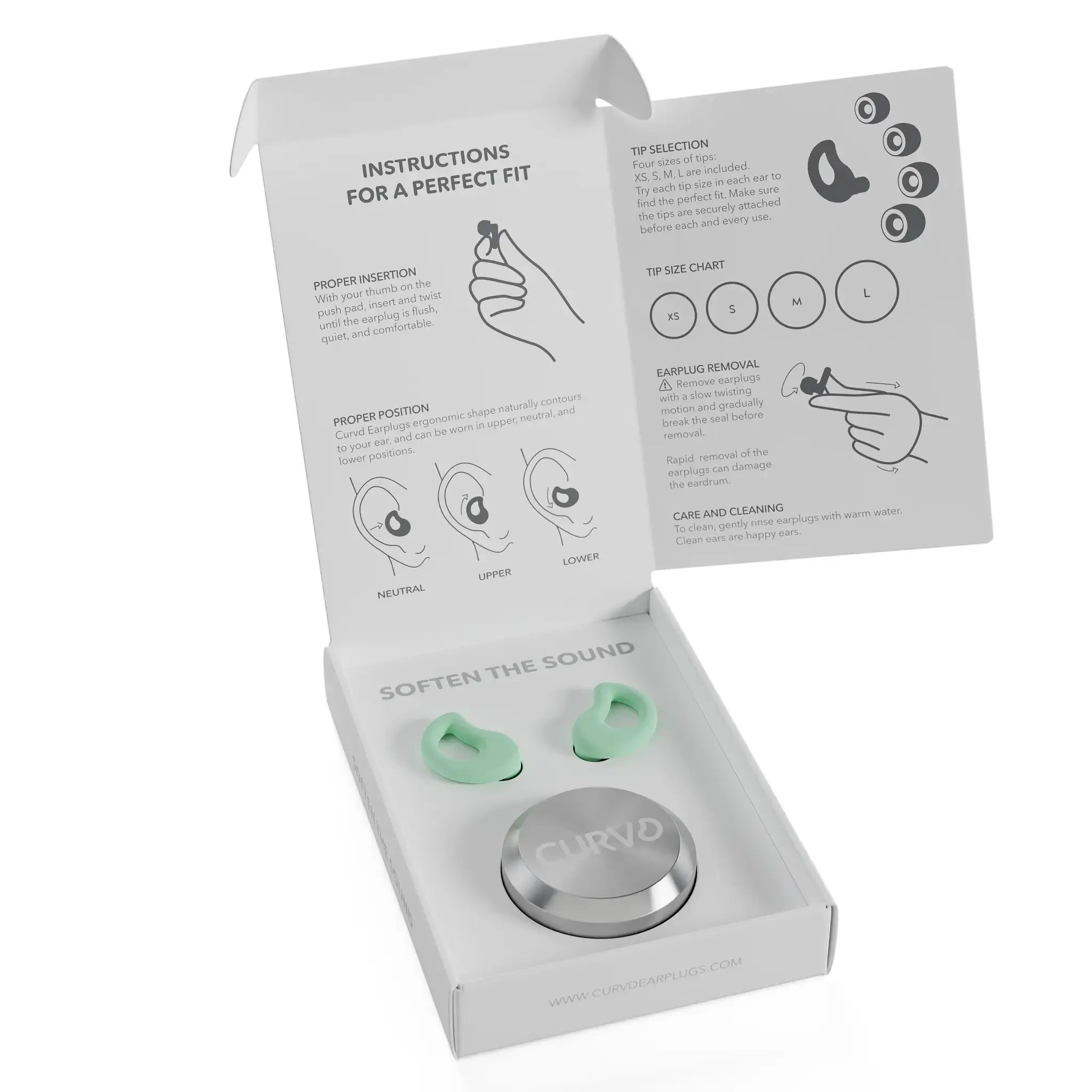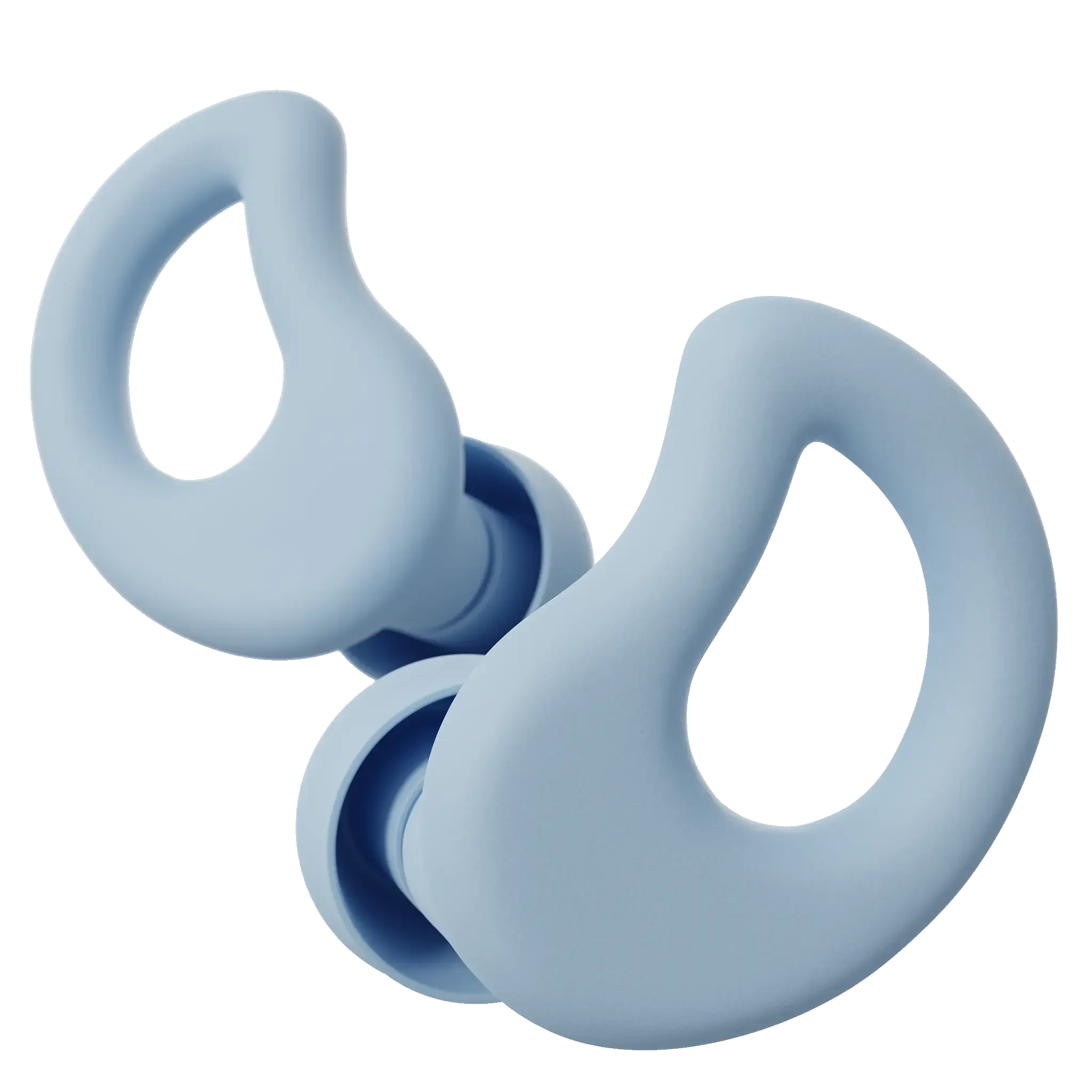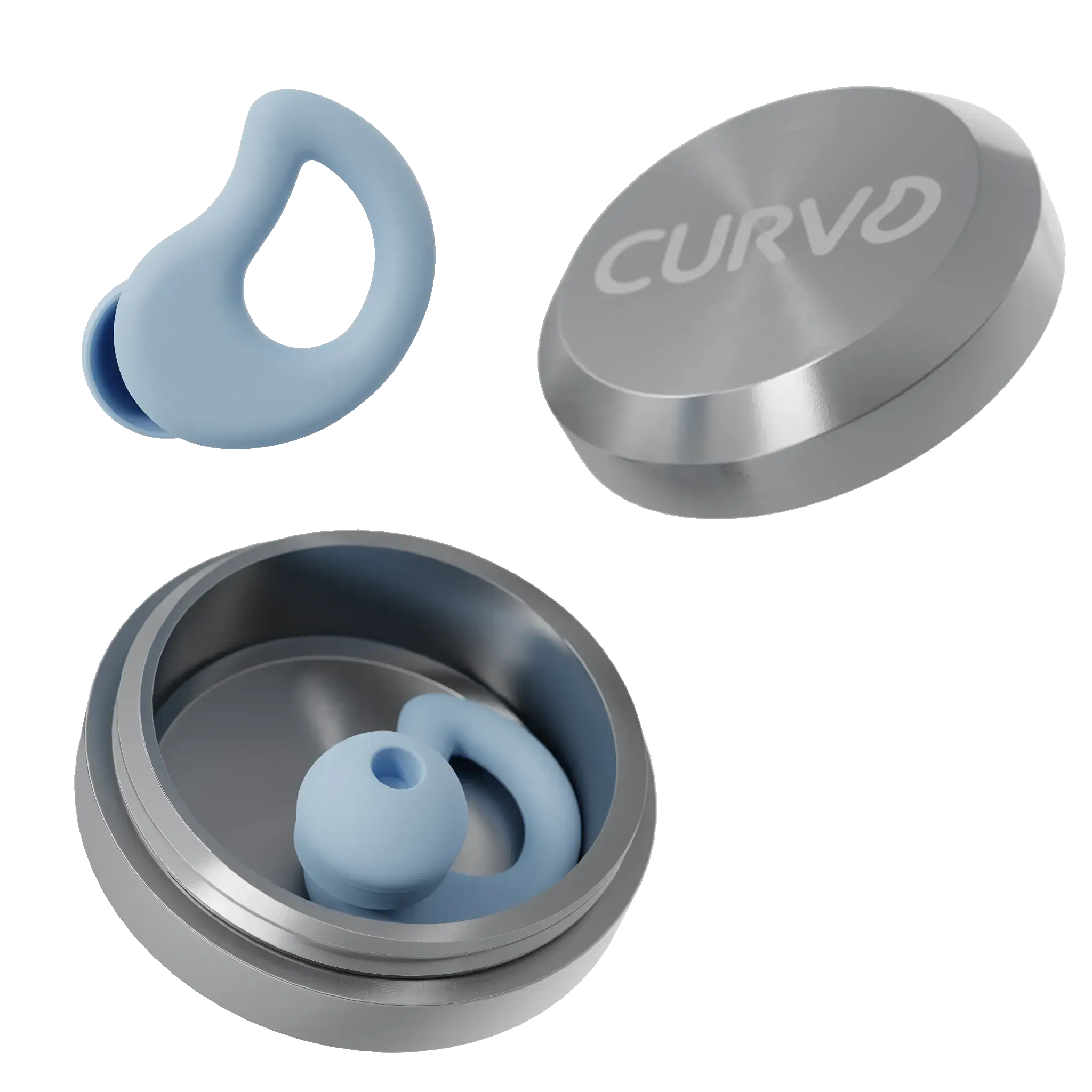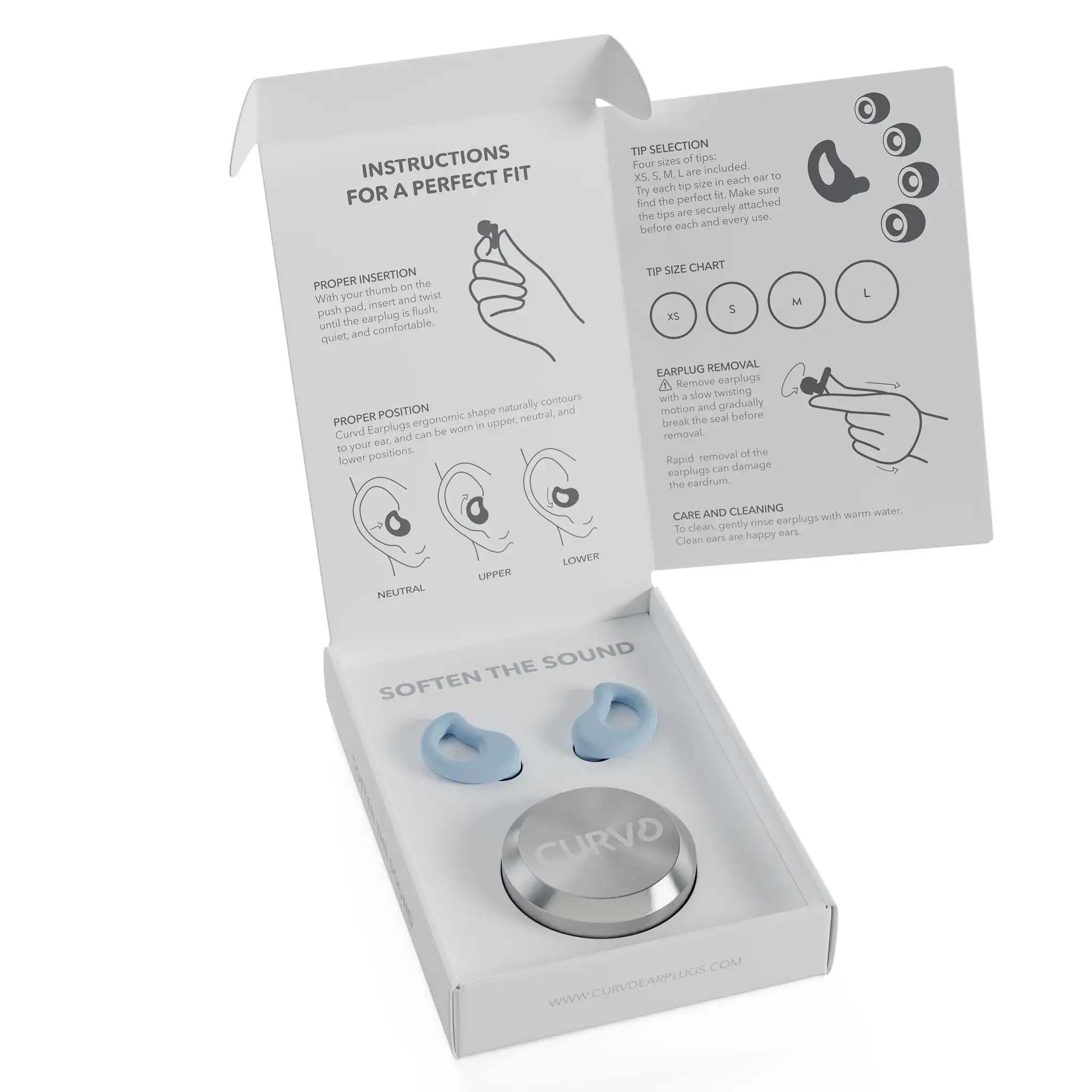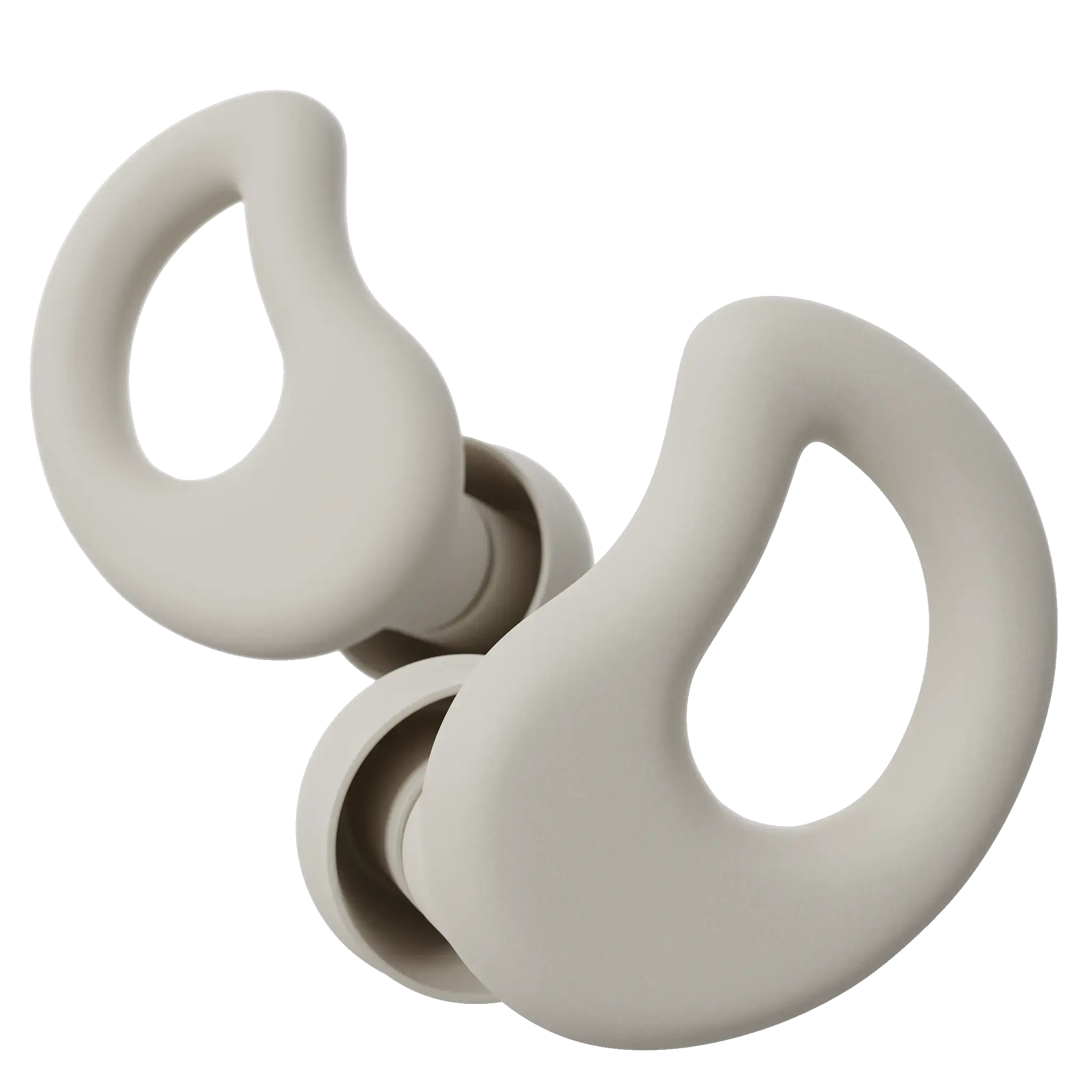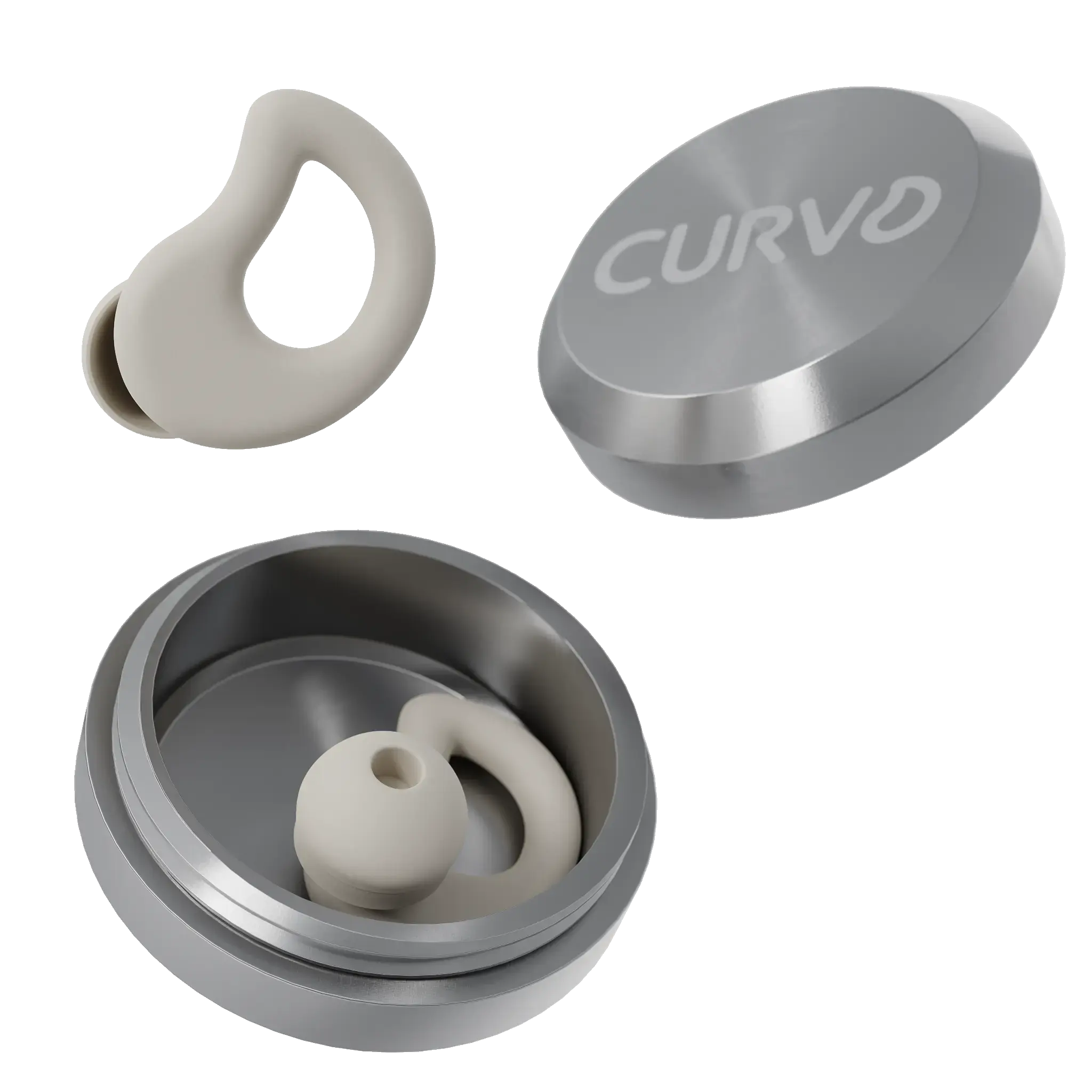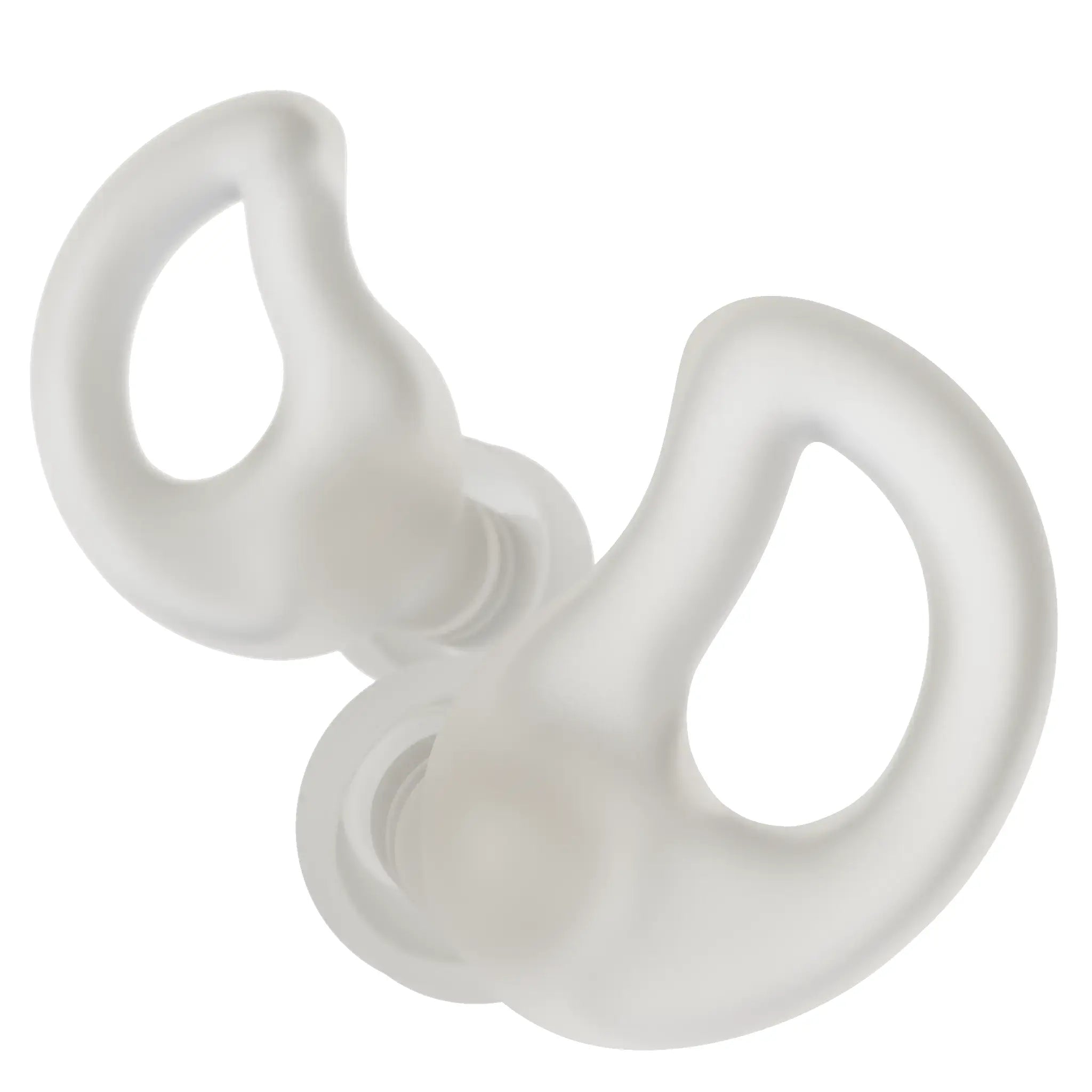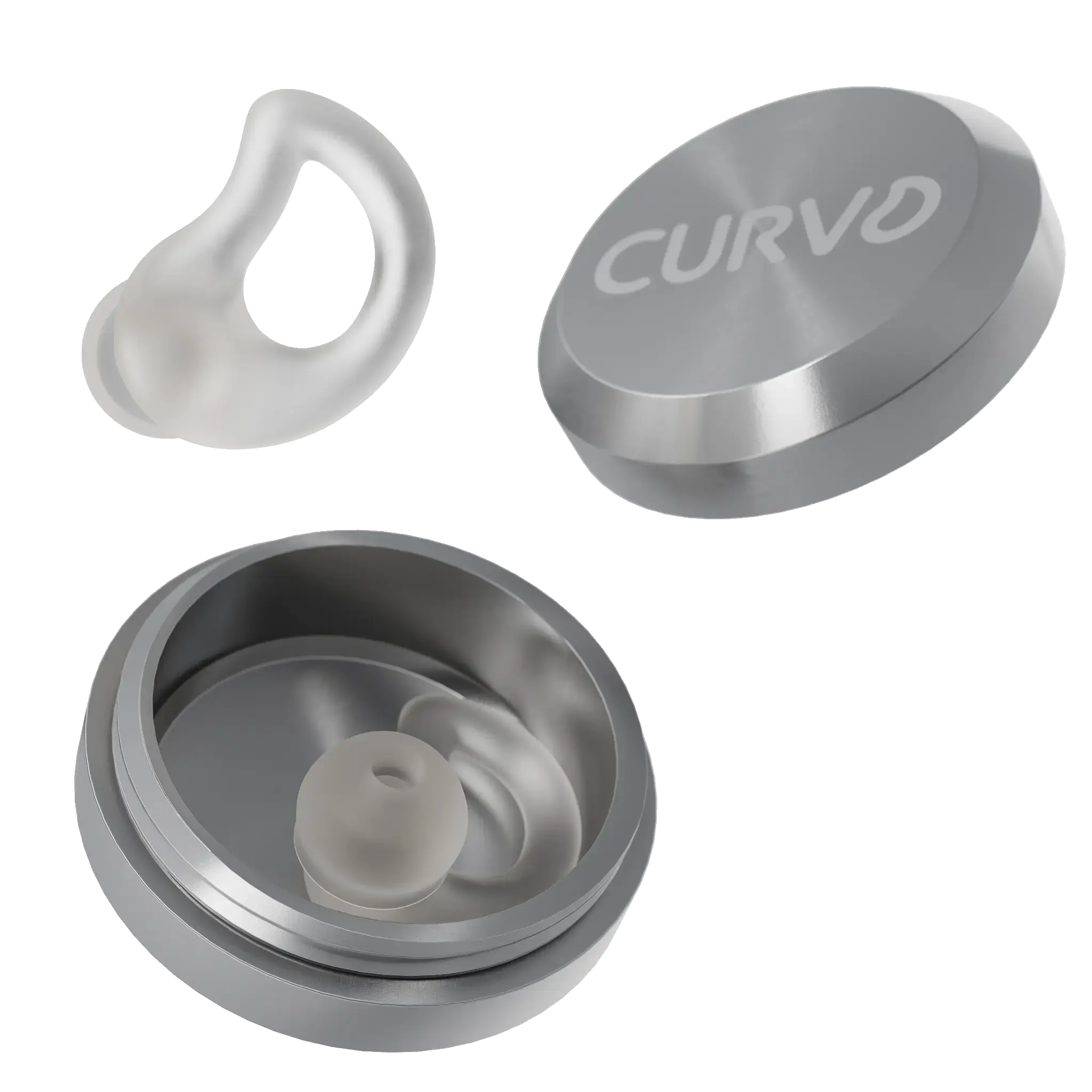 Experience unrivaled comfort and versatility with our ergonomically designed, eco-friendly, and ultra-soft earplugs. Perfectly suited for sleep, noise and sound sensitivity, concerts, parenting, focus, studying, productivity, motorcycles, and more, these low-profile earplugs are your ultimate everyday companion.
Soften the Sound with up to

30 dB

of sound reduction
Ultra-soft and flexible for maximum comfort
Low-profile ergonomic design
Sleek aluminum carrying case (optional Case Clip available) 
Reusable & super easy to clean
Made with the environment in mind, our earplugs are crafted from premium eco-friendly materials that are safe for both you and the planet. Third partly lab tested with a EPA certified 15 NRR.
CURVD for Productivity
In today's fast-paced and demanding world, staying focused and productive is essential for achieving success in work and study. CURVD Earplugs are your secret weapon to create an optimal work environment, minimize distractions, and unleash your full potential.
CURVD Earplugs are thoughtfully designed with your comfort in mind. Made from premium-grade materials, they offer a comfortable and secure fit, allowing you to wear them for extended periods without any discomfort. Experience uninterrupted focus and productivity in utmost comfort.
Earplugs utilize advanced noise-cancellation technology to block out external distractions that hinder your concentration. Whether you work in a bustling office, study in a noisy environment, or need to find focus in any situation, CURVD provides a sanctuary of silence to enhance your productivity.
By minimizing background noise, CURVD Earplugs help you direct your focus solely on the task at hand. Experience enhanced concentration, sharper attention to detail, and improved cognitive performance. Maximize your productivity potential and achieve outstanding results.
Success is built on the foundation of focus and productivity. CURVD Earplugs empower you to eliminate distractions, unlock your creativity, and seize every opportunity for growth and achievement. Experience a new level of efficiency and propel yourself toward success with CURVD.
CURVD Earplugs are not limited to a specific work or study environment. They are perfect for open office spaces, libraries, coffee shops, or even while working from home. Wherever you need to create a focused and productive atmosphere, CURVD Earplugs have got you covered.
Enhance Focus, Boost Productivity, Seize Success!
I work in a noisy open office "bullpen" environment. CURVD Everyday earplugs allow me to stay focused on the task at hand by cutting out the background noise.
Ergonomic Inspired Design
CURVD earplugs feature an ergonomic biologically inspired shape that perfectly conforms to the contours of your ear. This ensures a comfortable and secure fit. Say goodbye to uncomfortable earplugs and enjoy superior comfort and sleep quality with our innovative design.
Better Focus Better Productivity
Our earplugs are perfect for people who work in open-plan offices, cafes, or other noisy environments. They're also great for students who need to study for exams or complete assignments or anyone who needs to concentrate on a task and eliminate distractions.
Don't let distractions hold you back.
Order your pair of CURVD Earplugs today and unlock the power of enhanced productivity. Seize success, embrace focus - CURVD has you covered!
SHOP NOW